FYI
Media Beat: September 28, 2020
Sep 28, 2020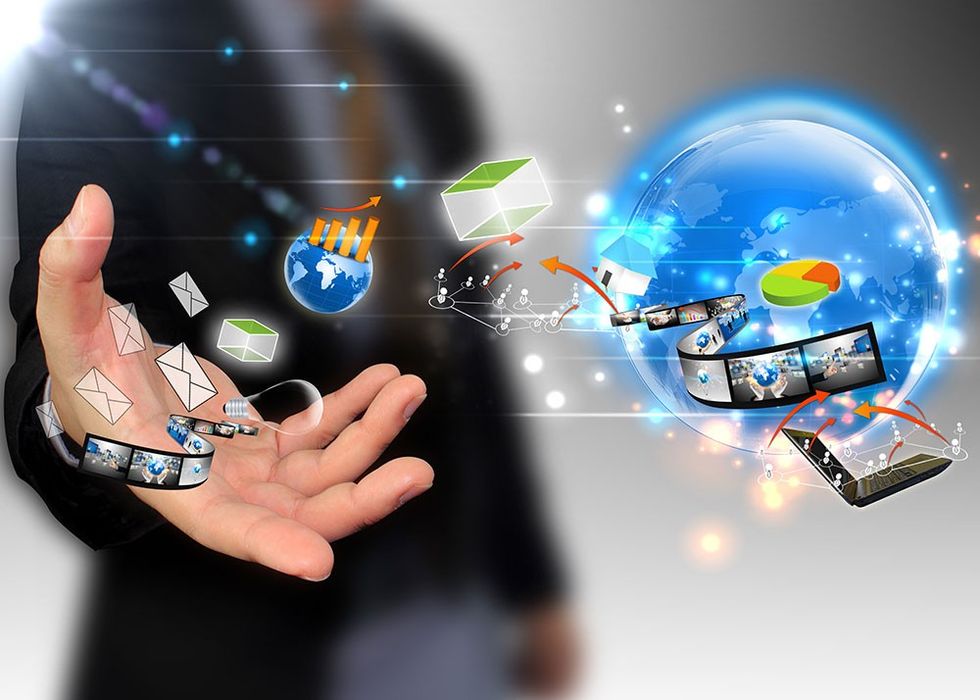 By David Farrell
There was a time, not that long ago, when advertisers could reach just about everyone pretty easily. All it took was a lot of money, and a simple media buy on a handful of TV, radio, and print outlets. Back then, harnessing the power of mass media was not a guarantee of success, but it was almost always a key component.
---
It helped create enormous brands like McDonald's, Coke, Pepsi, Nike, Apple, Ford, Chevy, AT&T, Tide, Crest, Bank of America, Visa, MasterCard, Toyota, Tylenol, Kleenex, Budweiser... OK, I'll stop.
Things are a lot more complicated these days. Media has fractionalized into much smaller entities while media consumption has increased significantly. It is not nearly as easy as it once was to reach mass audiences. While you once only had to choose among 3 or 4 video (TV) options, today you have hundreds. While you once had a few dozen print options to analyze, today there are literally millions of websites serving a similar function. A media strategist's job is far more daunting.
One of the results of this change in media reality has been a change in media strategy. Whereas brand builders once believed that wide reach was essential to building a dominant brand, this belief has gone out of fashion. It has been replaced by the belief that the most effective use of media is one-to-one, personalized messages.
I would like to offer, for your consideration, an alternative point of view.
It is beyond question that it is much harder for brand builders to reach mass audiences these days. But I would like to question the presumption that because reaching mass audiences has become more difficult, pivoting to a personalized, one-to-one media strategy is the correct response.
In other words, have we recognized the disease but prescribed the wrong medication? The fact that online media technology now allows us to tailor messages to individuals, doesn't necessarily mean it's a better idea. The fact that it's more convenient doesn't necessarily make it more suited to the job of building brands.
And the fact that mass reach is much harder to achieve does not mean that it is a bad strategy. It just means that it takes more work and perhaps it takes a more sophisticated strategy - and more sophisticated strategists - to execute properly.
Sadly, we have taken media strategy in the opposite direction. Despite the extraordinary complexity of the digital media ecosystem we have substantially tethered our media strategists to the most crude and unsophisticated aspirations -- high click rates and low CPMs. You can sit in media meetings for months listening to highfalutin' jargon, you can suffer endless data analyses, you can scrutinize this-ographics and that-ographics, but in the end when the reports come in and the chips are on the table, most likely it's going to come down to the crudest, least sophisticated and least challenging of outcomes -- clicks and CPMs.
This is evidence that the principles of brand building have been subsumed by the practices of the direct marketing industry. – Continue reading The Ad Contrarian Bob Hoffman's blog feature here
Conspiracy theorists would have you believe that 5G spreads Covid-19, causes cancer, kills birds, and ruins your soufflé. It doesn't, but let's clear up some of the nerdy sciency stuff on how it works.
A quick history lesson first. The first iPhone was 2G (as in the second generation), it was slick but it primarily did voice calls. Then came texts, sexts, and other greater smartphone functionality. So, developers focused more on the data side of phone usage and 3G was born. Data hungry customers wanted more and more of it and they wanted it faster and faster than ever – leading us to where we are today, 4G / LTE.
Now with 5G is more than just data speed. A 5G cell tower can handle up to 100 times the users of a 4G tower and if the provider is operating in the upper end of the frequencies, there will be lightning speeds available for users. So yes – it's faster. No – it doesn't give you Coronavirus. And being connected is everything today.
The same could be said for radio. And now more than ever.
Listeners are not seeking out your brand anymore for their most beloved Pearl Jam song, or the new Sia hit. They can access their favourites in seconds in seconds on Spotify, Apple Music, YouTube or a myriad of other digital music providers. Radio's primary function has shifted. This pivot was unavoidable with the tide of change driven by the technology shifts of the last few years as well as the ubiquity of abundant music platforms. But it's been Covid-19 that was the catalyst for a greater, wholesale change to both listening habits and audience needs.
Music is no longer the principal audience magnet.
It's still important to get it right, but the playlist's role now is to set the tone of the party. It's no longer the whole party. Now, the content between the songs is the glue – some of it is the brand value of the imaging and promotions but most importantly it's the human connections, that compelling in-the-moment content, and the memorability of your on-air teams that will define your success and pave our future. Today is the day for radio, as an industry, to double down on talent. It's time to revisit strict song counts and relax inflexible time constraints on handcuffed talent. We should be ready to experiment with adding voices – more callers in music shifts and more multi-person shows beyond just breakfast.
Talent has always been the difference-maker but now they are our only point of difference.  2G or 5G, text, or voice. People need people. So, let's deliver! – Ronnie Stanton Media
As one of a handful of hosts at Apple Music Hits, Stroumboulopoulos says the "Hockey Night" gig led him to reevaluate his professional choices. "Once you do 'The NewMusic,' your own talk show and hockey, you've sort of finished the game as a host in Canada." – Jonathan Dekel, The Star
Rogers Communications Inc. says it will spend $3 billion in Quebec over the next five years if it emerges victorious in its bid for the Canadian assets of Cogeco Inc., but the Montreal-based cable company and takeover target remains unswayed. – Geoff Zochodne, Financial Post
One-third of Sunday night's three-hour Emmy telecast on ABC was devoted to a TV show, "Schitt$ Creek," that averaged just 375,000 total viewers per first-run episode in its sixth and final season earlier this year.
According to trade press reports on Monday, "The 72nd Emmy Awards" on ABC Sunday night drew only 5.11 million total viewers from 8 p.m. to 11 p.m. Eastern -- down from the 6.9 million the show attracted a year earlier.
The highlight of the show was watching "Schitt$ Creek" win all of the first seven categories announced during the Emmys' first hour.
It was possibly the first and only time this had ever happened… – Adam Buckman, TVBlog
Online music listening is trending away from radio to other platforms, in-home radio ownership amongst topline music format listeners is weak, and YouTube continues to be the dominant discovery home for most all music fans.
Just days after Penske Media Corp. and MRC announced they were entering a joint venture to bring their Hollywood magazines under one roof, news is out that Penske paid about $225 million to control 80% of the new company, called PMRC.
MRC will own the other 20% or so, according to the New York Post, which first reported the news.
PMC will bring Variety, Rolling Stone and Music Business Worldwide together with MRC's The Hollywood Reporter, Billboard and Vibe under PMRC. Its day-to-day operations will be led by PMC. – Sara Guaglione, Media Post Weekend
Citing the First Amendment, US Magistrate Judge Laurel Beeler blocked an order that would have forced app stores to stop offering the Chinese-owned messaging app WeChat.
Beeler said in a 22-page ruling issued Saturday that WeChat "is irreplaceable for its users in the U.S., particularly in the Chinese-speaking and Chinese-American community" and added that the government had not shown that banning the app was necessary to address the potential security concerns. – Wendy Davis, MediaPost
Two years after Russian state media began radio broadcasts in Washington D.C, Radio Sputnik has made its way to Kansas City. Sputnik officials are negotiating to start broadcasting in other cities. – Chris Haxel, NPR
Rolling Stone founder Jann Wenner may stay affiliated with the magazine after his initial three-year deal with Penske Media that kept him on board finishes at the end of the year. The deal kept him on board as "editorial director" of the magazine, although it was a largely honorary title.
Wenner, who co-founded the mag in 1967, is in negotiations with CEO Jay Penske for a contract extension, sources close to the company tell Media Ink. – Keith J. Kelly, New York Post
RIP
Harold Evans, the Brit journalist who uncovered Bloody Sunday, the Thalidomide scandal and a KGB spy at the heart of Britain's Secret Service, died Sept. 23. He was 92. – Niall O'Dowd, Irish Central