FYI
Media Beat, Sept. 28, 2023
Sep 28, 2023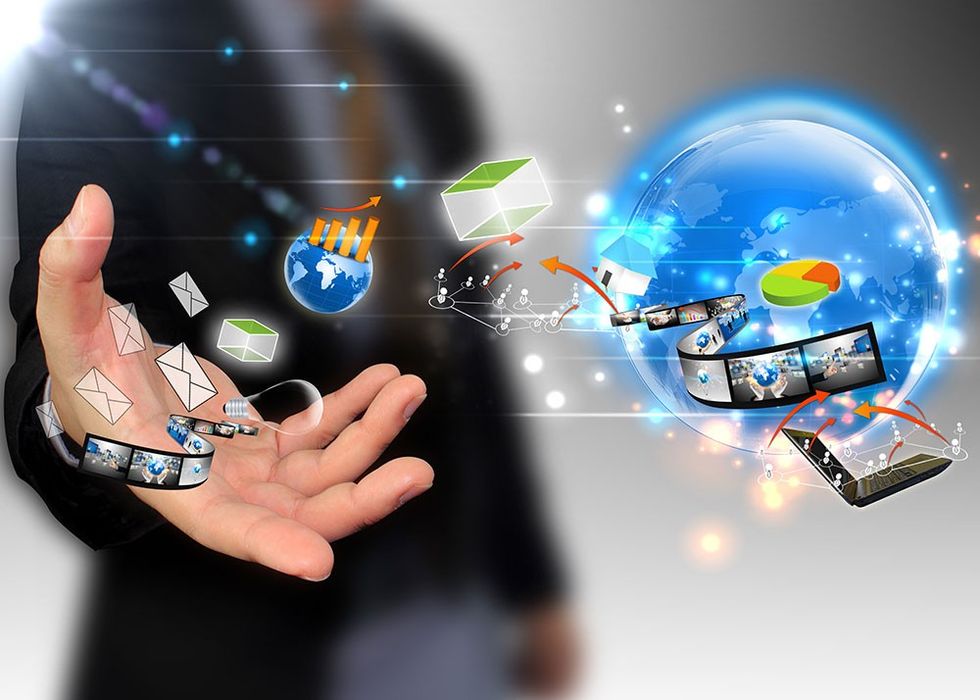 By David Farrell
Prime Minister Justin Trudeau was asked this week about concerns with the implementation of Bill C-18, to which he responded that other countries are quietly backing Canada in its battle against tech companies. I posted a reality check tweet noting that Meta is not returning to news in Canada, the law's regulation stipulating a 4% fee on revenues is not found anywhere else, and that Bill C-18 has emerged as a model for what not to do. With the House of Commons back in session, it is worth providing a more fulsome reality check on where things stand with the Online News Act. While the government is still talking tough, the law has been an utter disaster, leading to millions in lost revenues with cancelled deals, reduced traffic for Canadian media sites, declining investment in media in Canada, and few options to salvage this mess.
---
We all know the facts: Canada has been the worst performing advanced economy in the Organization for Economic Co-operation and Development since 1976; highly skilled, Canadian-trained tech workers leave the country and head to the U.S. every year in an innovation brain drain that has been circling for decades; and the level of funding our scientists and graduate students receive right now in this country to create the IP that feeds our innovation pipeline is embarrassing. – John Ruffolo & Vivek Goel, The Globe and Mail
Corus Entertainment has released its on-air staff at its Winnipeg Soft AC station, Peggy @ 99.1 (CFPG-FM), ahead of a format flip.
Peggy @ 99.1 posted on its social media accounts on Monday that the station had "said good-bye" to morning man Tom McGouran (who had just joined the station in July), midday host Colleen Rusholme (who is also heard in mornings on Corus' boom 99.7 Ottawa and Big 101 Barrie) and afternoon drive host Frank Andrews. – Connie Thissen, Broadcast Dialogue
The Canadian government has amassed both human and signals intelligence in a months-long investigation of a Sikh activist's death that has inflamed relations with India,, sources tell CBC News.
That intelligence includes communications involving Indian officials themselves, including Indian diplomats present in Canada, say Canadian government sources.
The intelligence did not come solely from Canada. Some were provided by an unnamed ally in the Five Eyes intelligence alliance. – Even Dyer & Alexander Panetta, CBC News
Rogers Communications will tie into SpaceX's Starlink satellites with special sensors that the company says will aid in the earlier detection of forest fires in remote areas of B.C.
Rogers will install Pano AI sensors that will be able to detect smoke for up to a 20-kilometre range. They will be installed on wireless towers near Fort St. James, Smithers and Chetwynd.
The sensor system will share real-time information gathered with the BC Wildfire Service. Rogers is also donating satellite phones to the British Columbia Search and Rescue Association for first responders. – Nelson Bennett, Business in Vancouver
StatsCan graphs media consumption in Canada
The appointment of Lachlan Murdoch as chairman of Fox and News Corp solidifies his position as one of the most powerful media barons in the world.
What do we know about Rupert Murdoch's eldest son and successor?
A British-American in Australia
Lachlan Murdoch, 52, is one of three children Rupert Murdoch had with his second wife, Scottish journalist Anna Maria dePeyster.
Born in London, Lachlan was educated at prestigious American schools, graduating from Princeton University in 1994. His senior thesis wrestled with German philosophy and began with a quote from Lord Byron.
After leaving Princeton, he spent much of his career in Australia, managing his father's businesses.  – Mike Wendling, BBC News
The retirement of a "great bad man" marks the end of an era in print media empires. – Adrian Wooldridge, Bloomberg
Almost everyone in journalism is a fan of "Succession," which meant that the HBO show heavily shaped the reaction to last week's announcement that Rupert Murdoch was stepping down as the chair of Fox Corp. and News Corp. All eyes landed on Lachlan Murdoch, the eldest son who is taking over from his father as the official head of the right-wing media empire. Influenced by the soap opera machinations of "Succession," most discourse was over what direction the younger Murdoch would take the company and whether his father was actually stepping down — or whether he was secretly controlling his son. 
It's all interesting stuff, but in focusing on the internal family dynamics of the Murdochs, the discussion was too quickly turned away from what is likely to be the much bigger story for right-wing media: The multitude of outside challengers to the Fox News throne. For years now, there's been a growing network of well-funded GOP propaganda outlets that, using social media to expand their reach, have positioned themselves well to cannibalize the Fox News audience. Murdoch's departure may provide the opening they needed to get even more money and influence. This should alarm everyone because as god-awful as Fox News is, the competitors are worse: They lie more often and more boldly. They're more explicitly racist, homophobic, and sexist. And they worship Donald Trump like a god. – Amanda Marcotte, Salon
Say what you will about Waystar Royco's ATN — "Human furniture. Verbal assaults. Physical humiliation. Nazi stuff. Shooters. I just don't love it." — but the network never settled a massive election fraud lawsuit at the last minute, then fired its biggest star with no explanation. These recent plot twists came from Fox News, though they certainly feel like something that could have happened on Succession.
That's partly because the Succession writers were experts at satirizing our supremely weird media and political climate and partly because the HBO show drew heavily on the business and family drama surrounding real-world media titans — especially Rupert Murdoch. (One key difference: Murdoch just unexpectedly announced that he'll step down as chairman of Fox Corporation and News Corp, while his TV counterpart Logan Roy never actually followed through on a succession plan.)
Series creator Jesse Armstrong has always emphasized that the Roys are fictional and no one family "unlocks" the show. This is clearly true. But we're still rabidly curious about the actual people behind TV's most lovable awful billionaires — especially after learning that Murdoch's ex-wife Jerry Hall was banned from giving the Succession writers ideas in her divorce settlement. Here's a guide to all of the show's references to real-world dysfunctional dynasties. – Margaret Hartmann, Intelligencer
Thomas Will's most recent trip to inspect a Nazi concentration camp took him to Płaszów in Poland, now a wooded rocky site with rusting train tracks and weather-beaten watchtowers still in place. Just before the 63-year-old German arrived, there happened to be a memorial service for the thousands of forced labourers who died at Płaszów, including those stalked for sport by the camp's commandant, Amon Göth. The villa where Göth once lived still exists. So do offices, and jail cells. Visitors guided through on Schindler's List tours tend to cover the grounds in a few hours before moving on to a quarry where Spielberg filmed exteriors for his famous movie centred on the camp. Will wasn't so interested in the Hollywood aspect. Instead, he lingered at windows, wondering about sight lines. He looked out over undulating land and asked himself, who witnessed what, who ignored what? He was there not as mourner or as a tourist but as an investigator. Where others might have seen Płaszów as a place consigned to history, Will saw a crime scene, one that remains active even today.
He is one of the last in a long line of Nazi hunters, the chief of a German bureau created decades ago to investigate historic atrocities and to track down aiders and abettors of the Holocaust… – Tom Lamont, GQ