FYI
Media Beat: May 31, 2021
May 31, 2021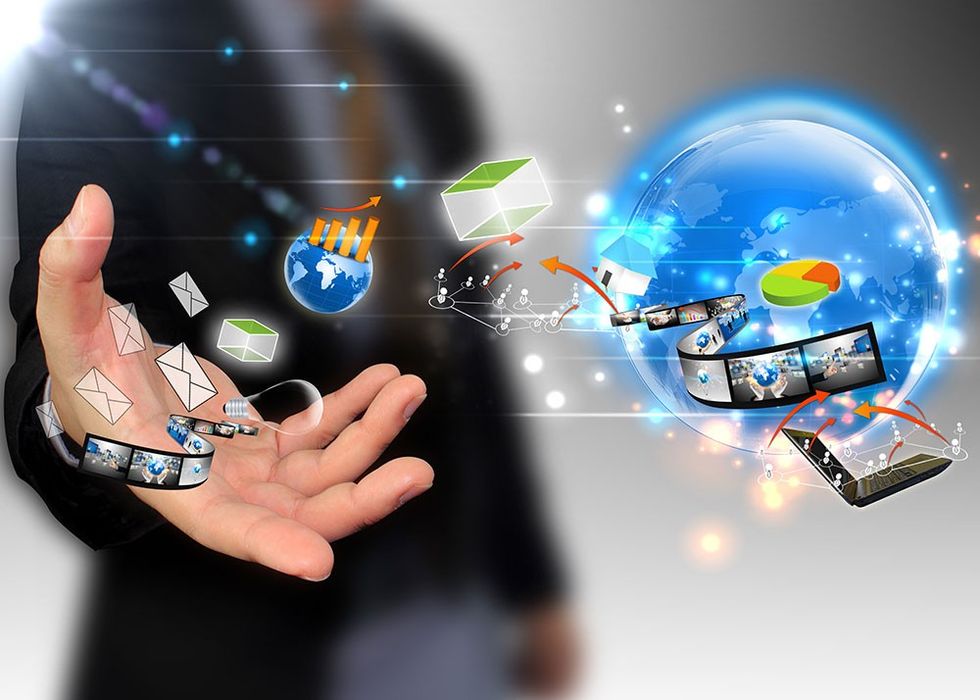 By David Farrell
Over the past few years, the government has urged the CRTC to go beyond encouraging network investment and focus more on affordability and consumer protection in its decisions. It has also threatened regulatory action if big wireless players don't reduce their prices by 25 per cent over two years.
---
But when the pandemic hit, relations between industry heavyweights and the federal government warmed considerably. Talk about affordability turned to a broader conversation about connectivity… – Christine Dobby, The Star
CHOM's legendary DJ Terry DiMonte signed off for the last time Friday morning, telling listeners he was honoured and humbled to have been Montreal's morning man for decades. Prime Minister Justin Trudeau, an old friend of DiMonte, fondly recalled the time DiMonte helped him get tickets to a Rolling Stones concert in Montreal and calls from fans included singer Chris de Burgh. – Katherine Wilton, Montreal Gazette
Rumble, a Canadian video-sharing platform previously known for cute pet videos, has become the new, go-to choice for the American far right. 

The Toronto-based company didn't set out to be a right-wing hub. But figures like Alex Jones and Steve Bannon — both banned from YouTube — have found in Rumble a host that won't punish them for pushing misinformation.

In a piece for Canadaland, Steven Zhou explores how a modest operation a few floors up from a poutine shop has suddenly become a far-right powerhouse.
The Globe asked five Canadian artists for their thoughts on Bill C-10, the Liberal government's proposed update of the Broadcasting Act. Critics have suggested the law might infringe on freedom of expression on social media, but musicians, actors and screenwriters are broadly supportive of the attempt to regulate online streaming services, and expressed frustration about politicking over the issue.
Singer/songwriter Damhnait Doyle hosts CBC Music on Sunday mornings. This in part is what she has to say: "We are forgetting what happened 50 years ago. Fifty years ago, Canadians could not get played on the radio. It was all American music; it was all British music until the government stepped in and made sure that Canadians were played on Canadian radio. If it wasn't for that, we wouldn't have the Tragically Hip, we would not have Sarah McLachlan. The '60s for Canadian artists was really this wasteland, full of talent but no opportunities. None of us would be here if it wasn't for CanCon.
So, take that template and apply it to streaming somehow." - The Globe and Mail
If Facebook's latest plan to pay 14 Canadian media outlets for their content was a good-faith effort to support Canadian journalism, it would not have sworn participating outlets to secrecy, just to kick the tires on their offer.
Facebook is hiding these deals behind nondisclosure agreements because its real intention is not to pay for news, but to avoid paying for it. – Jerry Dias & Daniel Bernhard, The Star
In a victory for large internet and phone companies, Canada's telecommunications regulator has reversed a 2019 decision to drop wholesale internet rates. – The Canadian Press
TekSavvy wants his head on a plate for flip-flopping on an earlier regulatory decision to provide favourable rates to third-party Internet providers by the cabal it refers to as "Big Telecom".
In an acerbic editorial denouncing the reversal and ratting out the mandarin as a former Telus lobbyist, TekSavvy veep Peter Nowak unreservedly states, "Scott is not working in the interests of Canadians or a competitive telecommunications market. His words, actions and deeds are consistently benefiting giant, massively profitable companies to the detriment of all Canadians."
Last week the Federal Court of Appeal ruled to uphold Canada's first-ever website blocking framework in the case of TekSavvy Solutions v. Bell Media Inc. et al. 
In 2019, a lower court granted a request by three television distributors affiliated with major telcos to order internet service providers (ISPs) to block access to online streaming services doing business as "GoldTV," including sites associated with GoldTV.ca. In late March, the Federal Court of Appeal heard oral arguments in the case, including CIRA's, and on Thursday, May 27 affirmed the lower court's decision. –Bankless Times
Amherst Island Radio CJIA, broadcasting from the Amherstview Foodland Performance Studios in Stella, near Kingston ON, is on a mission to raise the last remaining $29,000 to fund the $200,000 project of building a new telecommunications tower for the volunteer radio station.  Details and how to donate at CJAI.ca or go directly to the project's GoFundMe page.
What if I told you last March that the pandemic would drag on for 14 months and 80% of Americans would be as well off – or better off – financially than they were when it began? You would have called me a lunatic. 
Hell, I would have called myself a lunatic. 
Yet here we are. 
Or consider these factoids:
Interest in "passion" categories like sports, music, fashion, and art plummeted last year. Of course it did. We were consumed by a deadly virus, a racial injustice crisis, and a political maelstrom. Who had the mental bandwidth for anything else? 

If I had told you those passion categories would bounce back after the election ended and vaccines rolled out, you would have sneered at the obviousness of that statement. And we all would have been wrong. People are even more indifferent to sports, music, fashion, and art than they were in January. I have the data to prove it.

We did a study with the Wall Street Journal last week, showing that one-third of parents are signing their kids up for fewer activities than they did before the pandemic. Maybe travel tournaments every weekend sucked, and we needed to purge them to realize it.​​​​​​

When we ask remote workers why they're apprehensive about returning to the office, their physical health and safety is an afterthought. Most people simply don't want things to go back to the way they were. They worry that even hybrid schedules will be a slippery slope. 
As the light at the end of the Covid tunnel brightens, we can begin taking stock of our worldwide social experiment. Surely, the pandemic changed us. 
Or did it? 
What if decades of materialism, peer pressure, career treadmills, and packed schedules actually changed us – and the pandemic merely snapped us out of it?   
Every day since 2012, we've asked thousands of Americans to rate how happy they are. Our so-called Happiness Index reached its lowest point in recorded history this past February, before rebounding to pre-pandemic heights this week. 
- Sign up for his informative and often counterintuitive Saturday a.m. newsletter.
And from Ad Contrarian Bob Hoffman…
Limits of Customer Feedback
One of the delusions that marketers live by these days is that they can substantially improve customer experience by listening to customers through social media or from direct feedback to their customer service departments.
As usual, marketers are grossly overestimating consumers' inclination to interact with them. A new study from Iterable reports that:
   - Only 21% of consumers share product dissatisfaction on social media
   - Baby boomers (the people with all the money) say they complain to customer service when dissatisfied only 39% of the time, but will never buy again from the brand almost 2/3 of the time. And, by the way, baby boomers are always dissatisfied. 
Fantasies of the Ultra-Dumb
Here are some results from one of those idiotic studies marketers love. Oracle queried 2,000 Americans about the results of their Covid lockdown experience...
      - 70% said they feel smarter.
      - 86% said they believe their personalities changed for the better.
Somewhere there's a marketing genius who's taken these "facts" and is putting together a PowerPoint that concludes we should lock down permanently.
News Bytes
Canada Wants YouTube, TikTok to Prioritize Canadian Content: Content uploaded onto these platforms would be subject to regulation by the CRTC, which issues licences to television and radio broadcasters on the ...  – The WSJ
Fox Corp Boss Lachlan Murdoch says Tucker Carlson's vaccine misinformation is 'brave' – The Wrap
Spotify launches Fresh Finds' artist discovery project. More than 60K new tracks a day are uploaded to Spotify and breaking through that background noise is one of the biggest challenges that the up-and-coming generation of independent artists face. – Celebrity Access
Netflix lands Martha Stewart doc from 'Billie Eilish' director – Variety
The Talk is small: Already challenged by dwindling ratings, the CBS daytime show has been talking to a smaller audience since co-host Sharon Osbourne split from the series in late March. – The Wrap
 Piers Morgan says 'Good Morning Britain' wants him back after Meghan Markle comments. The offer follows a ratings dive for the ITV program since Morgan's resignation. – NY Post
CEO pay rises to $12.7M even as pandemic ravages economy: The median pay package for a CEO at an S&P 500 company hit $12.7M in 2020, according to data analyzed by Equilar for The Associated Press. Carnival cruise lines CEO Arnold Donald's 2020 compensation is valued at $13.3M for the year, up 19% from a year earlier, even as Carnival swung to a $10.2B loss for the fiscal year. – AP
Michael Jordan donates $1M to Morehouse journalism, sports: Basketball great and Nike's Jordan Brand are giving $1M to Morehouse College in Atlanta to boost journalism and sports-related studies. – AP
Chicago Mayor sued for allegedly only doing one-on-one interviews with non-White reporters – Rolling Out
Jay-Z plans to speak to Wall Street titans at Robin Hood investors conference - CNBC
JaY-Z and Beyoncé may have Bought world's most expensive car for US$28 Million. Custom-built Rolls-Royce Boat Tail comes with a rear deck that opens to reveal matching chairs, high-end double coolers, and a parasol. – Consequence of Sound