FYI
Media Beat: March 16, 2023
Mar 16, 2023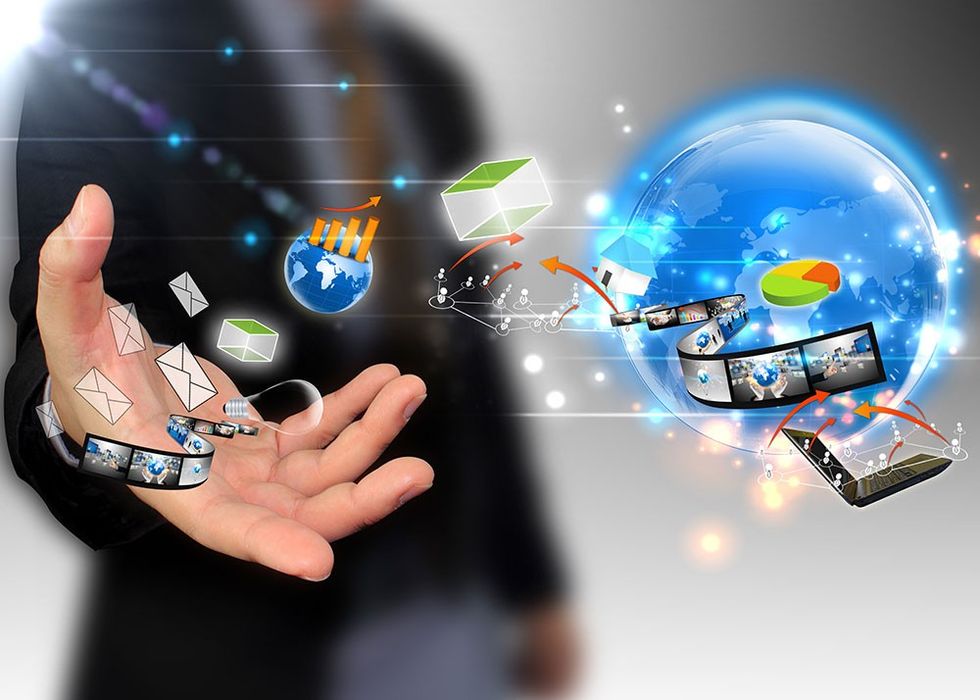 By David Farrell
A trio of competition law experts are calling on federal Industry Minister François-Philippe Champagne to open up the domestic telecom market to foreign companies in order to bring down cellphone prices. – Andrew Willis, The Globe and Mail
---
The current legislative and regulatory approach is focused almost exclusively on traditional television and radio services and is becoming less effective. As consumption of these services declines, so too does revenue. This will impact the production of high-quality content, including news and information provided by these services, as well as the associated creative and knowledge-based employment. Canadian content creators will continue to call for ever-greater government and regulatory intervention to make up for these declines, potentially placing increasing burdens on broadcasters, which will further reduce their ability to compete with new online players.
The impact of maintaining current approaches may be that traditional audio and video services will dwindle—though likely not disappear—over time. As they do, the stresses on the current system of funding and support will mount, and, if nothing else changes, yield diminishing employment opportunities for Canadians and Canadian creators. Content that Canadians tell us is important (including local news, content accessible to persons with disabilities, content for official language minority communities, dramas, documentaries, and children's programming) could become less feasible to produce in the traditional system. Declining consumption of traditional radio and television services will also limit the ability to promote and discover Canadian audio and video content. At the same time, this approach does not allow the opportunities presented by new technologies and services to be harnessed. – CRTC publications
Copyright law in Canada protects original works of authorship, such as books, music, and films, from unauthorized use by others. Copyright protects the expression of an idea, rather than the idea itself, and gives the owner exclusive rights to reproduce, distribute, and publicly perform or display their work. The law also provides exceptions and limitations, such as fair dealing, which allows for the use of copyrighted material for specific purposes, such as research or education, without permission or payment.
When it comes to generative AI, copyright ownership can be challenging to determine. – Jordana Sanft, Lenczner Slaight LLP
In the context of a digital platform exercising a significant power imbalance, it imposes a bargaining framework to require good-faith negotiations. – Peter Harder, Toronto Star
… Most experts thought the Rogers-Shaw case would focus on the controversial efficiencies defence, which has been a primary target for reform.
Unique to Canada, the efficiencies defence allows a merger to proceed if economic efficiencies, such as cutting staff and combining business units, are sufficient to compensate for the higher prices and less consumer choice caused by the merger. – Jennifer Quaid, The Conversation
The number of CBC staffers taking home a six-figure salary has doubled under Prime Minister Justin Trudeau. The state broadcaster also handed out $16 million in bonuses last year, for an average bonus of $14,000. And it's all paid for with your tax dollars.
Notable
Wealthiest people in Canada: As of March 9, 2023, David Thomson was the wealthiest person in Canada, with an estimated net worth of 55.4 billion U.S. dollars, followed by Jim Pattison (No. 2, $10.9 billion) – Lisa Brown, CEO World Magazine
New Calgary morning radio crew doesn't play music or talk, just laughs and laughs and laughs: CHFM launched a new weekday morning team who never play music or even speak; they spend their three-hour broadcast block in constant laughter. – TJ Dawe, The Beaverton
The new push to make Google and Facebook pay for journalism: The new law will not be cheap. Google and Meta cut deals worth at least $130 million (AU$200 million) annually in Australia after a similar bill, called the News Media Bargaining Code, was passed in February 2021. The cost in Canada could run much higher, with Canadian Sen. Peter Harder foreseeing Big Tech footing the bill for "between 30% and 35%" of eligible news publications' expenditures. … Clashes pitting governments and news publishers against big tech companies are likely to evolve with the onset of artificial intelligence. –Daniel Van Boom, CNET
Does generative AI need to infringe Copyright to create?
…Under the Canadian Copyright Act, an author's work is generally protected by copyright from the moment that it is created and fixed in a form (e.g., in writing), without the need for any registration or legal action. Generative AI systems use such existing works as input data to enable the AI to create new works. The legal challenge is that often the data that AI systems rely upon to create new content is protected by copyright, which means that the copyright owner's rights are necessarily infringed because they are copied by the act of teaching the AI software. – Chantelle Hospedales, JDSupra
Truth and Trump: An Evening with Bob Woodward
The disruptive impacts of Donald Trump's presidency continue to wreak havoc in America and influence politics abroad. Two years after losing the presidency, is his influence behind him or is his MAGA movement still a force to be reckoned with? Steve Paikin discusses this with veteran investigative journalist Bob Woodward.
Saudi money is pouring into Hollywood and media: US media players are jetting to the Gulf States seeking investment as interest rates climb at home. – Claire Atkinson & Lucia Moses, Insider
Florida lawmakers advanced bill making it easier to sue media outlets for defamation – Nexstar Media
New York Times is the fastest-growing news brand in the UK – Aisha Majid, Press Gazette UK
Chat GPT raises serious copyright issues for publishers: "Litigation is expected on many fronts across multiple jurisdictions. Regulators are already actively considering their response. " – Dominic Ponsford, Press Gazette UK
Telecom battle goes public, with Bell accused of 'abusive' behaviour for double-billing 911 services – Christine Dobby, Toronto Star
The FBI Just Admitted It Bought US Location Data: Rather than obtaining a warrant, the bureau purchased sensitive data—a controversial practice that privacy advocates say is deeply problematic. – Dell Cameron, Wired
YouTube TV's Multiview lets you watch four sports games at once – Florence Ion, Gizmodo
Samsung to invest $230 billion to build "mega" chip cluster – Kim Tong-Hyung, AP
Microsoft Edge 'copilot' puts ChatGPT right into your browser – Cal Jeffrey, Techspot
AI-augmented Bing just crossed the 100 million user mark – Windows Central
Meet the companies trying to keep up with ChatGPT: From Google's Bard to Microsoft's new Bing, here are all the major contenders in the AI chatbot space. – Emma Roth, The Verge
How AI could write our laws: ChatGPT and other AIs could supercharge the influence of lobbyists—but only if we let them. – Nathan E. Sanders & Bruce Schneier, MIT Technology News
Fox News journalists sound off on 'soul crushing' Dominion filings – The Daily Beast
Trump is publishing a book of letters he received back when people didn't think he was Satan:  Former President Trump, in a new book, plans to reveal 150 private letters sent to him—including one from Oprah Winfrey in 2000 in which she says: "Too bad we're not running for office. What a team!" – Bess Levin, Vanity Fair
The news business is in crisis, but not The New York Times Co. – Abram Brown, The Information
This couple just got married in the Taco Bell metaverse: The future of virtual weddings is shiny, tacky… and sponsored. – Tanya Basu, MIT Technology Review
Unscripted: The epic battle for a media empire and the Redstone family Legacy by James B Stewart & Rachel Adams. Imagine a mash-up of King Lear and Weekend at Bernie's, the 1989 movie comedy about two scamps who prop up a cadaver so they can enjoy a weekend at his beach house, with Redstone starring in both title roles. – The Wall Street Journal
Lyor Cohen on Canada's new streaming bill: "It will clip the wings of emerging artists. – Erik Leijon, Complex Canada
Nielsen US: AM/FM ratings overtake TV for first time: With cord-cutting and streaming on the rise, Nielsen data shows television reach among persons 18-49 has dropped -28% and time spent viewing eroded -56%, an hour and a half, since 2018. This comes on the heels of Edison Research's 2023 Infinite Dial report, showing 73% of adults 18+ still listen to AM/FM. – Radio Ink
Mark Zuckerberg confirms 10,000 Meta layoffs: In a memo to staff, CEO Mark Zuckerberg said the social media company will also close around 5,000 additional open roles that have not been filled. – Eilleen AJ Connelly, The Wrap
Randy Rainbow's George Santos satire: Life isn't a Jolly Holiday for George Santos, but rather, a f—in' fantasy. At least, that's how Randy Rainbow puts it in his latest parody video. Parodies: Jolly Holiday from Mary Poppins (Richard M. Sherman and Robert B. Sherman) and Georgy Girl by The Seekers (Tom Springfield)
And at our border with the U.S: CNN's Polo Sandoval visits Roxham Road, a northern US border entry in New York, where officials see an influx of migrants trying to use the illegal entry point to seek asylum in Canada