FYI
Media Beat, March 10, 2022
Mar 10, 2022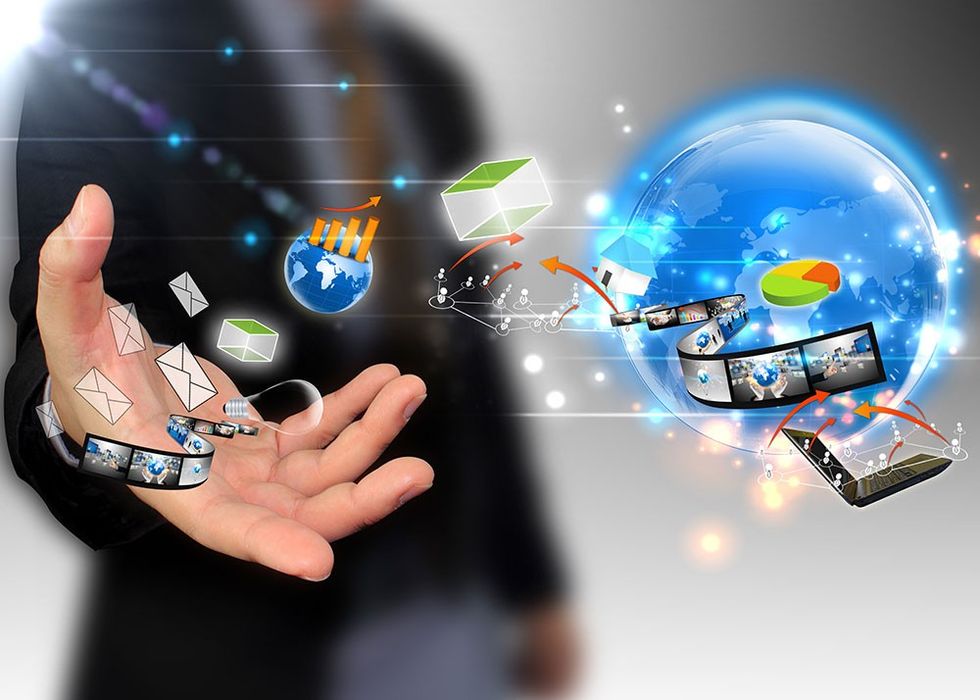 By David Farrell
Ottawa is offering up to $100,000 in interest-free loans to assist small- and medium-sized-sized enterprises (SMEs) that want to go digital to boost their bottom line — for example, by adopting new customer relationship software, digital inventory management systems, network security software or other technologies such as artificial intelligence, machine learning and robotics.
---
The $4-billion Canada Digital Adoption Program, first announced in the 2021 federal budget, comprises $1.4 billion in grants and advisory services to SMEs from the government, and up to $2.6 billion in loans from the Business Development Bank of Canada to help businesses cover the costs of implementing new digital technologies. – Cristin Schmitz, The Lawyers Daily
In this 1011th episode of Toronto Mike'd, Mike is joined by Lee "Beef" Eckley as they discuss his career in radio at CFNY, Q107, CHUM-FM and 94.9 The Rock. This episode is exactly 1:30:00.
Amazon is wheeling out the star power to make sure young people get the "radio bug."  Nicki Minaj, Pusha T, Tinashe, Travis Barker, Lil Yachty, and Big Boi.  If you don't know these artists, you're not supposed to.  Amazon is going straight to Gen Z with their radio product.
But the capper is this statement that accompanied Amazon's release of the app from John Ciancutti, VP of Amp:
"Radio has always been about music and culture. But imagine if you were inventing the medium for the first time today. You'd combine what people love about radio—spontaneous talk, new music discovery, diverse personalities, and broad programming—with all that's made possible by today's technology.
"You'd make it so anybody with a phone, a voice, and a love for music could make their own show. And that's exactly what we're doing. Amp makes it possible for you to grab the mic and run the airwaves. We are creating a new version of radio that will have an infinite dial of shows."
Amp?
Infinite Dial? – Fred Jacobs, JacobsMedia
"Washington media has a long history of cooking up overbaked puff pieces on murderous autocrats — especially when those autocrats are key U.S. allies. The Atlantic's April cover story, 'Absolute Power,' about MBS — which was written by Graeme Wood and included interviews conducted along with the magazine's editor in chief, Jeffrey Goldberg — is part of this tradition…" – Karen Attiah, The Washington Post
The difficulty of balancing safety with the demands of the job is one that all war correspondents face, but for Ukrainian journalists—many of whom never intended to cover conflict but have found they have no choice—it is complicated by the fact that what they are reporting on is a violent assault on their own country. That simple fact adds a level of emotional distress and uncertainty to the many professional dilemmas they are confronting. It also makes the journalism they are producing all the more remarkable. "I think it's fair to say that it is more difficult for us than, say, for foreign journalists," says 32-year-old Olga Rudenko. "We're not just telling the story; we're living the story." – Lisa Abend, Time
Russia has produced many of the world's finest ballet dancers, opera singers, conductors, musicians, and other cultural performers.
Because of the ongoing war between Russia and Ukraine, several scheduled performances and events by these artists across the world have been cancelled.
For example, New York's Carnegie Hall called off scheduled performances of conductor Valery Gergiev and pianist Denis Matsuev.
In the U.K., the Royal Opera House cancelled a planned residency by Moscow's Bolshoi Ballet.
Tyler Cowen, an American economist and professor with the George Mason University, commented about this in one of his syndicated columns.
"By way of self-disclosure: I am strongly anti-Putin and have favored a vigorous Western response to the conflict," Cowen wrote in a piece published by the Pittsburgh Post-Gazette.
He continued, "I also have a wife and daughter who were born in the former Soviet Union. Should they be required to speak out politically if they want particular jobs or contracts?"
For Cowen, cancelling Russian artists is wrong.
It's a "witch hunt" no different from the anti-communist hysteria whipped up by then-American Senator Joseph McCarthy during the 1950s.
As Cowen put it, it's a "new McCarthyism". – Carlito Pablo, The Georgia Straight
Our annual showcase of the World's Most Innovative Companies is the triple shot of optimism, inspiration, and insight that you need in our volatile, uncertain world. This year, we honour a record 528 businesses across 52 categories, and they're taking on everything from climate change, such as our No. 1 company Stripe, to the democratization of design, such as Canva, our No. 10 company and cover story. We also have amazing deep dives into the future of fandom in features on Hybe, the Korean media conglomerate behind BTS (and now Justin Bieber), and Dapper Labs, the company that popularized NFTs with NBA Top Shot and UFC Strike. Across the spectrum of MIC, there are innumerable ideas for how to compete and thrive in today's—and tomorrow's—economy. – David Lidsky & Amy Farley
This year's top film and television companies—including WarnerMedia's HBO Max, 'Squid Game's Siren Pictures, World of Wonder, A24, and more—found innovative ways to tell important and entertaining stories. – Joe Berkowitz, Fast Company
Slimmed-down toilet paper, fewer cookies in a bag, less conditioner in squeeze tubes.
The changes are subtle and might evade less discerning shoppers. But retail industry experts say we could see more consumer products start shrinking in size or quantity -- or both -- because of rising costs. – Parija Kavilanz, CNN
… The clear moral contours of this invasion in which Russia's Putin-led military is clearly the aggressor and both Ukrainians and the hapless, young Russian soldiers sent off to war are the victims.
But in situations that are either murkier or in which the American companies in question would inevitably express their loyalty to America and its often-imperialist aims, the situation in which Big Tech wields so much power that it can remove content from broad swaths of the world seems more worrying.
Put another way, we can safely say that Big Tech is acting correctly this time, as we also consider the risks of them being able to act in this way at all. – Navneet Alang, Toronto Star