FYI
Media Beat, March 07, 2022
Mar 07, 2022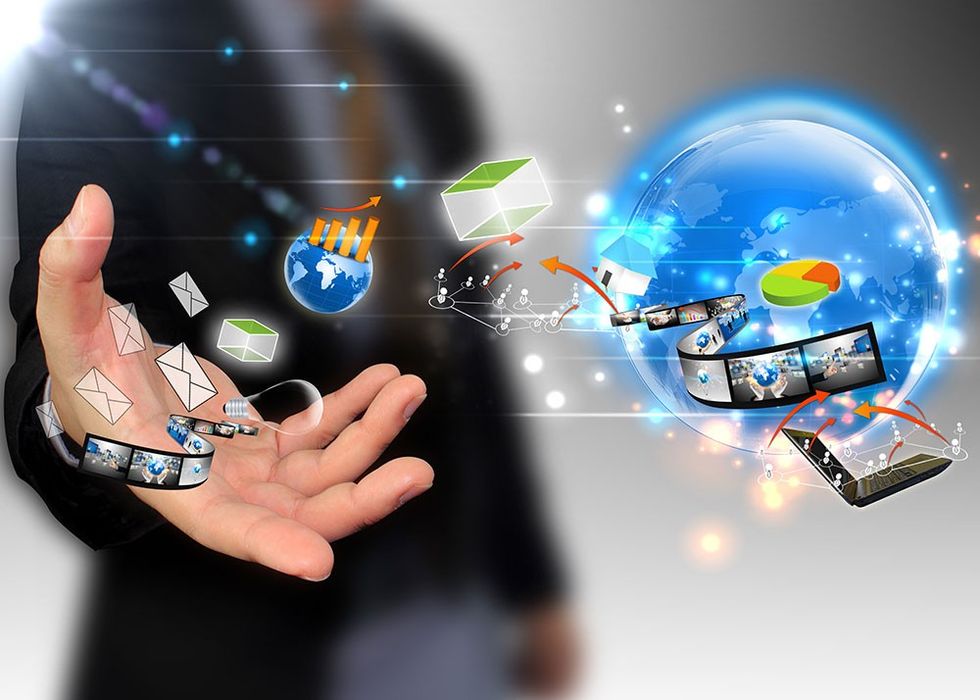 By David Farrell
The Federal Industry Minister says he won't allow Rogers Communications Inc. to acquire all of Shaw Communications Inc.'s wireless spectrum licenses as part of the $26-billion takeover of the Calgary-based cable company.
---
In a statement issued last Thursday afternoon, François-Philippe Champagne, Minister of Innovation, Science and Industry, said the government is "strongly committed" to promoting competition and wireless affordability. – Alexandra Posadzki, The Globe and Mail
A House of Commons committee says it does not believe that Rogers Communications Inc.'s $26-billion takeover of Shaw Communications Inc. should proceed, and urges the government to prioritize consumers as it reviews the transaction, for example by forcing Rogers to divest Shaw's wireless business.
The report from the industry and technology committee, which was tabled on Friday, said that while the committee opposes the takeover, if the deal does go forward, the government must ensure that all of the conditions attached are enforceable. – Alexandra Posadzki, The Globe and Mail
The United States Trade Representative's office said on Tuesday it opposed Canada's plan to enact a digital services tax and urged Canada to abandon plans for such a step.
The USTR also raised concerns about measures that it said singled out American firms for taxation while excluding national firms engaged in similar lines of business. – Kanishka Singh, The Globe and Mail
we urgently need 21st-century laws and regulations to replace ones that place us at an untenable disadvantage with our vastly larger foreign digital competitors.
Competition for audiences, subscribers, and advertisers in Canada is increasingly fierce, and while Canadian broadcasters play by the old rules, our foreign competitors play by no rules whatsoever … – Kevin Desjardins, The Star
The Social Media (Anti-Trolling) Bill 2022 seeks to remove the right of social media platforms to use the innocent dissemination defence for potentially defamatory material posted by users based in Australia, reports ZDNet. – Business Standard
On Truth Social's own account page, @truthsocial, site administrators advised users to please be patient as the platform continued to move through its waitlist and address tech bugs and inconsistencies. The site is the marquee offering of Trump's tech venture, Trump Media & Technology Group, founded last year as part of a SPAC deal, with $1 billion from undisclosed investors, according to the company (which is now reportedly under investigation by federal regulators). Truth Social's page is filled with memes: a car veering off the highway, away from a sign for "Big Tech" to an exit ramp for "Truth Social"; two doors, one for Twitter, showing a vacant room, another for "Truth Social," with dozens of people trying to get in. But from the inside, Truth Social feels empty. – Ruby Cramer, Politico
Just weeks before Christmas, with the restaurant industry reeling again from the omicron variant, chef Tom Colicchio was tweeting about penetrating the metaverse. In a series of tweets, he announced CHFTY Pizzas, a new NFT (non-fungible token) venture with Top Chef alum Spike Mendelsohn. The company's website promises that owners of the NFTs — a "minting," or release, of 8,888 unique pizza designs onto secure digital tokens — will enjoy "one-of-a-kind physical and virtual experiences" and "future integration into the expanding metaverse." Colicchio's pies are still in the virtual oven, but according to CHFTY's Discord channel, a pre-sale will be offered to its "Slicelist" members on March 23 and to the public shortly thereafter with an initial supply of 2,777 NFTs priced at .07 Ethereum each (at publication time, the equivalent of around $200). On paper, the total proceeds from these sales would surpass a half-million dollars, which, any way you slice it, is a lot of extra cheese. – Carolyn Figel, Eater
… Tech companies are exercising their power in a way they have been reluctant to before. It turns out that Vladimir Putin is a clear common enemy whose atrocities cut across party lines. And so the tech companies have become far more aggressive about blocking Russian propaganda (albeit selectively, in certain regions) and cutting off ties to the country. – Jessica E. Lessin, The Information
"Putting out a memoir is like walking down the street naked. It's scary and it's vulnerable and—well, I don't know if walking down the street naked is rewarding—but it's also very rewarding, too," says Laurie Segall of her new book, "Special Characters: My Adventures With Tech's Titans and Misfits." Segall was a senior technology correspondent at CNN before leaving in 2019 to found the media company Dot Dot Dot. (She recently released interviews with Andreessen Horowitz crypto chief Chris Dixon and Yuga Labs founder Nicole Muniz.)  In "Special Characters," Segall charts both her career and her personal life, from her days as a 23-year-old CNN news assistant to interviewing Mark Zuckerberg in the aftermath of the Cambridge Analytica scandal. Along the way, she meets a woman who's in love with a robot, chats with Jack Dorsey and Travis Kalanick, and attends "Silicon Valley's premier sex party." "My story is intertwined with this last decade of tech," she says. "And lord knows there's so much to say." – Annie Goldsmith, The Information
Superyachts, mansions, money stashed around the globe. The hunt is on as sanctions crash down on Vladimir Putin's cronies. –Emily Jane Fox and Joe Hagan, Vanity Fair