FYI
Media Beat: June 16, 2022
Doug Thompson reports that the final session of the first day may have been the liveliest (and possibly the most heated). Former CRTC Commissioner Rita Cugini refereed a panel that included Kevin Desjardins (President CAB), Lenore Gibson (Bell Inc Assistant General Counsel), Doug Bingley (President of the OAB and independent station owner) and Patrick Rogers (CEO Music Canada). The fur was definitely flying on that afternoon... 
Jun 16, 2022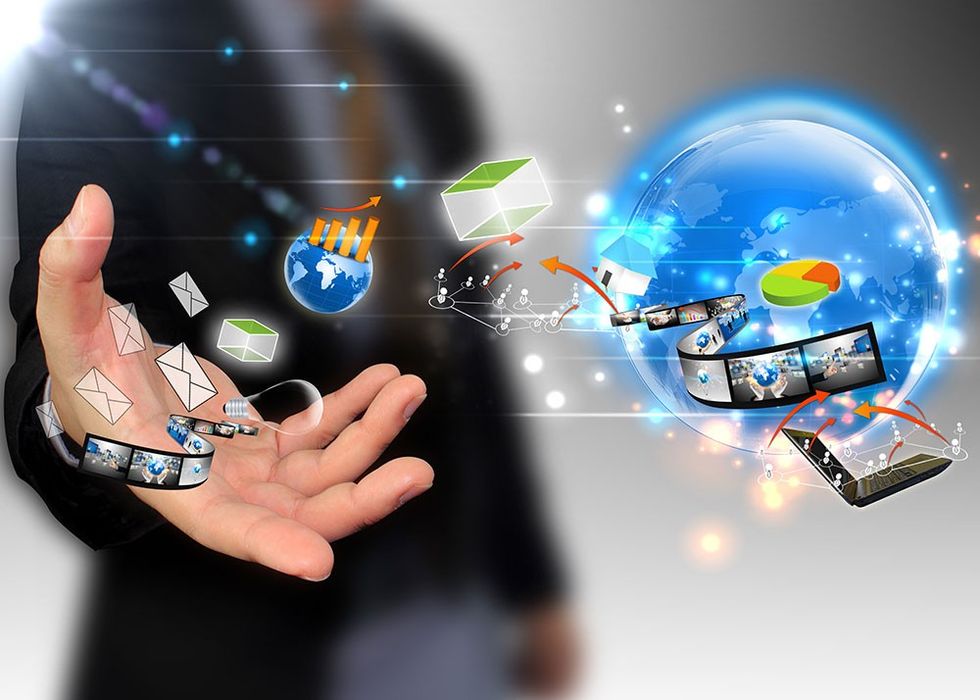 By Doug Thompson
For the first time since the Covid pandemic knocked the world for a loop, Canadian Music Week was back for its 40th anniversary.  The first two days (June 7th and 8th) were sessions on all things audio.
---
The first day was live, in-person sessions with an enthusiastic group of broadcasters and podcasters.
The keynote speaker on the first day was radio futurologist and podcaster James Cridland, who discussed Radio's Bright Future: Ideas for Canada from Around the World. Cridland also led the day's first session, "Building A Strategy for The Future," where he discussed the art of collaboration and breaking through with new avenues of thinking.  Ross Davies had this to say about Cridland: "James never fails to bring forward new and fascinating ideas, concepts and suggestions. He never disappoints. This was certainly the case again this year at the CMW Radio Active conference in Toronto.  His opening keynote and follow-up panel discussion set the tone for a terrific day of industry discussion and knowledge sharing."
James Cridland's website is: james.cridland.net
Following was a session on Radio's Business Challenges helmed by Caroline Gianias, President of Radio Connects, a not-for-profit trade association for the Canadian radio industry. The panel, consisting of Gina Banks (Mindshare), David Phillips (NLogic), Adam Ritchie (Audio Velocity) and Scott Stewart (Glassroom), concluded that radio needs to continue to prove itself in light of digital gains.
Nik Goodman from Bounce Radio in London, England, iHeart Radio (U.S)'s Dennis Clark and Melissa Bunting, a producer for AMP Radio Calgary discussed Morning Show Production.
At the Luncheon, CBC's Barb Williams said that radio/podcast listeners need to be "entertained, learn something or told a story,' and that there is 'decision fatigue' with the explosion of data available. Karen Steele, Program Director for Virgin Radio Toronto was honoured with the 2022 Rosalie Award by Radio Trailblazers. It was a Virgin double play as Virgin Radio's Shannon Burns was given the Allan Waters Young Broadcaster of the Year Award, in memory of Steve Young.
After lunch, the afternoon keynote speaker was Tobias Nielsen, Bauer Media in the UK, a multi-media company that reaches over 61 million people in 17 countries. His topic was "Transitioning Radio to A Digital World – The European Experience.'  Tobias discussed his company's successful launch into subscription radio with no advertising. That was followed by a discussion led by Fred Jacobs of Jacobs Media along with panelists Troy Rob (Corus), Rob Schween (Pattison Media), Tobias Nielsen and Caroline Beasley (Beasley Media Group in the U.S.), via Zoom.  The companies mentioned they had looked into subscription radio but had not gone further than that. It might be a much more difficult prospect for North American stations with Sirius/XM having 32 million subscribers and a multi-year head start. The satellite service is not in Europe, so this seems a more viable opportunity for stations there. Also discussed was loosening restrictions on station ownership in the same market.
Podcasting: Facts, Figures and Opinions was the next session moderated by Steve Pratt (Pacific Content) with panelists Matt Deegan (Folder Media U.K.), Hannah Sung (Media Girlfriends), Fatima Zaidi (Quill Podcasting Agency) and Jeff Leake (Sirius/XM Canada). Highlights included that podcasts have to be 'first, best or different,' and that there are 2.5 million podcasts currently in the world with only 18% of them being active. Men tend to listen to podcasts more than women and the average time spent listening to podcasts is 5 hours a week. One interesting fact (for advertisers anyway) is that ads in podcasts are not being skipped. 
Sean Ross of Edison Media moderated the next panel titled 'Join the Conversation'. Panelists were Nik Goodman (Bounce UK), Mat Mitchell (KS95, Minneapolis) and Mark Hunter (Now Radio, Edmonton). Key points included 'communication is king', 'Every shift has to have a morning show mentality', 'personality radio is back' and 'radio where listeners get to tell their stories. Mark Hunter said that at his station, 'callers are sent an mp3 of their on-air call that they can play or send to friends and family.'   
Possibly the most important session on Day One (and the one that had the largest audience) was 'Why Diversity, Equity and Inclusion Matters,' moderated by Saroja Coelho (CBC Music) with Keziah Myers, Executive Director of ADVANCE, Canada's Black Music Business Collective; Nick Davis, Executive Director, Equity & Inclusion, CBC; Gary Gunter, General Manager Flow 98.7 (formerly G98.7) and Sharon Hinds, Manager ALL IN Executive Office Business Unit, Rogers Sports & Media. Sharon talked up the importance of mentorship of minority employees. Gary Gunter discussed the challenges of managing a station that went through an ownership change as well as a format change. Nick Davis touted the benefits of multicultural teams and the myriad of perspectives they bring to the table.
The final session of the day may have been the liveliest (and possibly the most heated). Former CRTC Commissioner Rita Cugini refereed a panel that included Kevin Desjardins (President CAB), Lenore Gibson (Bell Inc Assistant General Counsel), Doug Bingley (President of the OAB and independent station owner) and Patrick Rogers (CEO Music Canada). The fur was definitely flying that afternoon as the radio panelists were pressuring for fewer Canadian Content regulations and the music side insisting that the 35% Can Con regs remain in place. Other topics discussed included streaming royalties, the long-awaited radio review, and Bill C-11.
Day 2 was virtual and had been recorded in the weeks prior to the event and was available on demand for anyone with a computer and a passcode. 
Sessions included: Ratings, Talent Development, Targeting Young Audiences, Inclusion and Diversity: Real Stories, Real People, A 'Fireside' Chart with Julie Adam, President of Rogers News & Entertainment, Rogers Sports & Media, and Corus Radio Toronto talk show host John Oakley moderated a panel on News and Fake News: The Challenge of Unbiased Reporting.  'Aiming For Sonic Brilliance: No More Sonic Suck' was moderated by Alan Cross with hosts Lee Abrams and Dave Charles along with a panel of top-notch, highly respected Canadian and American producers. There was also a session on the Canadian podcast landscape, 'Radio and the Battle for the Dashboard', how streaming data is changing the radio business, and the final session of Radio Active '22 was 'Contemporary Music Super Study 4' presented by Walter Kurtzman, President of Coleman Research.
All in all, a fascinating and energizing two days of listening and learning. 
Radio is audio but the audio is so many other things these days.