FYI
Media Beat: July 23, 2018
Jul 23, 2018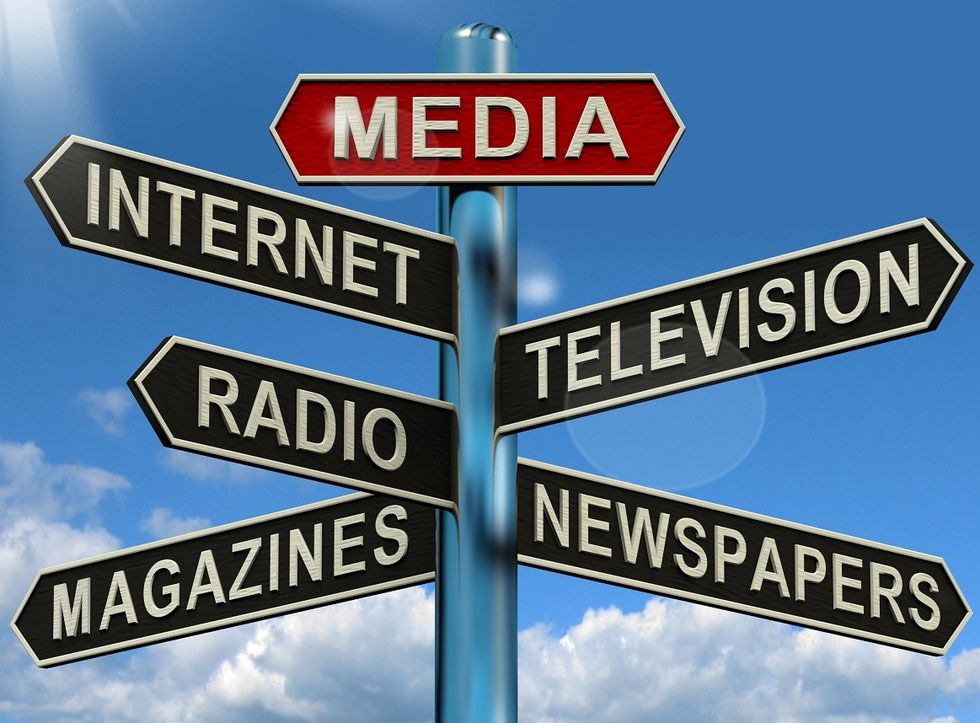 By David Farrell
Their revenue from digital services isn't growing fast enough to offset declines in print revenue, executive chairman Paul Godfrey said Wednesday.
---
His comment came after the Toronto-based company, which owns the National Post and other daily newspapers as well as other print and digital publications, reported a $15.5 million net loss in its third quarter ended May 31.
Postmedia's overall revenue fell to $171 million, down 10 percent from a year earlier — Dave Paddon, The Canadian Press
Thank you, Glenn, and good morning everyone. Today, I'm pleased to share our second quarter results with you.
Let me start with our financials. In Q2, we posted strong results with total revenue growth of 4% and adjusted EBITDA growth of 8%. These results were driven by a very good performance in both our Wireless and Cable businesses.
In Wireless, we delivered strong financial and operating metrics. We achieved the best postpaid churn and the highest second quarter net additions in nine years, overall, an exceptional quarter in our largest segment.
In Cable, despite the competitive intensity, we reported solid financial and operating results. We grew total service unit net additions by 17,000. This was driven by our Internet business where penetration grew for the 12th straight quarter, delivering 23,000 net additions, the best Q2 result in 13 years.
In Media, we saw some softness in revenue, while adjusted EBITDA was up. We remain firmly focused on our strategy of driving growth, with live sports and local news, so overall with a terrific quarter and a rock solid first half of the year. — Continue reading on Seeking Alpha
Shock jocks Blundell and Wheeler find new gigs
Four years after being fired from CFNY (The Edge) and an inglorious two year stint at The Fan 590, Dean Blundell can now be heard guesting on Oshawa's 94.9 FM The Rock morning show with Craig Venn and Mike Luck (Lucky). In a CBC story, the irreverent and controversial show host says he's quit the bottle, lost 60 pounds and undergone therapy and is ready to return to radio full time. Until then, he has turned to podcasting and continues to exhibit some of his former wild spirit on the website DeanBlundell.com.
Dave Wheeler, recently given the bum's rush by Rogers for unseemly gender-bender comments on his Winnipeg morning show at CITI-FM, has launched a podcast with his wife, Candice, co-hosting. Actor Scarlett Johansson is reportedly making a guest appearance on the inaugural show today.
"Welcome to a world even Orwell could not have imagined" concludes an article in Forbes this week about the mounting dangers of adtech, surveillance marketing, and in particular, privacy abuse as practiced by Facebook.
The article describes how Facebook's algorithms currently identify and label people in ways that can be dangerous to them -- for example as potentially treasonous or as homosexuals or with other designations that may be dangerous or illegal in certain countries.
Let's not forget that in some countries, homosexuality is a capital crime. Identifying people on these types of characteristics for the purpose of advertising is not just possible on Facebook, it is the essence of their "value proposition."
"What happens when governments begin using these labels to surveil, harass, detain and even execute their citizens based on the labels" the article asks?  "...There are many governments across the world that are very much aware of the potential of Facebook's advertising tools for surveillance and indeed use them actively..." — Bob Hoffman newsletter
Facebook does not automatically delete graphic and violent videos of children being abused, images and videos of self-harm, racist hate speech towards immigrants and even offers protection to known far-right figures, a damning new investigation into the platform's moderation has revealed.
This year Facebook released a set of guidelines on what was allowed to be published on the platform. Unlike other media there is very little regulation about what content can be published on Facebook, which leaves the decision to delete content up to an outsourced team of around 20,000 moderators.
An undercover reporter from Channel 4's Dispatches filmed how moderators were being trained at Facebook's largest moderation centre in Europe, CPL, which is based in Dublin, Ireland.
The reporter was given on-the-job advice on how to deal with extreme content that had been reported by Facebook users as not meeting its community standards, which runs into the millions each week.
Among the revelations was evidence that moderators allow extreme content to stay on platform because it encourages users to spend more time and, therefore, Facebook to serve more advertising.
Facebook has refuted the notion that turning a blind eye to bad content is in its commercial interests.
"This is not true. Creating a safe environment where people from all over the world can share and connect is core to Facebook's long-term success. If our services aren't safe, people won't share and over time would stop using them. Nor do advertisers want their brands associated with disturbing or problematic content," it has since said in a statement.
A trainer, recorded during the investigation, said: "This extreme content attracts the most people. One person on either extreme can provoke 50 to 100 people. They (Facebook) want as much extreme content as they can get." — Continue reading on Australian AdNews and watch the Channel 4's investigative feature, Dispatches, below
Boston-based Crimson Hexagon has an app that pulls social media data from Facebook and Twitter. According to The Wall Street Journal, Crimson Hexagon "has in recent years had contracts to analyze public Facebook data for clients including a Russian nonprofit with ties to the Kremlin and multiple U.S. government agencies."
As usual, Facebook says it knew nothing about this. They seem to be very adept at knowing nothing about nothing.
Crimson Hexagon claims that it has in its archives onetrillion social media posts — WSJ via Bob Hoffman newsletter
A Financial Times investigation found that party-affiliated outlets were reprinting or broadcasting their content in at least 200 nominally independent Chinese-language publications around the world. Under such agreements, these publications now reach millions of readers outside China each year, rivalling the subscription pools for all of the world's largest newspapers." — FT subscription (via Nieman Lab)