FYI
Media Beat: July 20, 2023
Jul 20, 2023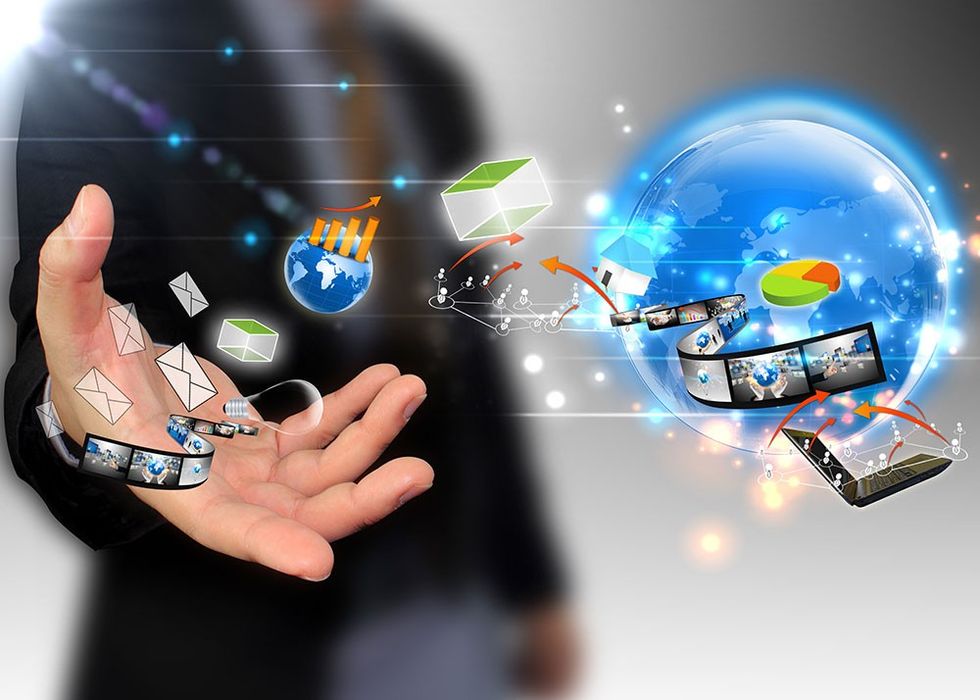 By David Farrell
A new study released from the University of Windsor asked the question to young adults. What would you sacrifice to stay on social media? The shocking results have been getting a lot of people talking.
---
A study of 750 Canadians ages 16 to 30 has yielded some shocking results.
It asked the sample group what they would rather give up than social media.
While most would only sacrifice things like alcohol or video games, nearly 10 percent of respondents said they would accept being unable to have children, give up sex, or forfeit one year of their life to maintain their social media connections. – Dale Molnar, CBC News
"For perhaps obvious reasons, explicit adult entertainment websites do not fall into the category of a Canadian cultural product warranting protection under the Broadcasting Act," MindGeek's CRTC submission states. – Marie Woolf, The Globe and Mail
Brad Phillips is set to retire from his role as Senior Vice President, of Corus Audio.
Phillips has been with Corus Entertainment for a decade, starting in 2012 as General Manager for the Vancouver cluster of radio stations, before moving into the position of VP, Corus Radio West and then Vice-President and Head of FM Radio. He was upped to his current role in March 2022, overseeing all audio platforms for Corus, including all FM and AM stations, as well as podcasting. – Connie Thiessen, Broadcast Dialogue
The Israeli army has reportedly killed more than 55 journalists in the occupied Palestinian territory since 2000. – Al Jazeera
Children's art therapy workshops are being held by the Freedom Theatre in the Jenin refugee camp in the occupied West Bank. Many are said to have been traumatised by an Israeli assault on the camp this month. Local experts are studying the children's paintings to decide how best to help them. Therapists say art expresses what sometimes cannot be spoken. – Al Jazeera
It was a busy weekend for RCMP at this year's Craven SK's Country Thunder musical festival but not as busy as years prior, according to police.
From July 12 to July 17 – RCMP officers in the Craven area responded to 105 calls for service which led to 26 people being taken into custody.
This is lower than in 2022 when RCMP responded to 126 calls for service and arrested 32 people over the course of the five-day festival.
At the top of the list were 27 calls for disturbing the peace or causing a disturbance, 24 liquor act offences and 14 roadside suspensions for alcohol impairment. – David Prisciak, CTV News
A YouGov poll last year concluded that half of Americans enjoy true-crime content, and one in three consume it at least once a week. Why this fascination with the dark side of humanity?
My belief is that we project ourselves or our loved ones into the scenarios in which crime, particularly violent crime, happens because it usually occurs in circumstances broadly familiar to us. – Martin Brunt, The Guardian UK
It used to be Facebook and Google doling out funds to local news publishers in an attempt to win them over (and, perhaps, quell said publishers' dissent over how the platforms were using their content).
Now, OpenAI — the Microsoft-backed company behind AI chatbot ChatGPT — is the latest tech giant trying to woo publishers. In an announcement on Tuesday, OpenAI said it will give $5 million to venture philanthropy firm American Journalism Project to figure out how artificial intelligence can best be used to support local news. – Hanaa' Tameez, NiemanLab
In early July, managers at G/O media, the digital publisher that owns sites like Gizmodo, the Onion, and Jezebel, published four stories that had been almost entirely generated by AI engines. The stories — which included multiple errors and which ran without input from G/O's editors or writers — infuriated G/O staff and generated scorn in media circles. They should get used to it.– Peter Kafka, Vox
Tennessee's government has turned hard red, but a new set of outlaw songwriters is challenging Music City's conservative ways—and ruling bro-country sound. – Emily Nusbaum, The New Yorker