FYI
Media Beat: July 20, 2018
Jul 20, 2018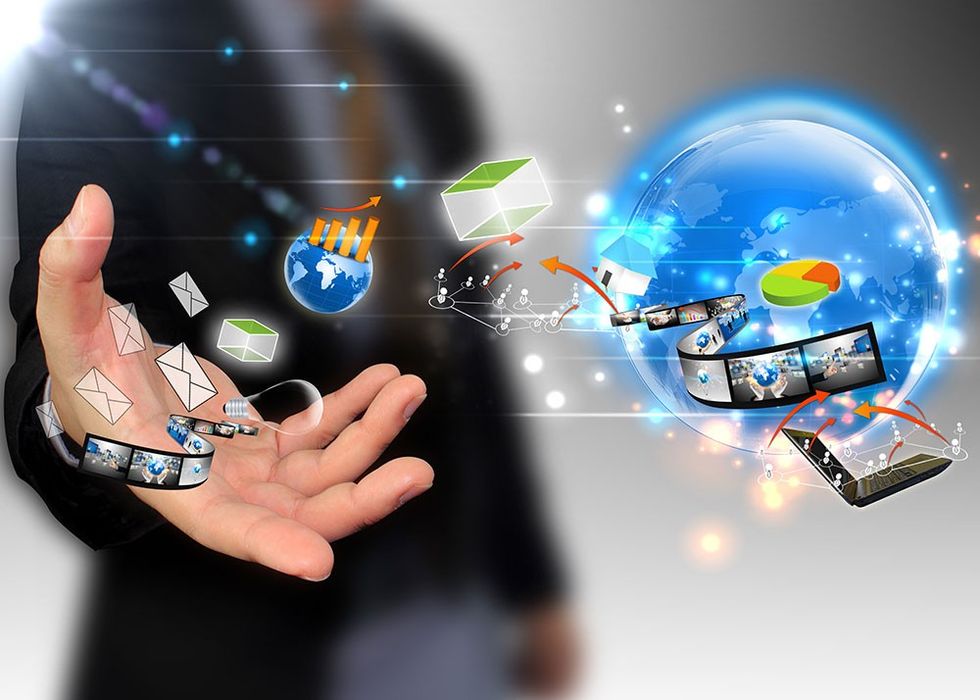 By David Farrell
Following a suspension a day after his making infelicitous remarks on-air about transgender people during his Wheeler in the Morning weekday show, Rogers Media says it has fired 92.1 CITI FM Winnipeg radio host Dave Wheeler.

Rogers Media spokesperson Andrea Goldstein confirmed the firing in an emailed statement Wednesday morning.

"There have been multiple disciplinary incidents, and in spite of numerous conversations, he has continued to offend our audiences," Goldstein wrote.

"As a result, we have ended our relationship with him and he is no longer with the company, effective immediately."
---
The decision followed a backlash from a handful of businesses announcing they would be pulling their ads from 92.1 CITI FM in light of Wheeler's comments. —
Sarah Petz, CBC News
The hyper-local CityNews teams in Toronto, Winnipeg and Edmonton are being augmented with new bureaus in Vancouver, Calgary, and Montreal, effective Sept. 3. All told, the media company is adding 16 journalists to its seven-day CityNews at Sixat 6 pm and CityNews Tonight at 11 pm schedules.
Shaw Communications' Freedom mobile is offering one gigabyte of data and unlimited text for $25 a month and 250 megabytes of data, 100 minutes of talk and unlimited texts for $15 a month.
Separately, Shaw has launched a new high-speed, unlimited residential data plan called 300 Internet.
Internet 300 is available for an introductory offer as low as $55 per month for the first six months on a price-guaranteed 2-year plan. Shaw's latest advanced WiFi modem is included.
After 53 years on the air at an alphabet soup of radio stations, including Toronto brands CKFH, CFRB, CHUM-FM and Q107, CBC, and, most recently, hosting a show on CIUT 89.5 FM, John Donabie has taken retirement. Shy in person, fastidious in his professional life, with a big heart for roots music, he sat down with Toronto Mike recently for a free-wheeling chat about his life on the air, and some of many memorable interviews he has conducted. Options to listen to the podcast are here.
Netflix will launch a comedy radio channel by Jan. with satellite radio provider SiriusXM next year, dubbed Netflix is a Joke Radio. The deal marks the streaming video company's first foray into audio and the latest expansion of its comedy empire.
The deal would add to SiriusXM's roster of comedy radio stations and give the satellite radio company access to Netflix's growing library of comedy content, which includes Netflix-produced specials from such big names as Chris Rock, Jerry Seinfeld, and Sarah Silverman. — MarketWatch
Comcast Corp. dropped its bid for 21st Century Fox's entertainment assets amid mounting odds, clearing the way for rival Walt Disney Co. to acquire key pieces of Rupert Murdoch's media empire for US$71.3B.
However, Comcast said it was still pursuing European pay-television giant Sky PLC, which also has been the subject of a takeover battle between Comcast and Fox. — WSJ
NPR, New York Times and ABC think they're an opportunity.
NPR's 42 podcasts are now reaching 20.4 million unique listeners monthly, Nielsen Audio ratings for programs like "Morning Edition" are maintaining peak levels, just under 38 million listeners each week. — RadioWorld
There were 40.3 million people around the world living in slavery in 2016 — including 400,000 in the U.S., according to estimates in the 2018 Global Slavery Index that was presented at the United Nations by the Walk Free Foundation, a global organization combating modern slavery. — Stef W. Knight, Axios
RIP
Adrian Cronauer, a disc jockey, actor and Pentagon adviser whose story as a radio host during the Vietnam War inspired the 1987 film "Good Morning, Vietnam," helping make its star Robin Williams a household name, died Wednesday in Troutville, Va. He was 79.