FYI
Media Beat: July 15, 2021
An intentional typo?
Jul 15, 2021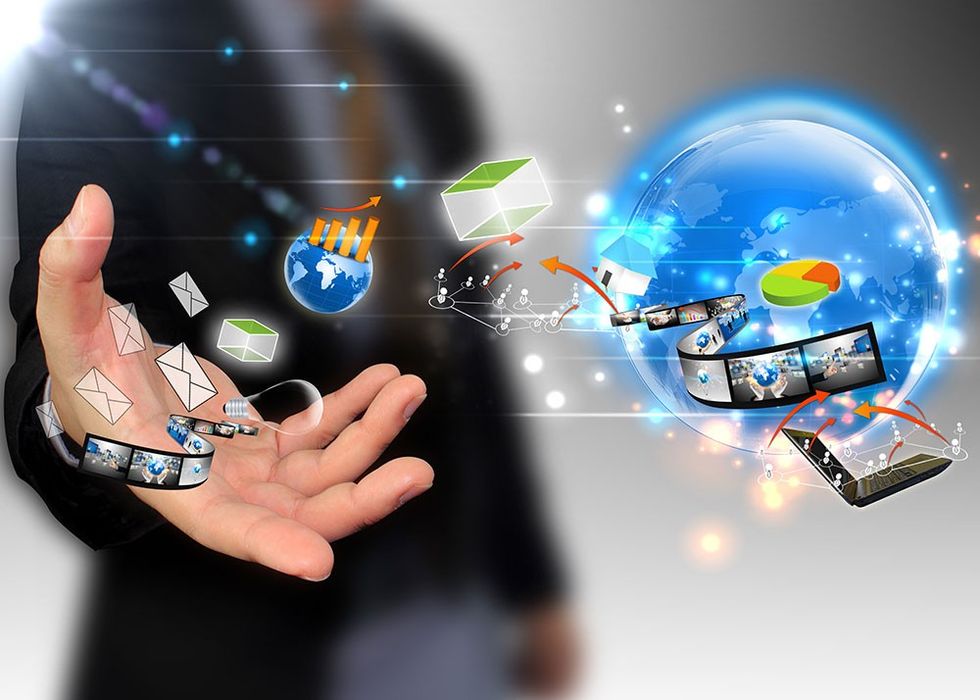 By David Farrell
An intentional typo?
Former Raptor now with the Los Angeles Clippers, Serge Ibaka has made a name for himself off the court with a YouTube cooking series called How Hungry Are You? Home delivery food service MakeGoodFood.ca saw him as a good fit for a celebrity endorsement, but is this TTC ad intentional, or did it slip through a gauntlet of proofreaders?. You decide.
---
In the 'how to waste money to help indigenous populations' dept.
Lack of access to high speed internet and training in digital skills are significant barriers for Canada's rapidly growing numbers of Indigenous youth, according to a new report  released Tuesday by RBC.
The report, entitled "Building Bandwidth: Preparing Indigenous Youth for a Digital Future," is based on 18 months of research, including interviews and surveys with Indigenous youth from across the country, and data from sources including the Statistics Canada.
In the past 10 years, various governments have already spent or committed the better part of $100M to upgrade bandwidth, but in more cases than not the speeds have failed to serve business needs and bandwidth hogs like Netflix. Another study will generate plenty of media attention and perhaps even raise hopes, but it's just one more case of well-intentioned bureaucratic sandbagging a problem that could just as easily be resolved with getting what needs to be done, done. At least that's my view.
France's competition regulator fined Google US$592M on Tuesday for failing to negotiate in good faith with French publishers in a dispute over payments for their news.
The agency threatened fines of another 900,000 euros (around $1M) per day if Google doesn't come up with proposals within two months on how it will compensate publishers and news agencies for their content. – AP
The outdoor advertising company has partnered with Jamii, a discovery platform for Black British brands, to launch the initiative called Clear Channel Compass.
The scheme is open to both physical and online retailers and service providers, and Jamie will oversee a selection process to help choose eight businesses whose campaigns will run within the first year of the scheme. – Omar Oakes, Mediatel News
Millennial meltdown
During the "decade of delusion" (2010-2020) the marketing industry's obsession with "millennials" was near perfect. At one point, Prof. Mark Ritson calculated that mentions of millennials in the press were over 40 times as great as the mention of any other generation.
It was literally impossible to attend a business meeting or conference without getting an earful of insufferable claptrap about this new species of human and how, in order to cash in on their abundant wealth and spending power, it was necessary to understand their unique zeitgeist. As usual, it all turned out to be a lot of research horseshit and marketing nonsense.
Sadly, the reality of the millennial generation has turned out to be a very disheartening story. Many of them are approaching 40 and are clearly not the economic and social wunderkinds our industry worshiped. This week The San Francisco Chronicle had a front-page story on the plight of millennials. It's not the story you would have anticipated reading several years ago.

Here are some of the headlines:
   - "Millennials are one of the poorest generations ever."
   - "73% of surveyed Millennials say they are 'not optimistic' about their financial futures"
   - The net worth of a millennial today is about $8,000. This is 34% lower than other generations.
   - Although they constitute 22% of US population, they own only 5% of US wealth.
Of course, nobody in advertising ever learns anything. The research and marketing industries are now selling us the same bullshit about Gen Z that they did about millennials. And, as usual, gullible numbskulls are buying it. – Bob Hoffman, The Ad Contrarian
When I asked about whether the Chinese model of the internet - much more authoritarian, big on surveillance - is in the ascendant, Pichai said the free and open internet "is being attacked". Importantly, he didn't refer to China directly but he went on to say: "None of our major products and services are available in China."
With legislators and regulators proving slow, ineffective, and easy to lobby - and a pandemic taking up plenty of bandwidth - right now the democratic West is largely leaving it to people like Sundar Pichai to decide where we should all be heading.
He doesn't think he should have all that responsibility. Do you? –Amol Rajan, BBC News
The $1 billion will be allocated among creators of all types, giving influencers an incentive for creating and posting original content to Facebook, the social network said. Influencers will be able to earn money by using specific Facebook and Instagram features or by hitting certain milestones. If a creator live streams on a regular basis, for instance, they can earn cash. – Taylor Lorenz, The New York Times
In its transparency report published on Wednesday, Twitter said verified accounts of 199 journalists and news outlets on its platform faced 361 legal demands from governments to remove content in the second half of 2020, up 26% from the first half of the year. India submitted most of the removal requests, followed by Turkey, Pakistan and Russia. – Sheila Dang & Elizabeth Culliford, Reuters