FYI
Media Beat: July 07, 2022
CBC broadcasting renewal earns boos from CRTC backbenchers
Jul 07, 2022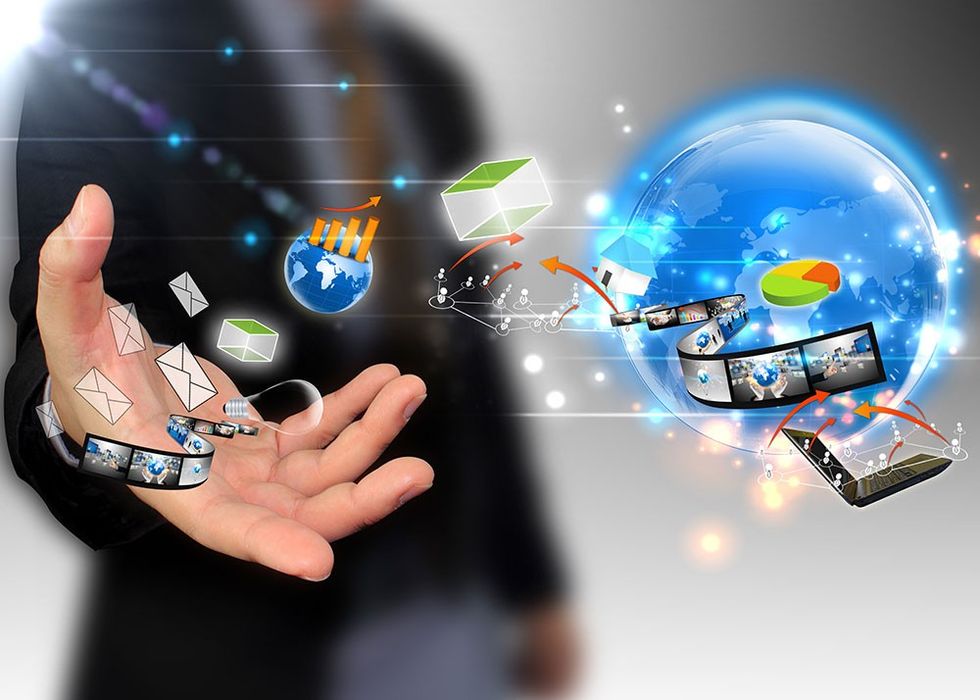 By David Farrell
CBC broadcasting renewal earns boos from CRTC backbenchers
The seemingly perfunctory approval given to new five-year licenses to the English- and French-language audiovisual and audio services of the national broadcaster has set of the cat amongst the pigeons, especially the part that guarantees the CBC $1.2B in federal funds and allows the Corp's TV and digital services to compete for ad dollars with private broadcasters.
---
It's been a long-term gripe that the CBC unfairly competes in the news and entertainment broadcasting sector–but the most recent regulatory approval has earned particular enmity from a private sector that has mostly taken it on the chin for a host of reasons that include Spotify and its ilk and of course the virus that drove down advertising dollars faster than a sperm whale landing on a kayak.
But not all the commissioners were happy with the CRTC broadcasting decisions 2022-166 and 2022-167. Dig deep down to the bottom of the 200-plus page decision and one finds dissenting opinions from two commissioners–vice-chair Dr. Caroline J. Simard and Ontario rep Monique Lafontaine.
Simard's detailed dissent includes harsh words. "The confidence shown in the national public broadcaster in the majority decision on the basis of its compliance history appears questionable to me on several levels, notably in regard to the lack of consideration of the different context (compared with the prevailing context during the last licence term) in which the CBC will be offering its content on its traditional and digital platforms. In addition to existing and new challenges, there will also be the consideration of opportunities available to the CBC through technological innovations. With online news, who knows how the CBC will leverage its digital platforms, or other digital platforms, to innovate (one hopes) and, at the same time, rethink the exhibition of traditional television news reports?"
She continues at length and readers can unearth the full text by linking here and searching her name in the text.
Lafontaine is equally querulous at the lack of substantive regulations imposed in the renewals. "…the majority decision raises a number of public policy concerns: i) it removes all minimum legal obligations from the CBC/Radio-Canada linear television licences to feature on-air programming produced by Canada's independent production sector, including producers from equity-seeking communities; ii) it significantly diminishes the Corporation's obligations to provide news programming to Canadians in major centres across the country at a time when there is a crisis in news and information programming; iii) the majority decision creates an imbalance in the level of service the Corporation is required to provide to French- and English-speaking Canadians, including OLMCs in Montréal and across Canada; and iv) the majority decision creates a significant competitive imbalance within Canada's already challenged television broadcasting industry by providing a deregulatory head start to CBC/Radio-Canada.  
"Third, the majority decision has replaced legal licensing obligations (that is, conditions of licence) with reporting obligations, a perception survey and community/producer consultations.  
"Such reporting and consulting measures should, however, work concurrently with, and not as a replacement for, objective, predictable, transparent and measurable legal obligations. While such reporting and consultative measures can help inform the types of programming the Corporation should prioritize, and the types of stories that need to be told, they will not ensure that a minimum number of hours of high-quality and diverse Canadian programs will be developed, commissioned, produced, acquired and broadcast across the Corporation's linear television services over the next licence term.
"The determinations in the majority decision to move away from clear outcomes-based regulation in a number of areas of public concern for CBC/Radio-Canada will, in my view, make it very difficult for the Commission, the Corporation, industry stakeholders and Canadians to determine at the Corporation's next licence renewal hearing whether the Corporation has met its statutory obligations under the Broadcasting Act. Without clear and measurable outcomes, there is no basis upon which to determine whether licence compliance has been achieved. This in turn significantly diminishes the Corporation's accountability and transparency to Canadians."
Whatever one thinks about the Corp. and its services, the fact is the broadcaster is caught between a rock and a hard place with content conditions that please a small few and leave a growing number of Canadians uneasy in their chairs listening, watching and reading content that is calibrated more to please elected officials than it is the average taxpayer who ultimately must foot the bill for a sprawling network of services that fewer and fewer identify with.
To emphasize this point, just read the table of contents and one can see that this once shining bird has become a pawn of parliamentarians whose whims are about as practical as asking Donald Trump to be contrite and admit to the fact that he failed to steal an election.
To be clear, CBC/Radio-Canada earns approximately $480-million in commercial revenues each year – and of that, about $230-million comes from advertising. This revenue funds many thousands of hours of TV, radio and digital news, information and entertainment programming. To eliminate it would impoverish our services profoundly. Remember, today we are a public media service delivering traditional TV and radio services as well as digital news, streaming video and audio services – all within the same budget as 20 years ago.
That is how we serve all Canadians. The CRTC renewal decision recognizes how the media world is changing – Catherine Tait, CBC president & CEO, excerpted from The Globe and Mail
Podcast listenership is up, we listen to the radio in the car (sometimes) and on-demand services remain hugely popular.
Below, Nicole Beniamini, Vice President at Edison Research, and Stephanie Donovan, Global Head of Revenue at Triton Digital, discuss the latest trends on digital media behaviours in Canada.
According to the public broadcaster, the new streaming news channel will be available on CBC Gem, CBCNews.ca, the CBC News app and YouTube, on top of digital and connected TV platforms.
The CBC News app currently supports iPhone, iPad and Apple TV. – iPhone in Canada
Donald Trump famously hated the actual job of being president of the United States, given its emphasis on reading documents, listening to experts, and giving a crap about other people. On the other hand, he did enjoy the power, and one aspect of the power he really seemed to like was the fact that, according to his lawyers, he couldn't be held accountable for any crimes while in office.
Now, at the moment, Donald Trump is not president, and his legal situation isn't looking so hot. – Bess Levin, Vanity Fair
The ad, posted to the Austin Chronicle's website on June 24 as sponsored content, included links to several websites claiming to connect customers to tens of thousands of Asian women. It also ranked five countries for having the "best" Asian brides and included racist and misogynistic statements describing Asian women's appearances and gender roles.
After drawing intense online backlash, the Chronicle removed the ad from its website and issued an apology that night. – Zachary Schermele, MSNB News