FYI
Media Beat: January 29, 2020
Jan 29, 2020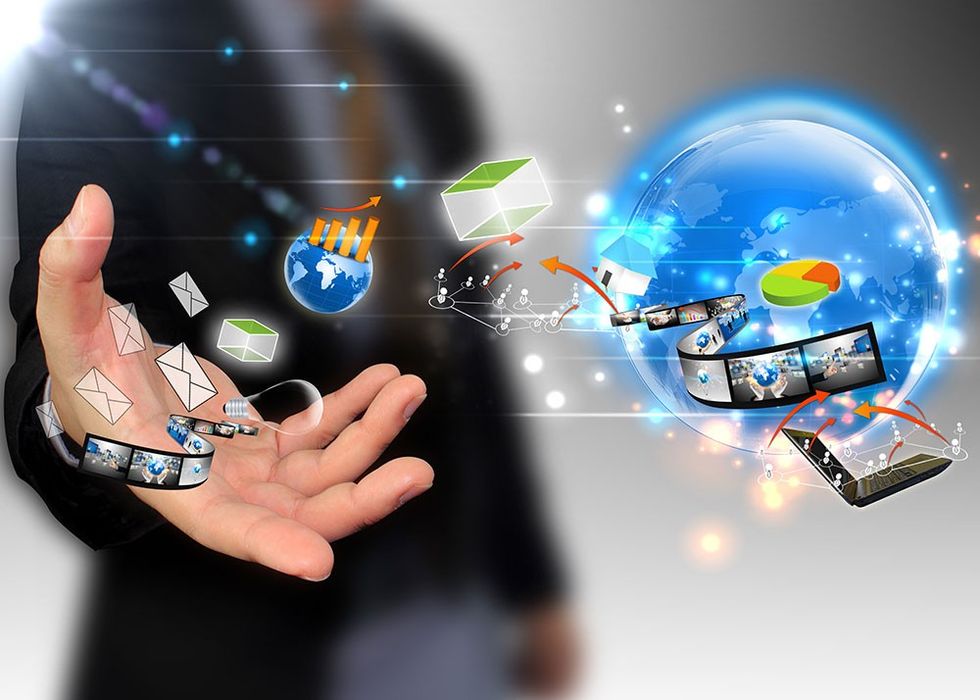 By David Farrell
Until the CRTC's directive took effect for the 2017 Super Bowl, about seven million Canadians watched the game broadcast on CTV and whichever U.S. channels were showing it each year. But over the past three years, Canadian viewership (which only measures those exposed to the Canadian ads) was in the range of 4.5 million. Still, that's enough for CTV to charge an estimated $150,000 to $200,000 an ad, netting the network a total of about $11-million. – Simon Houpt, The Globe and Mail
---
Foreign productions shooting in cities like Toronto, Vancouver and Calgary are a boon for the service economy in those respective cities, but they don't inject actual content by Canadian creators into a streamer's lineup. – Jessica Wong, CBC
Given the massive foreign investments in Canada, cultural groups are now concerned there is too much of a good thing, resulting in an expensive production environment that may favour foreign location and service production and crowd out "Canadian" content. But if this is the basis for mandated contributions and content requirements, it too rests on a weak foundation.
First, global streaming companies have proved exceptionally successful at exporting Canadian content to the world. Programs such as Schitt's Creek attract a loyal domestic viewership, but it took Netflix to extend its reach to a global audience.
Second, Canadian content is not hard to find on streaming services. Searching for it is easy and smart algorithms quickly learn to recommend more of the same if that is a subscriber's preferred viewing choice. – Michael Geist, The G&M
Quebec businessman Lino Saputo has announced that his lawyers will send a formal letter objecting to Radio-Canada's broadcast last week of an investigative report alleging he had links with organized crime.
"On Jan. 16, 2020, the program Enquête on Radio-Canada tried to make me guilty by association by reporting on so-called links between myself and the Italian Mafia," Saputo wrote in a statement. "This report obliges me to reiterate what I have repeated for decades: I am an honest person of integrity and always have been. I have nothing to reproach myself for and I have never been associated with organized crime." – Montreal Gazette & CP
The couple's lawyers issued a legal warning after various outlets published photographs of a smiling Meghan out walking her dogs with Archie outside a luxury home at a luxury home outside Victoria, BC.  The images were used in a number of media outlets, including on the front page of British tabloid newspaper the Sun. The lawyers claim there had been attempts to photograph inside their new home using long lenses, and say paparazzi are camped outside the property. – The Jakarta Post
Ninety percent of those ages 14-22 – the demographic dubbed "Gen Z" – are willing to pay for content, according to a new study conducted by VICE Insights and released by Ontario Creates, the provincial agency that facilitates economic development and investment in the creative industries. — Broadcast Dialogue
Forget about the pivot to video, Vox Media has pivoted to podcasts (and some video).
Vox Media Podcast Network now generates over $10 million a year in revenue from a roster of more than 200 shows across Vox's 14 brands, including those produced with partners like Stitcher. While president of Vox Media Studios Marty Moe wouldn't disclose revenue figures, he said the goal is to double the eight-figure revenue business. This would mean a minimum of $20 million in 2020. In all, Vox Media worked with over 100 different podcast advertisers last year and he said he expects this number to grow this year, although the focus is on expanding hit podcasts. – Kayleigh Barber, DigiDay
Amazon has announced that its music streaming service, Amazon Music, has surpassed 55M subscribers, with paid subscriptions to Amazon Music Unlimited growing by 50% over the last year. 
That means Amazon is closing in on Apple Music, which reported 60M subscriber numbers in mid-2019, according to the Financial Times. However, both have a ways to go to beat Spotify's last reported subscribers' number of 113M. – Olivia Tambini, TechRadar
It's no secret that cord-cutting and an ever-widening variety of entertainment options eroded the ratings of linear networks by as much as 10% to 20% in the most recently completed broadcast year. But new details about how that's impacted the networks' advertising fortunes have surfaced in new data from Standard Media Index's (SMI's) AccuTV ad intelligence platform, powered by Nielsen Ad Intel.
Among cable's most successful channels when judged according to revenue and unit rates was Hallmark Channel's blend of family-friendly, romantic programming. Its revenue grew 11.9% and paid unit rates rose 18.6% in 2018-19. – James Fennessy, Broadcasting+Cable
With the breakneck pace of reporting ushered in by digital media, reporters looking to be first also put themselves at risk of publishing or broadcasting false reports, a pitfall that was in evidence as journalists competed to confirm the death of the 41-year-old basketball star so famous that he went by one name.
Here's a look at how Mr. Bryant's death was handled in the moments after the news broke. – Marc Tracy, NYT
To introduce radio to a new generation of listeners, a pioneering project is integrating streaming features into live broadcasts. — Cordis
Over the past decade, a new media baron has emerged in the United States. Private equity funds, hedge funds and other newly formed investment partnerships have swooped in to buy — and actively manage — newspapers all over the country. These new owners are very different from the newspaper publishers that preceded them. — Awful Announcing