FYI
Media Beat: January 21, 2021
TPX now representing AdLarge Media's cabana portfolio in Canada
Jan 21, 2021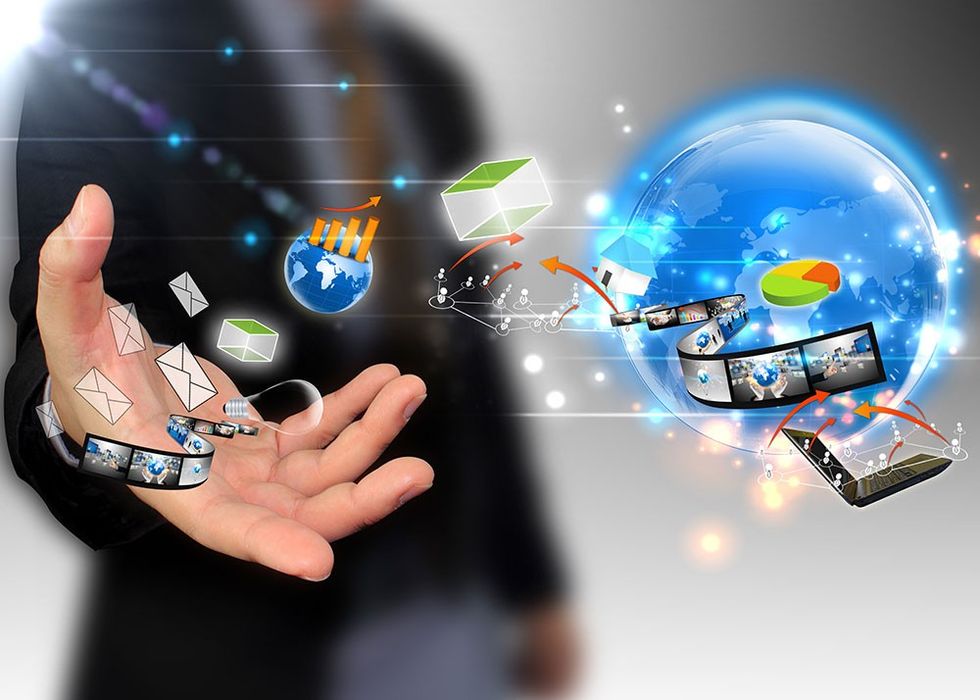 By David Farrell
TPX now representing AdLarge Media's cabana portfolio in Canada
The Podcast Exchange (TPX), Canadian's top podcast ad agency, expanded its brand dominance this week with an exclusive agreement to represent US-based AdLarge Media's cabana portfolio for exclusive Canadian ad sales representation.
---
"We are simply delighted to be cabana podcasts' strategic partner in Canada," said TPX's President and Chief Executive Officer Jean-Marie Heimrath. "cabana is our latest international signing and supports our business strategy to work with global publishers in partnership with advertisers to harness the full potential of the Canadian podcast audience."
TPX was co-founded by Jean-Marie Heimrath and Jeff Ulster to offer consulting and co-production to ad sales and IP licensing to media and in particular the fast-growing podcast industry here in Canada. The privately held company took a quantum leap in Q1 2020 when Montreal music and media tech firm Stingray acquired a 30% interest in the firm.
For the purposes of the 2021 Maclean's Power List (below), we canvassed the landscape for Canadians with qualities we think represent power in a time of transformative change. By dint of their actions, words or character, they force us to watch, listen and learn. They are moving the needle in their chosen fields, and in many cases the wider world. Importantly, they are good-faith actors. History may judge them wrong, but they act in the belief that doing so will result in a better world.
You may notice therefore a shortage of power brokers in the conventional mould—bank CEOs, cabinet ministers, scions, high-powered lobbyists. For this list, warming a seat in the establishment doesn't cut it. Nor does preserving the status quo. Nor, certainly, does exercising power for the mere sake of disruption. (Peddlers of conspiracy and disinformation could be thought of as influential; you will not find them in this ranking.)
Executive Director Daniel Bernhard, Chair of the Board Aritha van Herk, and Vice-Chair Raymonde Lavoie present at the CRTC Hearings regarding the CBC license renewal, January 18, 2021.
Google and Facebook received a growing share of the federal government's advertising budget after the Trudeau Liberals took power, as Ottawa quadrupled how much it spent each year on ads from the American web giants between 2015 and 2019.
Responding to the figures, New Democrat MP Charlie Angus said that, "at the very least," Ottawa should ensure sales tax is charged on advertisements purchased from Google and Facebook. – Alex Balllingall, The Star
Canada is ushering in some new blood too with François-Philippe Champagne replacing Navdeep Bains as minister of Innovation, Science and Economic Development (ISED), thanks to a recent cabinet shuffle by Prime Minister Justin Trudeau. As the new minister responsible for the telecom file, Champagne may bring a difference in tone and possibly direction.
We canvassed some Canadian telecom industry watchers we like about these developments. Here's a summary of what they expect on both sides of the border over the next few years. – Peter Nowak, TekSavvy blog
Netflix reported that its paid streaming subscribers rose to 203.7 million at the end of the fourth quarter, up 23% from a year ago.
The streamer said the new season of The Crown drew more than 100 million households in its first 28 days, exceeding the total for its prior seasons. 
The Midnight Sky, starring and directed by George Clooney was Netflix's biggest movie in the quarter with 72 million households watching in its first four weeks. The film Over the Moon attracted 43-million-member households and Netflix projected that We Can Be Heroes will reach 53 million households in its first four weeks. – Jon Lafayette, Broadcast + Cable