FYI
Media Beat: January 20, 2022
Jan 20, 2022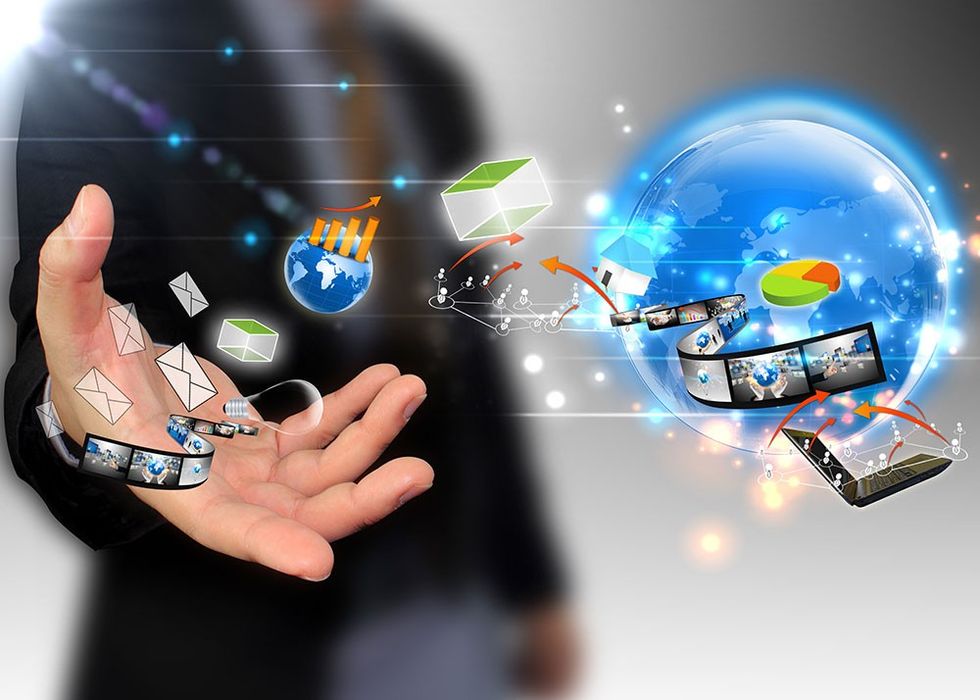 By David Farrell
Private equity funds are lining up for a shot at the cellphone business Rogers Communications Inc. RCI-B-T could be forced to sell to win Ottawa's approval of its Shaw Communications Inc. SJR-B-T takeover.
---
Before federal regulators kick off an auction – a decision on asset sales may come as early as March – the policy makers and politicians need to ask what problem they've solved if the two million customers on Shaw's wireless platform, which includes Freedom Mobile, end up in the hands of a purely financial player. – Andrew Willis, The Globe and Mail
Elon Musk's Starlink satellite internet service has been slowly making headway into rural Canada and earning a growing number of positive reviews from users (here and here), but it comes with a price and it has its drawbacks. According to CanSumer.ca, a significant unknown about the future of Starlink is how SpaceX will manage its network – specifically how they will balance the number of subscribers accepted and the overall capacity of the network.
From the same source: "They have not made any firm commitments regarding the use of data caps, speed throttling, network traffic shaping, cost increases and tier structures used by other ISPs to manage their networks and maximize profits.
"For example, when other ISPs such as Xplornet and Bell first offered their fixed wireless LTE services, the quality of the service was great and was passed quickly via word of mouth. After many switched over to the new service, the towers became oversubscribed and performance dropped considerably."
One of the most troubling aspects about the failure of our economy is our society's great income divide. In his new column for the Star, Magna founder Frank Stronach shares ideas on how to fix it.
Variety reported late last night that Space Entertainment Enterprise (S.E.E), the company co-producing Tom Cruise's upcoming space movie, plans to build a space station module that contains a sports and entertainment arena as well as a content studio by December 2024. (An artist's rendering is pictured above.)
Named SEE-1, the module is intended to host films, television, music and sports events as well as artists, producers and creatives who want to make content in the low orbit, micro-gravity environment. The facilities will enable development, production, recording, broadcasting and live streaming of content. – K.J. Yossman, Variety
Mobile, metaverse and bypassing Apple's App Store fees are key to the purchase. – Diana Bass, Bloomberg
This deal will make Microsoft the third-largest gaming company in the world by revenue, per their own press release, falling behind Tencent and Sony. Activision Blizzard is home to mega-franchises like "World of Warcraft," "Call of Duty" and "Candy Crush," while Microsoft Gaming produces Xbox consoles. Microsoft says it will include Activision Blizzard games in its cloud gaming subscription Game Pass, which recently reached 25 million subscribers. Meanwhile, Activision's games boast nearly 400 million monthly active users. – Amanda Silberling, TechCrunch
The fall in stock price is the largest since October 2008 - the same month Sony was forced to recall 100,000 laptop batteries due to fire hazards.
The Financial Times and Bloomberg spotted Sony's sudden stock plunge overnight and noted it had wiped around $20B from Sony's market value.
Microsoft's astonishing $68B price tag for Activision Blizzard was calculated based on a price of $95 per share - roughly 45 percent above Activision's stock price before the announcement. – Tom Phillips, Eurogamer
While sports broadcasting personalities such as Craig Kilborn, Keith Olbermann, Bill Simmons and Robin Roberts have made millions of dollars by leaning on their charisma and developing popular TV shows, radio programs and podcasts, seven-figure salaries haven't historically been handed out to breaking-news reporters.
But Charania, Wojnarowski and ESPN NFL reporter Adam Schefter are now the hottest commodities in sports journalism, and they're all due for big-time paydays. – Alex Sherman, CNBC
Here's what you need to know before Netflix's Q4 earnings report today. After a remarkable 2020 when people spent more time than ever at home and increasingly turned to streaming video for entertainment, 2021 hasn't been that exciting thanks to a post-pandemic breather. And the stock performance shows this, rising just 11% during the year, trailing the S&P 500's 27% gain.
 Management expects Netflix to add 8.5 million new subscribers in Q4. This would be the highest total of any quarter in 2021, and it would be on par with the fourth quarter of 2020. If the company can hit this target, it would be the second straight quarter of accelerating membership growth, and it would bring Netflix's customer count to 222 million.
Because Netflix operates primarily with a fixed-cost structure (since serving additional subscribers really doesn't cost the business anything), as it continues gaining more customers, profitability is poised to soar. As a result, look for the operating margin to show expansion as sales expand in 2022. 
Followers of Netflix know that the biggest bear case against the company is that it has been burning cash year in and year out. But things are about to change. The business expects to break even in terms of free cash flow for 2021. And starting in 2022, Netflix should start producing positive cash flows. This is what proponents of the stock have been waiting for, and it could mark the start of a new and (financially) improved Netflix. – Neil Patel, The Motley Fool
Culture secretary signals that the national broadcaster will have a new funding model from 2027 – The Week
One America News, the right-wing conspiracy channel favoured by former President Donald Trump, will be dropped later this year by DirecTV, a spokesperson for the television carrier said Friday evening.
The move will deal a significant blow to the fringe outlet.
Reuters, citing sworn testimony that an OAN accountant gave in 2020, reported last year that 90% of the channel's revenue came from subscriber fees paid by AT&T-owned platforms, including DirecTV. – Oliver Darcy & Brian Stelter, CNN
Startup Lingo 101
Venture backers made a record number of investments in Southeastern Asian startups in 2021. But have unicorns, freemiums, and MVP got you confused?
Nicole Sy and Saritha Rai offer this 101 to boost your startup lingo and comprehension of the latest VC game.