FYI
Media Beat: February 08, 2019
Feb 08, 2019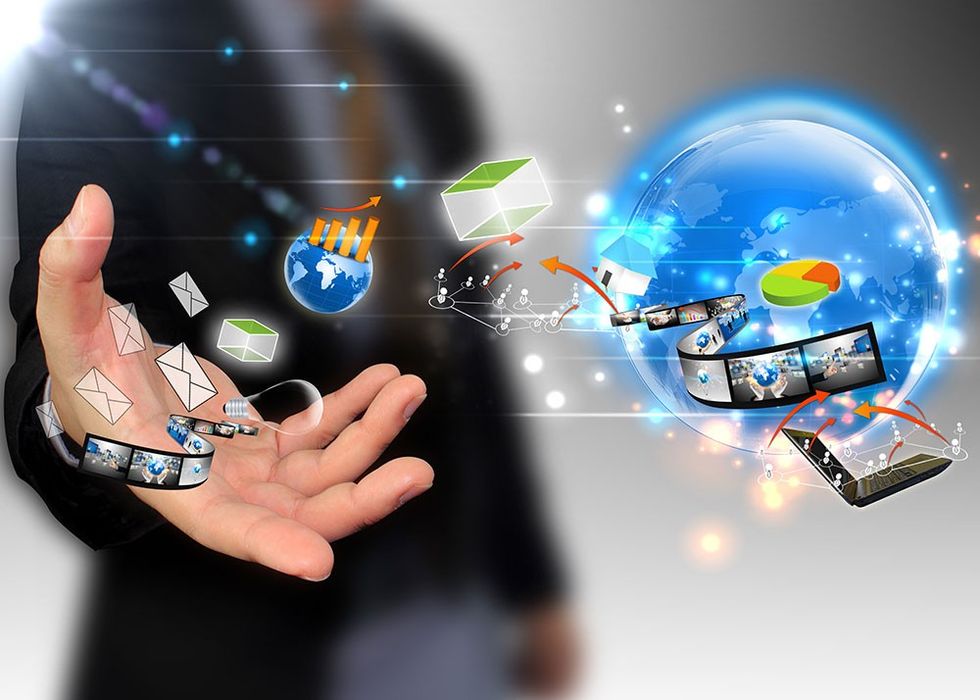 By David Farrell
Stingray Group Inc. says revenues and adjusted profits doubled in its third quarter following the acquisition of Newfoundland Capital Corporation Inc.
---
The Montreal-based company, which provides advertising-free music service, says net revenues were $70.8 million while recurring broadcasting and commercial music revenues increased 16 percent to $33.4 million from $28.8 million a year earlier. – The Canadian Press
Winning recipient's travel, accommodation, and CMW registration will be covered so they can receive this award in person.
Anyone also working in the industry can nominate any worthy broadcaster so long as they meet the following criteria.
Candidate must be under the age of 30 as of April 19.

Must work in the programming department: On-Air, Programming, Promotion, Production or Creative

Must be nominated by another individual working in the radio industry

Must be Canadian Citizen or Landed ImmigrantMust have made a significant, documented contribution to the community they serve, the radio industry or their craft
For 36 years, he was a friendly companion to Blue Jays fans from coast to coast. Every game, he opened the Blue Jays radio broadcast with a simple greeting; "Hello friends, this is Jerry Howarth". That phrase perfectly encapsulates the warm demure of a Blue Jays broadcasting legend.
It's been one year since Jerry Howarth hung up his headphones and retired as the radio play-by-play voice for the Toronto Blue Jays. No longer behind the mic 162 times a year, he still has plenty of stories to tell, woven into his new book, "Hello, Friends! Stories from My Life and Blue Jays Baseball". – Ian Hunter, Blue Jays Nation
A graduate of the U of Toronto and Syracuse U, Williams has been ranked as one of Canada's 100 most powerful women. She starts her new role on May 1. – CBC News
The reason was not a resurgence in print. In fact, print ad revenues dropped 6.5 percent from 2017 to 2018, and total print subscription revenues were up only 3.4 percent for the year.
But the company's digital business is thriving.
The NY Times announced Q4 2018 earnings that beat expectations, sending the company's stock up more than 12 percent.
The Times said it booked $709 million in digital revenue in 2018, bolstered primarily by 17.7 percent growth in digital subscription revenue for the year. The company added 265,000 digital subscribers during the quarter, for a total of 3.4 million total digital subscribers, up 27 percent from the end of 2017. It's well on its way to reaching its goal of $800 million in digital revenue by 2020 and 10 million digital subscribers by 2025. – Matt Rosoff, CNBC
Any Western country allowing Huawei Technologies Co. or other Chinese equipment to be used in critical infrastructure projects will face the risk of U.S. countermeasures, the U.S. envoy to the European Union said.
The warning adds to signs that U.S. President Donald Trump's administration is pushing for a blanket ban on Chinese companies from new 5G wireless networks, autonomous vehicles, and other lucrative contracts in the technology sector throughout Europe, North America and other American allies. It comes as the EU weighs the introduction of a new sanctions regime against companies or countries involved in cyber-espionage and intellectual property theft. – Nikos Chrysoloras and Richard Bravo, Bloomberg News
Nothing I might write here could tell the National Enquirer story as eloquently as their own words below.
These communications cement AMI's long-earned reputation for weaponizing journalistic privileges, hiding behind important protections, and ignoring the tenets and purpose of true journalism. Of course, I don't want personal photos published, but I also won't participate in their well-known practice of blackmail, political favors, political attacks, and corruption. I prefer to stand up, roll this log over, and see what crawls out. – Jeff Bezos, Medium
Companies, like Air Canada, Hollister, and Expedia, are recording every tap and swipe you make on their iPhone apps. In most cases, you won't even realize it. And they don't need to ask for permission. – Zack Whittaker, Tech Crunch