FYI
Media Beat: April 08, 2021
Dahlia Kurtz lands plumb job at SiriusXM
Apr 08, 2021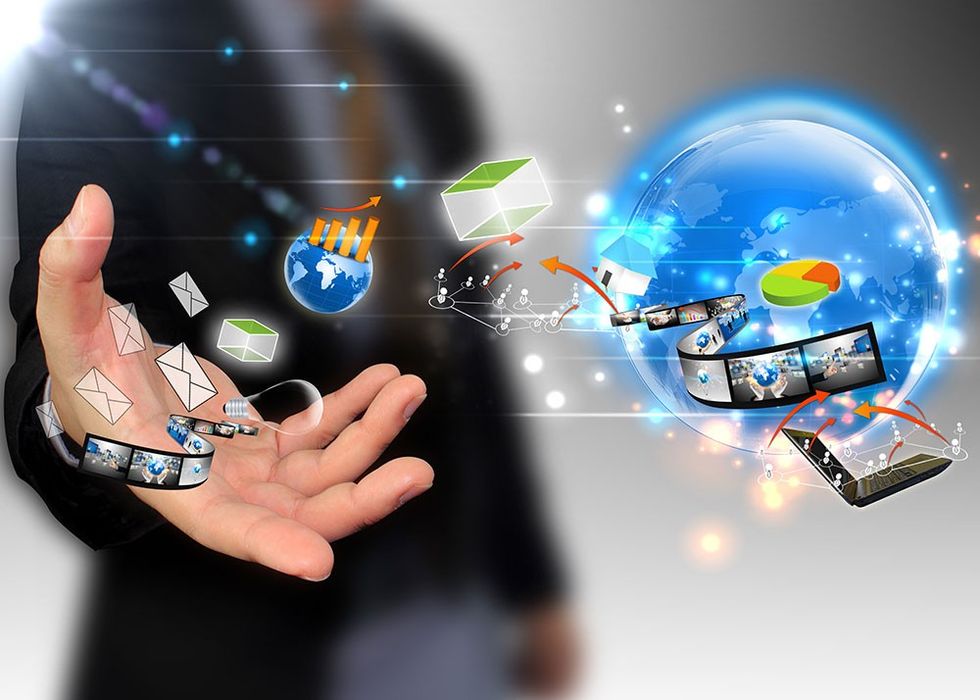 By David Farrell
Dahlia Kurtz lands plumb job at SiriusXM
Dahlia Kurtz got her start in radio, broadcasting while submerged in 38,000 litres of water to raise money for Sick Kids. For 48 hours. She's reemerged from the Bell Media downsizing as host of SiriusXM Canada's new morning show.
---
The award-winning show host launched her career in 2013 and earned growing success at CJOB, CJAD and finally at CFRA, before moving to satellite radio.
Good Mornings with Dahlia Kurtz airs weekdays, from 7:00 to 8:00 a.m. Eastern, on SiriusXM Canada, Channel 167, effective Monday, April 12. SiriusXM has 3.2M subscribers in Canada and more than 31 million across North America.
After more than two decades of operating under the name of The Jim Pattison Broadcast Group, JPBG the company will be reorganizing under the new name of Pattison Media Ltd. effective May 1st. To mark the occasion, Pattison Media has launched its initial media campaign, 'AMPLIFY Canada' in support of local business.
"We are excited to announce that our company is taking the next step in progressing from a broadcast company into a multi-platform media organization," Pattison Media", President Rod Schween, stated.
"As part of the rebranding, we are pleased to announce a $16 million campaign to support local business in Canada, highlighting its importance in our communities, the Canadian economy, and the future of our organization." Schween continued. "I was fortunate to grow up in a local small business and without that experience, I doubt I would have the opportunities that I have been so fortunate to have experienced over my career. Local business is the cornerstone of the Canadian economy and the heartbeat of our country. We are very excited to give back to the organizations, the people, and the businesses that make our communities and country, the great place it is to live."
The campaign is a 12-month initiative, launching on all Pattison Media platforms on Canada Day, July 1st and highlight stories from local businesses, community groups, and individuals who have amplified the communities the company serves in BC, Alberta, Saskatchewan and Manitoba. – Pattison Media
With travel restrictions and safety measures in place during the Covid-19–19 pandemic, broadcast crews in hockey, baseball and basketball are calling road games remotely. For example, Joe Bowen and Jim Ralph, the veteran radio voices of the Toronto Maple Leafs, are in the booth at Scotiabank Arena, as always, when the Leafs play at home, but sit beside one another in the Sportsnet TV studio during road matches, describing the action off TV monitors. That, alone, is an incredible challenge… for reasons that are quite obvious. Dan Shulman and Buck Martinez have the added inconvenience of broadcasting the only Canadian–based team in Major League Baseball with the Canada–U.S.A. border closed to non-essential travel. Dan lives here in Toronto; Buck, in Florida. Other than having one of the two leave his family for six months and live in the opposite country, there's no way for them to sit alongside one another. As such, while the Blue Jays have opened their 2021 schedule with games in New York and Arlington, Texas, Shulman has been by himself in the Sportsnet studio; Martinez at home in Florida; calling the games together off monitors 2,190 kilometers apart. And, astonishingly, making it sound no different than if they were situated next to one another, as before Covid-19–19, at Yankee Stadium and Globe Life Field. – Howard Berger, Between the Posts
The Arts North Digital Studio will open in a few weeks to local artists and cultural groups needing access to digital production equipment in the BC community. – CBC News
Despite the neglect, the belt-tightening, and the furniture burning, broadcast radio has an enviable technical foundation.  And it is still the most listened to of all audio platforms.
But in order to compete in this expanding audio arena, broadcasters must realign their strategic goals, the products and experiences they deliver, and the way radio is sold and marketed if the medium is to remain viable.
The bar's been raised.  What is it that radio can own?  What matters to consumers in 2021 as they seek out audio information and entertainment, whether they elect to pay for it or not?
A story in Bloomberg by Lucas Shaw – "A Radio Giant Renames Itself To Chase Podcast Listeners" – tracks the Entercom-Audacy name change, chronicling advertiser shifts away from radio and toward on-demand content. – Fred Jacobs, Hypebot
This month, allegations of a toxic culture have oozed forth from the world of commercial radio in New Zealand, in part thanks to an anonymous Instagram account set up initially to encourage people to share their stories from the New Zealand music industry.
Two examples cited:
– A DJ holds a "Kiss my arse for a backstage pass" contest at The Edge's Summer Jam concert where he drops his trousers and asks a woman to kiss his backside in front of over 10,000 people gathered at Westpac Trust Park.
– During a breakfast radio competition based around unusual ways to wake someone up, Channel Z broadcasts audio of a male competitor allegedly attempting to wake up his female flatmate in her bedroom by inserting her vibrator inside her as she sleeps. – Alex Casey, The Spinoff