FYI
Maple Music Plays A Big Role In CD Baby's Growth
The online music-services company celebrates its 20th anniversary this year and Canada's share in its overall growth is reflected in bigger paydays for an eclectic band of homegrown acts.
Apr 02, 2018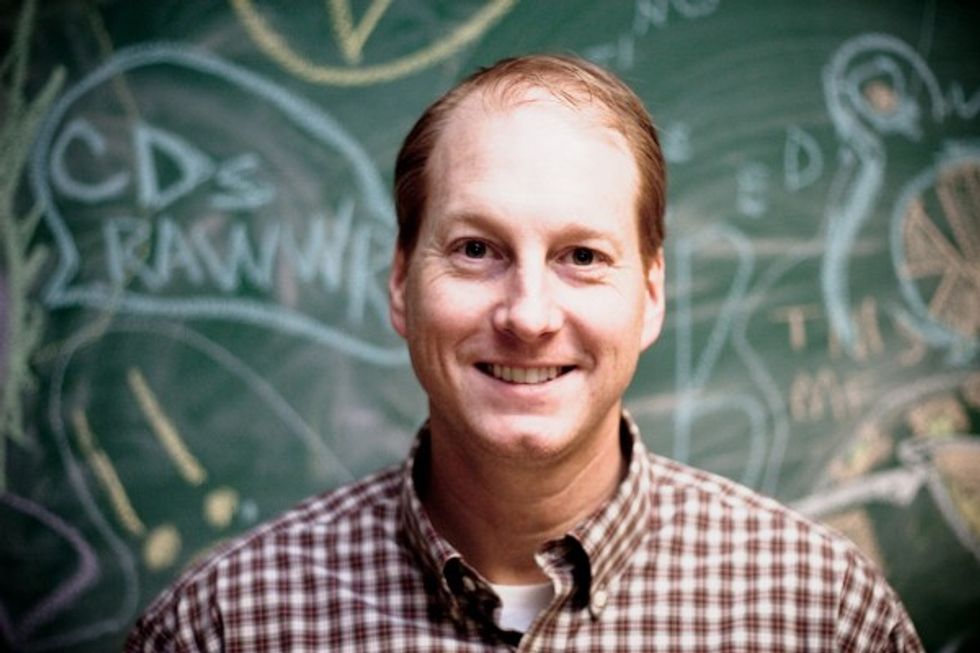 By Nick Krewen
Twenty years after it launched as an online music retailer for independent musicians, CD Baby remains stronger than ever, paying $80M (all figures U.S.) to artists in 2017 last year alone.
---
And it's no surprise that company CEO Tracy Maddux says Canada plays a sizeable role in the success of the Portland, Oregon-based venture, which has paid out more than $600M to indie artists worldwide since its inception 20 years ago, in 1998.
"Canada is our second or third largest country by users - somewhere between 40,000-50,000 active artists," Maddux shared in a recent interview with FYIMusicNews.
No, the surprise comes when Brian Buchanan, singer, fiddler and guitarist with Toronto-based Celtic rockers Enter The Haggis, is informed that his group is one of the platform's all-time Top 12 selling Canadian acts.
"While our relationship with CD Baby has been great, I'm definitely surprised to hear that we're one of their top Canadian artists," Buchanan wrote in an e-mail follow-up shortly after a phoner with FYIMusicNews.
Walk Off The Earth is Canada's top seller, with Enter The Haggis (over $100K US in sales),  Jane Siberry, A Tribe Called Red,  Delhi 2 Dublin, Colm Wilkinson  and Aselin Debison – along with such lesser-known names as Dry County, Kelly Mooney, Unleash the Archers, Striker and The Fretless – rounding out the list from a country that CD Baby CEO Maddux says accounts for "five to 10 % of all our artists and earnings. He estimates his company has paid out between $30 and $60-million to Canadian acts over  20 years."
At first, Buchanan is at a loss to explain his group's CD Baby popularity, but then he realizes it involves more than just music sales.
"I did a little digging and realized why: I'd forgotten that for a few years we had used a CD Baby credit card swiper for our live merch sales," Buchanan explains. "That was HUGE for us, and they were way ahead of the curve on that - getting a real VISA swiper through a bank or something was cost-prohibitive, and CD Baby made it easy. So THAT had a major impact on our career when we were touring festivals and supporting ourselves through live CD and merch sales."
Of course, CD Baby has evolved substantially with the music industry since indie musician Derek Sivers founded the service in Woodstock, NY. The company started by selling CDs and, in 2004, becoming an online distributor. Since then it has expanded into manufacturing, merchandising, streaming, licensing, publishing administration, trending and analytics and – in conjunction with SoundExchange – performance royalties. In 2011, CD Baby extended its services beyond North America.
 "I'm super-positive about it," says Maddux, who has been with the company seven-and-a-half years. "A trend that is powering the music industry and our business right now is the growth in the streaming-user base. Millions of people all over the world are choosing to consume music via renting versus buying, and that's powering overall growth in the music industry for the first time in a long time.
"The first thing that streaming unlocks, in addition to a more global audience, is an ability to discover from a user's perspective, a way to create great opportunities for the independent artists that we support. Plus, I can tell you from what we're experiencing in the Latin world that there's a ton of opportunity outside the U.S."
Although Maddux admits that artist "cheques got pretty small" when consumers stopped buying CDs – the ratio in 2017 of CD Baby sales was 80% digital, 20% physical, with Maddux forecasting an 85%/15% split for 2018 – he says the streaming world is beginning to yield sizeable dividends.
"There's so much consumption in streaming now that the cheques are starting to get bigger. "There are 150 million paying subscribers in the streaming ecosystem today offsetting what's been lost in disc and vinyl sales over the last 15 to 20 years. This means the pie is getting bigger and the slices are bigger too.  Our artists are earning more for the first time. Streaming rates could always be higher, and that's our role as an aggregator – to push those rates up and make sure that all monetization is being collected."
With CD Baby allowing artists to keep 85% of their income, Enter The Haggis' Brian Buchanan says the company's true impact has been crucial in helping the band not only survive but flourish.
"Like so many online tools, they helped make it a lot easier to be an independent band," Buchanan tells FYIMusicNews. "They took the place of what a lot of record labels use to do – distribution, getting us into brick-and-mortar stores, getting us into Amazon. They just made it easier for us to control our destiny instead of being dependent on somebody else who would come and stick their hand into your pocket."