FYI
Lido Pimienta Puts Focus on Wayuu People in Need
Colombian-Canadian singer, songwriter and musician Lido Pimienta launched her new Miss Colombia album last month with a Pitchfork Instagram Live performance which helped to raise money, vi
May 15, 2020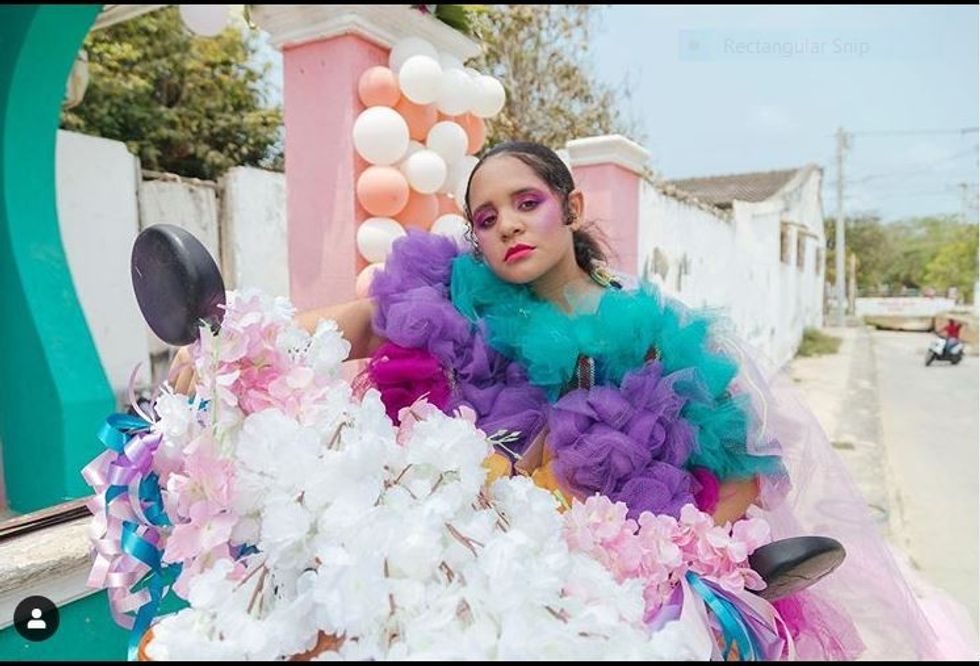 By External Source
Colombian-Canadian singer, songwriter and musician Lido Pimienta launched her new Miss Colombia album last month with a Pitchfork Instagram Live performance which helped to raise money, via a GoFundMe campaign, for Wayuu families in Colombia at risk of the Covid virus.
---
The Wayuu are an Indigenous American ethnic group of the Guajira Peninsula in the northernmost part of Colombia and northwest Venezuela.
Their main source of work — from street vending to craft sales — earns the average family 3,000 to 5,000 pesos (about $1 to $1.75 CAD) a day, according to the GoFundMe page. That work essentially came to a halt due to quarantine orders.
"People who live on what they earn on a daily basis are exposed to starvation and are defenseless against the pandemic," the web page reads.
Since Pimienta focused her fundraising efforts on community organization Fuerza de Mujeres Wayuu (Force of Wayuu Women), the fund has collected $3,870 (USD) of its $10,000 (USD) goal from 67 people in less than six weeks. – Steve McLean's feature continues on the Samaritanmag website here.