FYI
La Force: Ready To Run
The newest member of Broken Social Scene, Ariel Engle has launched a solo project. This single tackles the timely issue of refugees in an understated and gently beguiling fashion.
Jul 16, 2018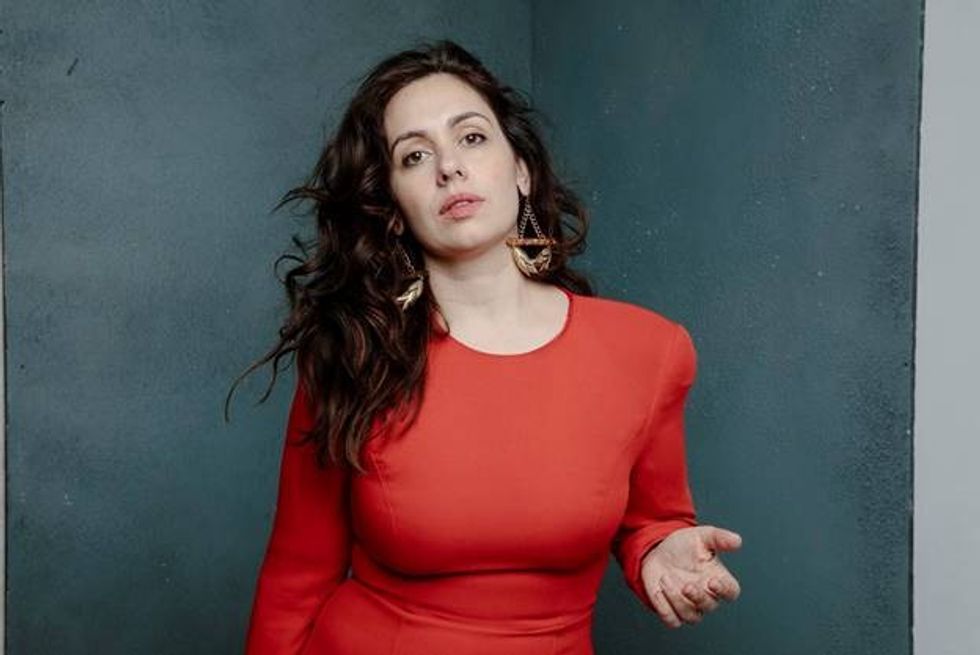 By Kerry Doole
La Force - "Ready To Run" (Arts & Crafts): This is the solo project of Ariel Engle, a Montreal-based singer/songwriter who has gained attention as the newest member of the ever-revolving Broken Social scene crew (she is featured as lead vocalist on some tracks of last year's album Hug Of Thunder). Engle also impressed in AroarA, a duo with husband Andrew Whiteman (BSS/Apostle of Hustle) that merited more success.
---
She releases her self-titled debut album on Sept. 7, and it features contributions from members of BSS, Apostle of Hustle, Suuns, and The Barr Brothers, with production from Charles Spearin (BSS/Do Make Say Think), Warren Spicer ( Plants & Animals), and Nyles Spencer.
"Ready To Run" is the third track to be released ahead of the album. It tackles a timely issue, with Engle explaining in a label press release that "This is a song about the refugee crisis and the politicians who claim moral superiority while doing nothing to help their fellow humans. The crisis is biblical in scope, and yet even self-avowed Christian politicians are not moved by compassion. What does it take?"
La Force addresses the topic with understated yet gently insinuating vocals, aided by propulsive keyboards and percussion.  At just 2.28 in length, it doesn't run for long, but it shines nonetheless. There is no denying that Engle sounds rather Feist-like here and, by coincidence, she is the support act on four Feist shows in Europe in September, followed by her own North American club shows
Links
Publicity: Take Aim Media  kim@takeaimmedia.com