FYI
Ken Tobias's Second Brush With Fame
Saint John, N.B. native Ken Tobias learned early in life that it's never too late to change gears when you feel a pull to another creative medium.
Jun 21, 2021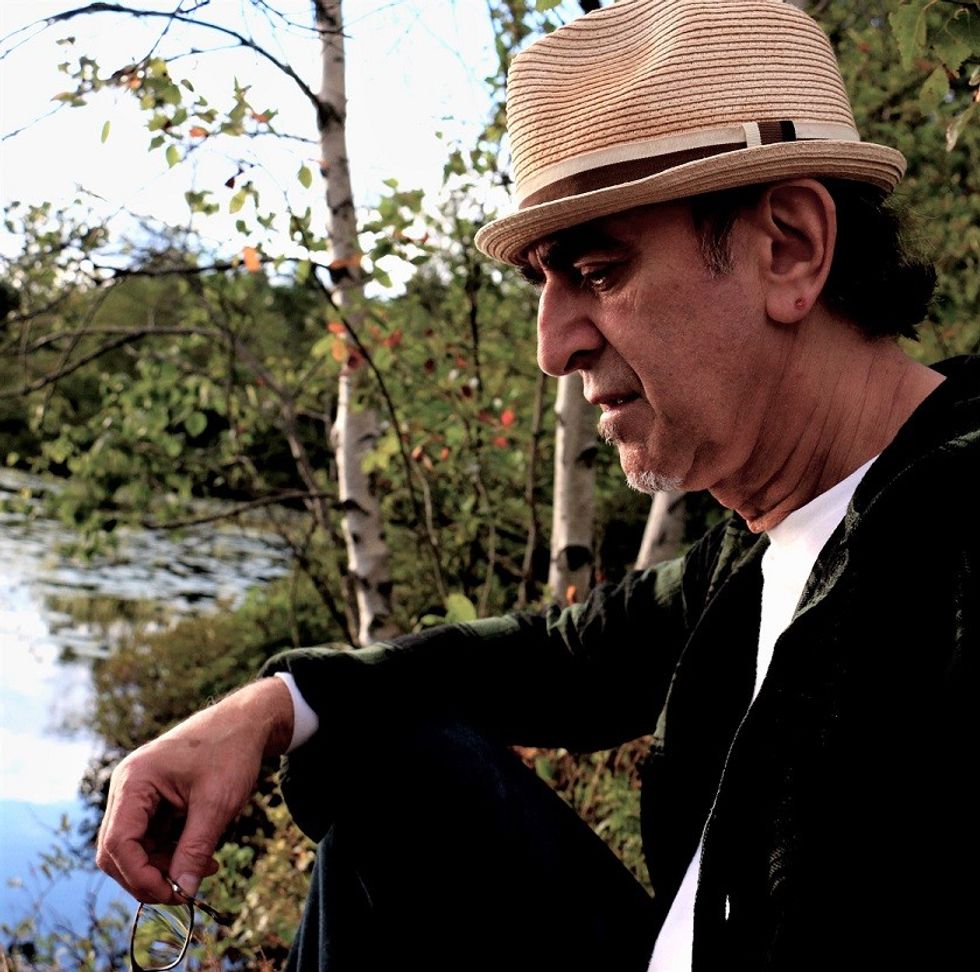 By Ken Kelley
Saint John, N.B. native Ken Tobias learned early in life that it's never too late to change gears when you feel a pull to another creative medium.
---
The singer-songwriter first rose to national prominence in the '60s, performing as a cast member on the Canadian television series Singalong Jubilee alongside fellow Maritimer Anne Murray. From there, his star only continued to rise higher: Bill Medley of the Righteous Brothers produced his first single, You're Not Even Going to the Fair, while Montreal's The Bells took his song Stay Awhile all the way to the No. 7 spot on the Billboard Charts in 1971.
Tobias would go onto release a flurry of albums throughout the '70s and '80s, and is still making music today. While he largely abstains from the concert stage, he has continued writing and releasing new material as inspiration strikes him. Meanwhile, some of his catalogue tracks, including I Just Want To Make Music, Dream #2, Find Me High, Every Bit of Love and, of course, Stay Awhile still earn the songwriter a modest sum each quarter.
"The income from my catalogue isn't enough to live on, but it serves as a nice complement," Tobias tells FYI.
And while music will remain forever close to his heart, he's just as likely to be found with a paint brush in his hand these days.
Although it's only been the last decade or so that Tobias' knack for painting has picked up serious attention from the public, he insists his love of colours and palettes dates back more than four decades. His works encompass a broad scope of subjects, from still-life and portraits to nature scenes and outerspace.
"Art was always something that was on the back burner," Tobias says. "It was always my alternative to music. One of my teachers always said that if I ever arrived at a point where I wasn't focusing on music that I should go to another discipline and the rest will seem fresh when you return to it. And that's proven to be true."
Not only has picking up the paint brush proven to be mentally therapeutic for the singer-songwriter, he's discovered spiritual qualities there within that have helped him transcend his immediate surroundings.
"When I play music, I'm in one physical place whereas when I paint, there have been times when I've been painting a water lily or a landscape and I go to that place in my mind. A lot of times, I can just disappear completely into the moment. I've discovered there are certain soothing qualities to painting and when I'm in the midst of it, the entire process can be incredibly meditative," he says.
In the past, Tobias admits feeling frazzled, even emotional, over how one wrong stroke could potentially ruin a piece of work. But as he's grown more comfortable behind the canvas over the years, the confidence in his abilities has grown in tandem with finding his voice.
"I don't necessarily worry about the little things anymore because I've become more adept at planning things out. But also, I've gained a better understanding of technique. At one time, I didn't put much thought into it, I let the art lead me. But I undertook personal study in addition to studying the works of others, and that has proven to be a great benefit because I feel as though most artists do learn best from somebody else. As a result, I've gained confidence in being able to have techniques of how to do my work."
With more than 275 of his works sold to date, the bulk of which have been private sales, Tobias' profile was given a bit of a boost approximately five years ago when True North Gallery owner Geoff Kulawick asked to hang a number of pieces in his gallery in Waterdown, Ont. And it must be said that Tobias is in good company at True North, hanging alongside the likes of Bob Dylan, Patti Smith, Paul McCartney, Joni Mitchell and others.
"You can see the different styles Ken uses in his work, but the work remains very uniquely his. We are proud to have his work hanging in the gallery," Kulawick said in 2016.
If you're interested in seeing a selection of Tobias' work, he presently has a collection of both sold and available paintings on display on Facebook.