FYI
From Juneau To Junos: Part 1 In A Series Of Three
This part of a series revisits the colourful history of the Juno Awards over the years, researched and compiled by noted author and music industry documentarian Martin Melhuish. There is ample humour in the history, surprising facts, and a few skirmishes that have occurred over the past 50 years.
May 26, 2021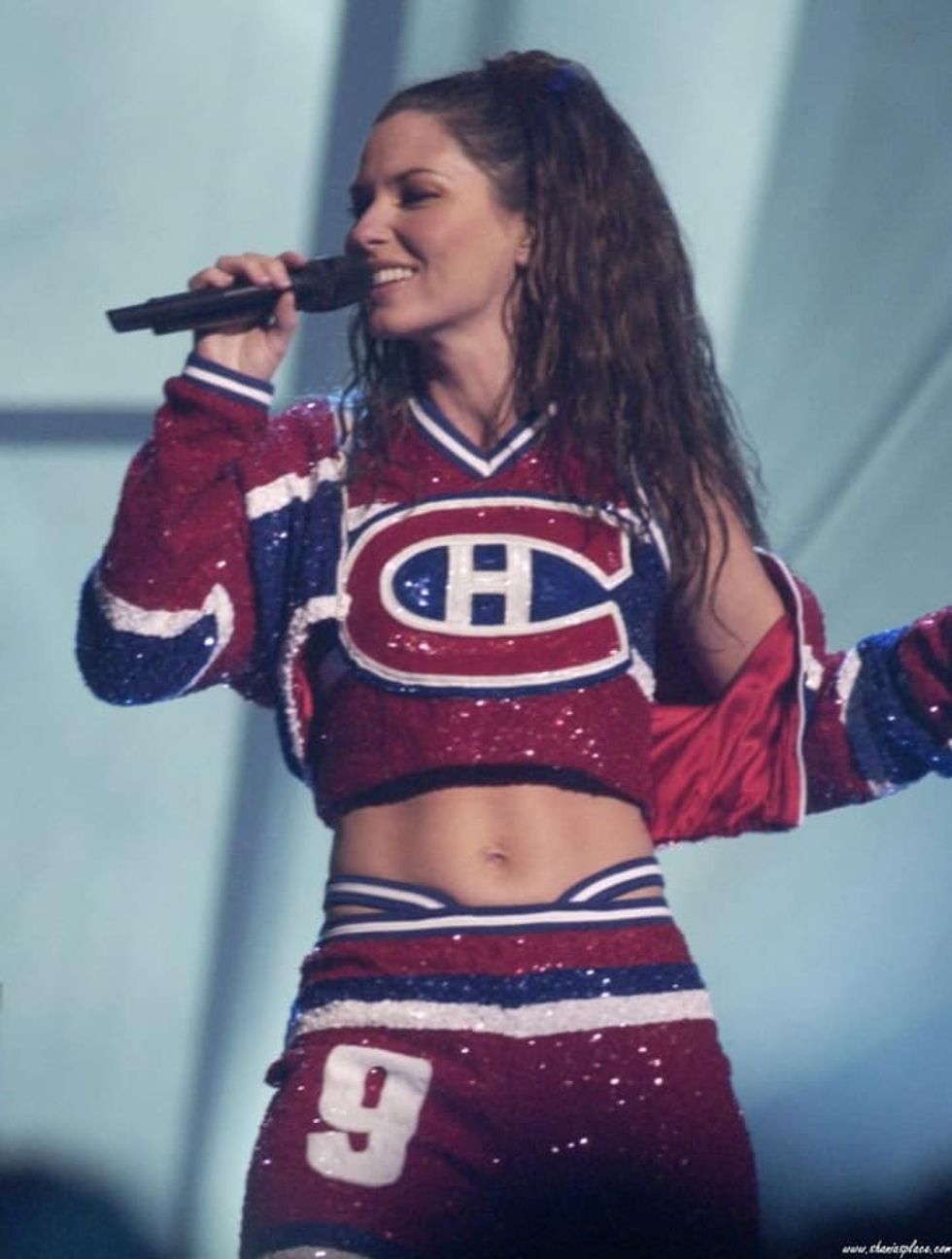 By Martin Melhuish
This is the first of 3 parts revisiting the colourful history of Juno Awards over the years, researched and compiled by noted author and music industry documentarian Martin Melhuish.
---
"My cup runneth over," a bemused Leonard Cohen exclaimed as he accepted his Male Vocalist Juno at the 1993 Awards ceremony at Toronto's O'Keefe Centre (Meridian Hall) hosted by fellow Montrealer Celine Dion. "It's only in a country like this that I could get the Male Vocalist of the Year award… it was in 1972, after a concert I gave at the Isle of Wight, a journalist with the New Musical Express wrote: 'Leonard Cohen is a boring old drone and should get the 'F' back to Canada where he belongs.' Well, I did and I do and I thank you."
For 50 years now, the Canadian recording industry has been getting the 'F' back home, coming together annually to celebrate the previous year's musical accomplishments, commune with the fans and give some love to their home and native land, its beauty and diversity.
In 2017, Sarah McLachlan was inducted into the Canadian Music Hall of Fame during the Junos held at the Canadian Tire Centre in Kanata (Ottawa) co-hosted by Bryan Adams and Russell Peters and she made her sentiments clear on the subject of diversity during her acceptance speech. "[Canada is a country] where the rights of girls and women are respected, where people of all ethnicities, genders and sexual identities can stand together as one, where diversity is cherished, where the arts are revered, where people being polite is still an important thing." she said. "We Canadians, we're far from perfect, but we have a lot to offer the world and we have to continue to set the bar high."
At the 30th annual Juno Awards at Copps Coliseum in Hamilton, Nelly Furtado had a coming out party picking up four of five awards for which she had been nominated. As it was the 15th anniversary of the inclusion of urban music categories at the Junos, an Urban Music Tribute had been mounted featuring a stellar cast that included jacksoul (Haydain Neale), Jully Black, Choclair, Deborah Cox, Dream Warriors, Ghetto Concept, Maestro Fresh Wes, Michie Mee, Kardinal Offishall, Snow and Rascalz, whose refusal to accept their Best Rap Recording Juno at the 1998 awards when they heard that the presentation would not be part of the televised show, brought subsequent change to the treatment of that category and others.
As Furtado was presented with the Best New Solo Artist Juno by Heritage Minister Sheila Copps, she noted: "The first thing that came across my mind just now as I was watching the Urban Tribute is that Canada is indeed a multicultural country, and that's what this [award] represents… that's what it represents for me anyway."
Memorably, as k.d. lang was inducted into the Canadian Music Hall of Fame at the 2013 Junos at the Brandt Centre in Regina, she quipped: "… the fact that I'm standing here receiving this award says more about Canada that it does about me because only in Canada could as big a freak as k.d. lang be receiving this award… It is okay to be you; it is okay to let your freak flag fly and to embrace the quirkmeister that is in all of us."
There's nothing more Canadian than hockey and, over the years, the awards show has had more than its share of off-the-cuff references to the sport which has for many years been part of the festivities during the week in the form of the Juno Cup celebrity hockey game.
At the 32
nd
annual Juno Awards in 2003 at the Corel Centre in Ottawa, host Shania Twain wore six custom-designed outfits featuring the logos of the six Canadian hockey teams during the course of the evening. At the 18
th
annual Juno Awards show at the O'Keefe Centre in Toronto, emotions ran high when k.d. lang performed Crying, her hit duet with the late Roy Orbison, and accepted the Female Vocalist award: "Roy [Orbison] deserves a piece of this too," said a tearful lang. And when the tears wouldn't stop: "I feel like Wayne Gretzky when he got traded." At the 11
th
annual Junos at Toronto's O'Keefe Centre, Joni Mitchell, on being inducted into the Hall of Fame by Prime Minister Pierre Trudeau, joked when handed the award: "Well, the Hall of Fame… makes me feel like Boom Boom Geoffrion."
This year, as the Junos celebrate Canada's rich and diverse music history, the 50th Anniversary awards will originate from several iconic musical landmarks from across the country. Six award presentations will be featured along with Jann Arden's induction into the Canadian Music Hall of Fame, performances and special appearances by Canada's hottest artist, including Justin Bieber, a rare performance by The Tragically Hip featuring Feist, and Jann Arden. The awards will be broadcast nationally on CBC TV, CBC Gem, CBC Radio One, CBC Music and globally on CBCMusic.ca/JUNOS on Sunday, June 6 at 8:00 pm ET/5:00 pm PT.
"Isn't this swell? A real lollapalooza! A real humdinger of a party, and free eats to boot!"
That, for Babe Bennett, the alter ego of Cathy Jones of CBC-TV's This Hour Has 22 Minutes, is the Juno Awards experience in a thimble.
The 1995 show, for which Jones was co-host, heralded a new era for the Junos as the festivities ventured forth for the first time from their traditional theatre or convention centre setting in Toronto to the cavernous space of Copps Coliseum in Hamilton, Ontario with 6000 enthusiastic fans in attendance. The atmosphere was electric; it was, after all, the Canadian music industry's night to howl.
"The Juno Awards are really our New Year's Eve," is how broadcast/mixed media consultant Dave Charles, a former president of the Canadian Academy of Recording Arts & Sciences (CARAS), once characterized Canada's annual celebration of musical excellence which that year was in its 24th year. "It's a chance for all of us, who see each other two or three times a year, to get together. We wave our heavy jewelry, we laugh, we drink, we have fun, we compare notes, we do business, we lie to each other and then we go away for another year."
As cynical the observer, as starry-eyed the first time Juno nominee – there are more than 100 of those this year – the compelling nature of these annual proceedings is undeniable. From the moment the fuse is first lit with the announcement of the nominees, to the ultimate bang, pop or fizzle of the gala award show broadcast, it is the one evening in the year when Canadian music comes home to take some well-earned bows from peers and fans alike.
This year, The Weeknd leads the nominations with six followed by Jesse Reyez, JP Saxe and Justin Bieber with five and Lennon Stella and Celine Dion with three. For Dion, it has been 34 years since her first Juno nomination as Most Promising Female Vocalist in 1987. It would be four years until she won her first Junos as Female Vocalist and Album of the Year for Unison.
Bruce Cockburn was named Folksinger of the Year in 1971 and, remarkably, a half century later is nominated in the category of Instrumental Album of the Year for Crowing Ignites at this year's awards. Neil Young and Crazy Horse are nominated this year in the Rock Album category, 46 years after Young was first nominated for an award back in 1975 as Composer of the Year. It has been 36 years since David Foster was first nominated for Junos in 1985 as Composer of the Year and Producer of the Year for Chicago 17 by Chicago, winning the first of his 7 Junos for the latter. This year he is nominated in the category of Instrumental Album of the Year (Eleven Words).
1971 was a pivotal year in the history of the Canadian recording industry. The first annual Juno Awards were presented and the Canadian Content (CanCon) legislation that committed Canadian AM radio stations to devote at least 30 percent of their playlists to Canadian artists and their music was introduced (January 18). The notion at the time was that if something were not done to stem the domination of foreign repertoire on Canadian radio airwaves, the domestic record industry would shrivel up and die from lack of exposure of homegrown music and artists.
It is no surprise then that for the Canadian recording industry, Pierre Juneau, the chairman of the CRTC, formerly the Canadian Radio and Television Commission, known today as the Canadian Radio-television and Telecommunications Commission, the government agency instrumental in the introduction of the so-called CanCon regulations, should be held in high esteem and that his name should be adopted to identify the awards presented annually for musical excellence in Canada.
At those first Juno Awards held at St. Lawrence Hall in Toronto in 1971, Juneau was honoured as Music Industry Man of the Year. In 1989, with the benefit of retrospect and tangible evidence of a booming Canadian recording industry, Juneau was presented with the first Lifetime Achievement Award at the annual awards show by Peter Steinmetz, the president of the Canadian Academy of Recording Arts & Sciences (CARAS), the industry organization which oversees the yearly gala.
"When countries are young and their structure is still unformed, one person can, and often does, have an astounding influence over matters of public policy," Steinmetz told the gathering in Toronto. "In Canada, we always believe that one of the most important of those public pursuits is our culture, the music words and images we give each other. There is without a doubt no Canadian who has had as pervasive an influence on how we see ourselves than Pierre Juneau. As the first chairman of the CRTC, Juneau was on hand for a media revolution. Over the previous decade, Canada had been forced to move quickly into the new information age. Canada had opened up, and Juneau was faced with the task of preserving a Canadian identity in a world whose borders were disappearing. He left his mark on policy almost immediately. Canadian radio and television stations are 80 percent owned by Canadians because Juneau's CRTC made it that way. And when the CRTC decided in 1970 that 30 percent of recorded music on radio must be Canadian, a Canadian recording industry was born almost overnight. The fact that tonight's awards are named after him is recognition of that one bold controversial decision."
In 1979, Prime Minister Trudeau was on hand at the 9th annual Juno Awards at Toronto's Harbour Castle Hotel to induct Nova Scotia-born country music legend Hank Snow into the Canadian Music Hall of Fame. As part of his ex-tempore remarks at the time, many of which still have relevance today, he noted: "We're living in an industrial age, an industrial society and thanks to technology, music can reach out and touch many people in our country and all countries across the world... The cultural activities are the ones in which Canadians engage themselves the most of any other activity. The cultural industries are bigger than steel in Canada. They are bigger than pulp and paper – some six billion dollars a year. It's a big industry, and we have to remember that, we the audiences, we the outsiders, we the government, we the onlooker.
"But if an artist creates and performs for himself or herself, he is also up against industrial competition in Hollywood, in New York, in Europe and other parts of the world and that's why it's not possible for any country to be without a cultural policy anymore than it is to be without an industrial policy. I like to think that the people of Canada, those who listen and hear you and often adore you, those who buy your records, watch your programs, go to your shows, I like to think that they're aware of that and that the people they elect are aware of that too.
"As we gather together on this festive occasion, I can assure you that we are very often reminded of that. We realize that the performers are more than the contributors to an industry which is big business. We realize that they also express first, their own soul, their own feelings, their own interior strength, but they also sing the song of Canada. They sing from the heart of Canada. They sing of the feelings of Canada and for this reason they deserve our support. It wasn't always this way. I hope it will become increasingly so and that government, at all levels, federal, provincial and municipal will take this industrial reality into account."
For Buffy Sainte-Marie, who was inducted into the Canadian Music Hall of Fame in 1995, that occasion provided an opportunity to echo Trudeau's sentiments, as she acknowledged the fans' contributions, and to remind Canadians of the diversity and uniqueness of their culture. "When the hits calm down a little, some of us escape into the dark beyond these spotlights and we discover the rest of Canada. There are music lovers in all these places and the people there need and appreciate all the kinds of music that we are honouring here tonight. I know, because when it come to the map of Canada, I have read a lot of small print.
"The recording industry really is about more than making money and getting famous. It's also about the people in these remote communities and the music they love and produce."
And what about aspiring young singers and musicians slogging it out in the bars and seedy clubs across the country who have yet to prove they have the right stuff to make the grade? Ne'er do well rocker, Wind (aka Rich Thorney of CBC-TV's This Hour Has 22 Minutes) crashed the 1995 Junos at Copps Coliseum in Hamilton and gave an aspirant's eye-view of the proceedings. "I want to send a message to all the people who kindly pulled me aside over the years and said, 'Wind, man, you suck!'
"Well, I made it man! My second biggest dream of standing backstage at the Junos and eating free cheese with the elite of Canadian rock has come true!"
But perhaps the comments made by Andrea Martin [to Joe Flaherty] while hosting the 1984 Juno Awards at the Automotive Building at Exhibition Place in Toronto put the annual gala into some perspective. "You see, Joe, these people don't care about the history of the Junos – I mean, not tonight that is. They're only thinking about one thing: Am I going to win? Am I going to take home a Juno? Who's going to pay for it?"