FYI
Jim Cressman Isn't Sitting Idle During Lockdown
Jim Cressman's entertainment footprint in western Canada is sizeable.
Apr 28, 2020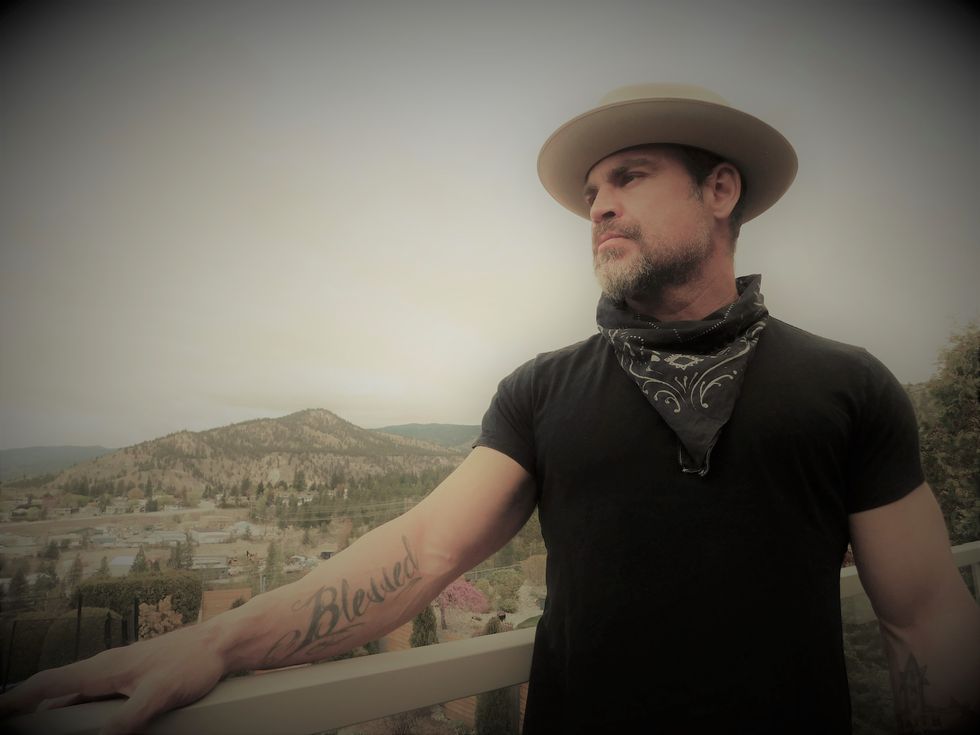 By David Farrell
Jim Cressman's entertainment footprint in western Canada is sizeable. Based in the heart of BC's wine (and pot) country of Penticton, Invictus Entertainment is his integrated, award-winning entertainment firm that promotes major concert events, manages a stable of acts, includes a talent agency, the Big Star record label, and a division that matches corporate clients with acts for events and marketing campaigns. His energy is contagious, his creativity undeniable, and his ability to turn on a dime almost legendary. We caught up with this youthful lodestar earlier in the week to ask how he is managing to run a business that counts on fans during these troubled times. We found him brimming with ideas, pumped with optimism and ready to talk, as David Farrell found in posing the following questions to him.
---
What are the long term implications of the covid19 restrictions on the music industry? 
Everybody is going to have to pull together in the early going.  Many people have been out of a job and won't have disposable income, and those who maintained an income probably have had to help a family member, or friend get through the worst of this, so we need to understand that before we all hit the marketplace with both barrels. 
Agents, artists and managers will have to work with reduces fees which will help in lowering ticket prices, but we can't do it alone.  We will also need the other stakeholders to step up.  Venues can drop rent and soft costs.  Ticketing companies can lower fees, production suppliers can lower fees. 
If everyone wants to work towards a prosperous future, we have to interdependently nurture the business back to life.   
When do you think concerts will be back in full swing?  
It's hard to say, but optimistically I'm thinking that some venues under 1000 people will get the green light from September. Theatres, clubs, casinos will be first to reopen with some prudent measures in place, and barring any major flare-ups, most arena business should be back in full swing by early 2021.
How long will it take for the business to recover entirely? 
Well, once arenas start selling out, the elite of the business will be back, but the middle tier shows will suffer if they're not priced appropriately to account for the economic realities.  We're ensuring we're doing our absolute best to maximize value for the fan and monetization for our clients, but it will be a fine balance.
What have you done as a manager and agent to steward your clients through this time? 
It's been a great time to have clients prioritize projects they've previously been too busy to launch.  Podcasts, digital-platform shows, writing and recording, strategizing.  Our company also launched the VIP Virtual Visitation program where we have our clients drop in on corporate video conference calls for private audiences and either do a celebrity Q & A, a surprise drop-in or an acoustic performance. 
It's gone over great so far. 
A lot of companies are struggling to maintain morale and a cohesive corporate culture during this time, so this concept has the ability to lift the spirits of staff while generating revenue for our clients.  Suffering inspires resilience and adversity inspires innovation, so we're doing all we can to fight for our roster till things normalize.  Other than that, we have been moving dates into late 2020 and 2021, rescheduling everything possible to provide our artists with some degree of certainty during these chaotic times.