FYI
Jill Barber: Girl's Gotta Do
The stylistically eclectic Vancouver singer/songwriter teases a new album with a vibrant R&B-inflected lead single. Co-written with Ryan Guldemond of Mother Mother, its message of female empowerment is timely in this era of #MeToo.
Jun 13, 2018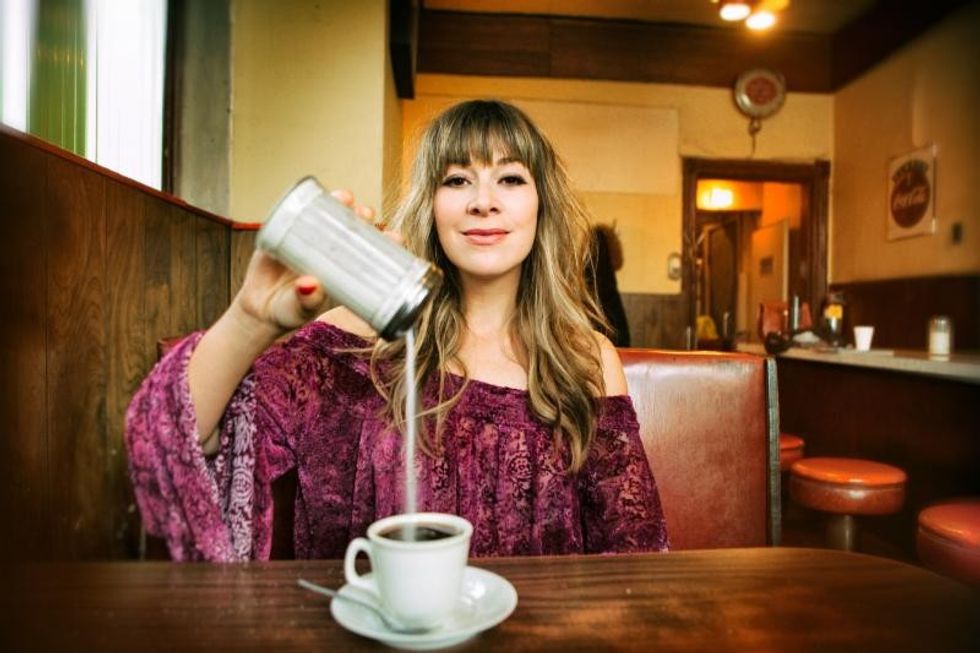 By Kerry Doole
Jill Barber - "Girl's Gotta Do" (Outside Music): Pinning down this Vancouver-based singer/songwriter stylistically is about as easy as finding a grain of truth from the mouth of El Presidente. She first made a major mark as a retro-sounding and sweet-voiced jazz/pop singer, but effectively detoured into roots territory in 2016 with Family Album, a duo record with brother Matthew Barber.
---
We're not sure what to expect on her imminent solo album Metaphora, coming out on June 22, based on this lead single. "Girl's Gotta Do" is a co-write with Ryan Guldemond of Mother Mother, not the most obvious choice for Barber. It is shaping up as a hit, however, recently hitting No. 1 on CBC Music's Top 20 Chart after just five weeks.
The track shows increased vocal vigour on Barber's part, and there's an upbeat R&B tinge to it. A label press release quotes Barber as explaining that the song is lyrically designed "to challenge the patriarchal status quo, as we usher in a new era of equality. " A timely topic indeed.
Another label release explains that "Metaphora is a continuation of Barber's musical story that confidently tackles everything from issues of empowerment, sexual politics, the complications of love, and depression. It's introspective and personal. It's also a dance party." The primary producer on the album is Gus Van Go (Whitehorse, Arkells, Terra Lightfoot), while Guldemond co-wrote three other tracks.
Barber will tour extensively through the summer and fall, beginning with a June 18 appearance at the Winnipeg Jazz Festival. She has dates in the Maritimes, Quebec, Ontario and the West, Sept. through Nov. 
Links
Publicity: Stephanie Hardman, Outside Music