FYI
Here's To You, Tina and Celine! The Greatest Generation
Here's to you, Tina and Celine! The Greatest Generation.
May 30, 2023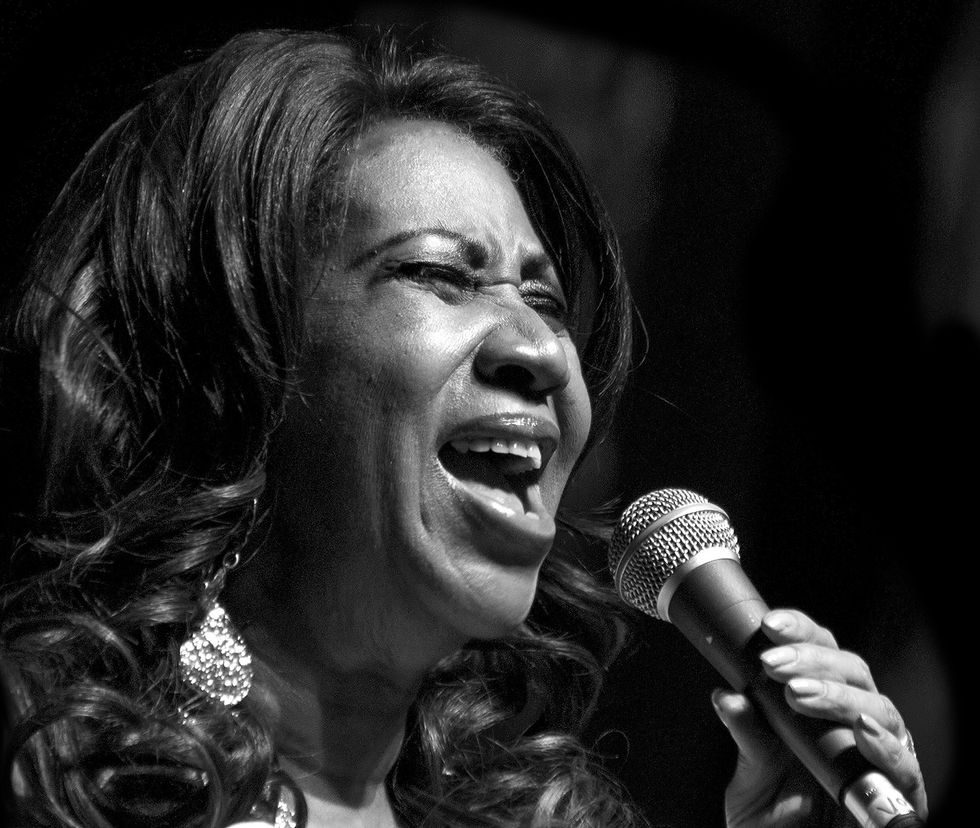 By Bill King
Here's to you, Tina and Celine! The Greatest Generation.
---
Word came last week that Celine Dion cancelled her world tour because of a rare neurological disorder, Stiff Person Syndrome. A rush of sorrow and hurt overcame me. This followed Tina Turner's untimely passing.
In November 2022, Roberta Flack revealed her ALS diagnosis, commonly known as Lou Gehrig's disease, making it 'impossible to sing.' A shocker!
Tina, Aretha, Donna Summer, Houston, Belafonte gone too soon. Those booming voices ushered us through our teenage years into adulthood. All spoke a language we could understand. Words shaped as notes. Poetic, infused with empathy and grace, rich in texture and boosted from a region of the soul, mostly out of pain and inner conflict.
As for the women, survivors of excruciating poverty, sexual assault, possessive arrangements, cruel managers, and industry hacks. Living back on a band bus. Overnights in seedy hotel rooms. Low pay, few good meals, all for a dollar and a song. True music warriors.
Voices of this calibre couldn't rise to the same stature in today's music environment. That cut-and-paste mentality. A piece of this, a bit of that—loop it, then auto-tune. Run through an AI portal and spit out the next radio-driven hit. There's no there, there. No recognition for that youthful voice that soars and roars. Now caged and chopped at the mercy of a laptop producer.
I hear traces of greatness, but rarely a showpiece. Lizzo reigns. H.E.R. Yebba, on the rise. Yet, those young Whitneys, Arethas, Donnas and others rely on church—gospel music for the freedom to be all they can be. That long stretch of music. The opportunity to extend oneself from a whisper to a shout. Tasha Cobbs Leonard, Tamela Mann, Kierra Sheard, Shirley Caesar, CeCe Winans, Koryn Hawthorne, Le 'Andre Johnson, Tori Kelly, Tramaine Hawkins.
We usually reserve the term the Greatest Generation for those born between 1900 and 1920 who weathered the Great Depression and fought during World War 11. Yet in contemporary terms, for the most significant female vocalists, we are about to leave that generation behind - The Eva Cassidys, Franklins, and Turners.
Tina Turner seemed immortal. The picture of athletic health. Streamlined legs that never stop beating a glorious pulse. Those who aspired to follow Tina Turner on stage and own their territory felt empowered by her stance, even though they had to share it with other prospects night after night. All moments as such, are short-lived. Turner understood and, by age 42, reduced that shimmy down to a testifying stroll. That Mick Jagger corner to corner, arm slashing about, finger in your face thrust. That facial curve of confidence and authority. Tina was supposed to outlive us all.
The Queen of Soul, Aretha Franklin, sat at the open-faced piano, tilted her head, and closed her eyes, the lines crossing the forehead, staff lines of blank manuscript paper ready for octaves of soaring improvisation. Notes sourced from deep in the rib cage. Each song is an orchestral work with counterpoint and innovation scripted across her face.
Donna Summer could sing a court summons and make you want to show up with or without a lawyer. Like the poet's jasmine, words held a fragrance that pulled at the senses.
Today's female vocalists glimmer and fade away. Few will stick around long enough to hold our attention or keep us gobsmacked through the current two minutes of throwaway material. There won't be another Yolanda Adams and nine minutes of Hallelujah glory.
This brings me to Celine.
To witness Celine Dion's medical complications impeding her success at the very top is saddening. The world stage may be the attraction, but it's the neighbourhood where the most action remains. The local venues are where friends gather and socialize. Players play and grow old as friends. The music endures, and the singers enter one at a time. No cut and chop. No expectations beyond giving it their best. The big moments are the small moments. Like Tina, Aretha, Whitney, Donna and others, time will pass us all by. Mark these years by celebrating the greatest singing generation ever. These women remain forever young.
Here's to you, Celine!