FYI
Gary Slaight: A Q&A With The New Walk Of Fame Inductee
In a far-ranging interview with Bill King, the Canadian music advocate and longstanding philanthropist talks about life, family, and his next chapter in life.
Nov 15, 2023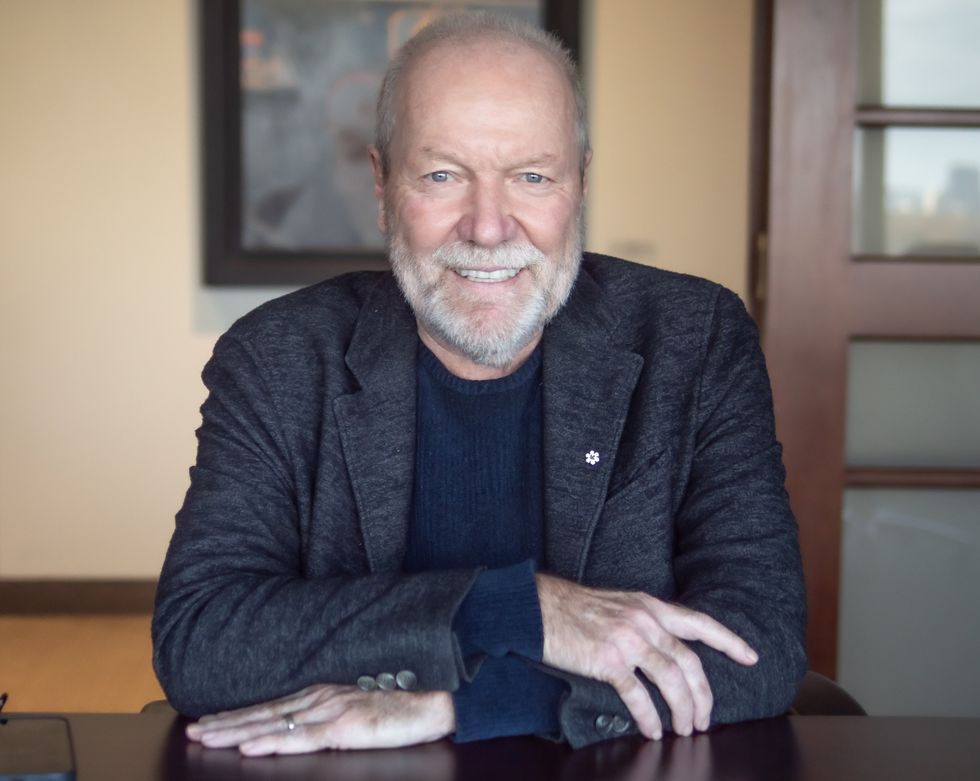 By Bill King
Media executive and philanthropist Gary Slaight has left an indelible mark on the Canadian business landscape. Beginning his professional journey in promotions at Quality Records and Warner Music, Slaight navigated his way to the forefront of the industry, eventually assuming the role of program director at Q107 (CILQ-FM) Toronto.
---
In a pivotal collaboration with his late father, Allan Slaight, Gary took the reins as president of Standard Radio in 1987. Under his visionary leadership, the radio group experienced unprecedented growth, expanding from seven stations to an impressive 63. His ascent to the position of CEO in 2000 solidified his influence in the media sphere.
Slaight played a pivotal role in reshaping the Canadian radio landscape by spearheading the introduction of satellite radio in 2005. This groundbreaking initiative, achieved through a strategic partnership between Slaight Communications, CBC, and Sirius Satellite Radio, marked a significant milestone in the evolution of broadcasting in the country.
Following the sale of Standard Broadcasting to Astral Media, Slaight redirected his focus towards philanthropy. In 2008, The Slaight Family Foundation became a cornerstone of his commitment to social responsibility. Since its inception, the foundation has contributed hundreds of millions of dollars to various causes. These include supporting Toronto hospitals, spearheading the human rights of women and girls, supporting at-risk youth & seniors, aiding international NGOs, addressing mental health challenges, ensuring food security, and playing a crucial role in the recovery of Toronto's theatre industry from the pandemic-induced setbacks.
Slaight's multifaceted career, blending business acumen with a profound commitment to social impact, is a testament to his enduring legacy. His strategic vision has not only shaped the media landscape but has also left an indelible mark on the betterment of society, reflecting a model of success that extends far beyond the boardroom.
Canada's Walk of Fame will induct Slaight, Avril Lavigne, Tantoo Cardinal, Rick Mercer, Kardinal Offishall, Roots Canada's Michael Budman and Don Green, and others on December 2. With the grand night ahead, I thought it imperative to engage Gary in a broad conversation about the now, the past, and future.
Bill: In 1996, Peter Soumalias envisioned the Walk of Fame, but faced rejection from the Toronto Entertainment District Association. In 1998, you, along with Bill Ballard, Dusty Cohl, and Diane Schwalm, played a crucial role in bringing the vision to life. Can you share the challenges you encountered, and the strategies employed to overcome obstacles, ultimately setting the Walk of Fame in motion?
Gary: I had nothing to do with it. Peter was the one. Peter did all the political work necessary to get the thing through. I came on board to help launch the thing and make it a reality.
Bill: How was that accomplished?
Gary: A lot of meetings. A lot of discussions with different people. Talks with the city. Where's it going to go? That was 25 years ago, Bill, if you can believe it.
Bill: What was your role?
Gary: I was there to get people talking about it.
Bill: Was everyone in agreement on a long-term plan—a vision?
Gary: Back then we all agreed to move forward, and we moved forward. The group was all together, and Diane was involved. Dusty and Bill were involved.
I still remember the meetings on the Danforth we had in one of the great Greek restaurants. It was exciting.
Bill: Like most new enterprises in Canada, there's skepticism. Was there much pushback beyond the entertainment district?
Gary: I think everybody was supportive. Everybody thought it was a good idea. I don't remember many saying it wasn't.
Bill: Like the Rock & Roll Hall of Fame, people always question who should be allowed in and who should not qualify. Was that a hard decision back then?
Gary: Not really. At the beginning, we tried to keep it to Canadian artists who had an impact in the States. That was one of our objectives. We also tried to cover as many sectors as possible. We covered sports; we covered authors, musicians, and actors. It has come a long way since then honouring Canadians in all walks of life who have contributed to our country and I am proud to have been a part of how it all started.
Bill: Looking back, Ritchie York and the industry launched the Maple Music Junket in 1974 to showcase Canadian talent to the world. Massey Hall was the launch site. The Slaight Family Foundation made a generous donation of ten million dollars to the Massey Hall Revitalization. The Allan Slaight Stage at Massey Hall, dedicated to Allan Slaight, the patriarch, founder, and broadcast pioneer of the Slaight family, is the name of the iconic stage along with the Allan Slaight Auditorium. Can you recall the number of concerts you've seen there? How do you feel when you see your dad's name enshrined?
Gary: To answer the second question. I'm very proud. I think it's totally appropriate. Perfect fit. When I'm there and see his name up there, it gives me goosebumps.
Secondly, do I remember a lot of the shows? The number one I talk about is the night I saw Bob Dylan perform, and he brought The Band out for the first time. They brought their electric guitars and did Highway 61, and a lot of the Dylan fans booed and left. Nevertheless, it was an unforgettable experience.
I was with Warner Brothers and worked for Asylum Records. We had John Prine, Steve Goodman, Jackson Browne, - we had all the folkie artists I loved. I got to see John Prine live many times. Saw Jesse Winchester a bunch of times live.
Bill: You held promotion positions at Quality Records and Warner Music. Then to the helm of Toronto's iconic radio station, Q107, where you worked as a program director. You folks did several promotional concert events.
Gary: There were some funny ones. We did Woodstock in Woodstock, Ontario. The Woodstock reunion and the mayor called me at home at nine at night and said, "Can you get these people out of here?" All the characters showed up. Then we had our April Fool's parade. We had Ted Nugent and all the famous rock stars, and a guy came to the lobby of the station. It was pouring rain out. He had a crunched Ted Nugent record in his hand and threatened to kill me. He said it took the day off work to come to this stupid parade and there's no parade. I said it was a joke!
Bill: Your dad passed away in September 2021 and recently, brother Greg. Times as such are difficult. Do you find yourself at a crossroads?
Gary: A: I'm unquestionably not enjoying the aging process. B: You start losing friends and family. I never used to think about losing a friend twenty years ago. This year I've probably lost ten.
Bill: The music industry is mostly about the next hit record, fame, and celebrity. Year 2023 it's nearly impossible to get airplay, let alone a hit record. As democratic as the business is in making music, some 840,000 releases a week. What advice would you pass on to a young person looking for a career and longevity in the business?
Gary: It's really tough. Unless you are really talented, It's not the business you want to get into, it is difficult to make a lot of money unless you are Taylor Swift. The artists we work with at Slaight Music are ready to go into the studio and ready to record music. If you've got the talent, follow your dreams, and work hard.
Bill: Looking to the future, With artificial intelligence able to replicate and produce sounds compatible with pop airplay, do you worry the industry may one day implode?
Gary: What are you doing to me? There will always be music. You've got to tour. People will always make music. People will always find a way to make money out of it. Just not as many.
Bill: Moving to some of your philanthropic work, mental health has been a huge area of support for you and Donna, particularly with her role at CAMH. How can we address the stress and fear that the future is causing for children, especially considering that 40% of kids are currently experiencing mental health issues? Are there any potential solutions or avenues that we may have overlooked in tackling this critical issue?
Gary: We just donated twenty-six and a half million dollars to help young people struggling with mental illness. That exact reason. There's so much of it happening post-covid. The young kids are going to hospitals if they are having mental issues, bad thoughts or whatever. The hospitals aren't fully equipped to treat above and beyond superficially and then they send them home.
The money we've injected into the system is, so the hospitals work with community groups. If a kid leaves a hospital, they aren't back on the street. There's another place to go where they are counselling and help.
Bill: What has become clearer to you as you've aged?
Gary: the importance of family. Health.
Bill: If the next few years are a chapter in your life, what is that chapter about?
Gary: Helping as many people as possible who need help, and seeing several of our Slaight Music artists have success.
Bill: What's working really well in your life?
Gary: That's a good one. Having good friends. Having Donna, my wife and partner of over 40 years is a big blessing. The music is helping. Having a bunch of young artists come into our studio every day. Doing good in the world. That's important to me.
Bill: Your family keeps expanding with four grandchildren now. Kids keep you young. How's your stamina?
Gary: Pretty good actually. But you've got to keep pushing. I play squash most days and try to work out before and yes, we spend a lot of time and have a lot of fun with the grandkids.
Bill: The family ventures to remarkable places as a travelling caravan. Who decides the journey?
Gary: The family. We've been doing this since our two girls were twelve. We've probably done twenty. I would say the kids have had input into most of them. Everybody's involved. We took everyone to Fogo Island last year as an example.
Bill: How do you decide on a destination?
Gary: You look around. You talk to people. Places you've heard about, like Morocco, Thailand, China, and Egypt. Great family time.
With the kids, we always did right after school. And we still do them.
Bill: Last question. The Canadian Walk of Fame Award. You've received many honours and keep the evidence of such near you. How does this award speak to you?
Gary: The fact that it comes 25 years after the inception of CWOF, and two years after my father's induction, puts it in a category on its own. I'm very proud that the good things I have done in my life are appreciated and I am honoured to be recognized with this award.