FYI
The FYI Interview With Jim Pattison
JIM PATTISON's The Pattison Group is listed as Canada's 62nd largest company, with over 45,000 employees worldwide and annual sales of just over $10-billion based on investments in Canada, the
Nov 08, 2023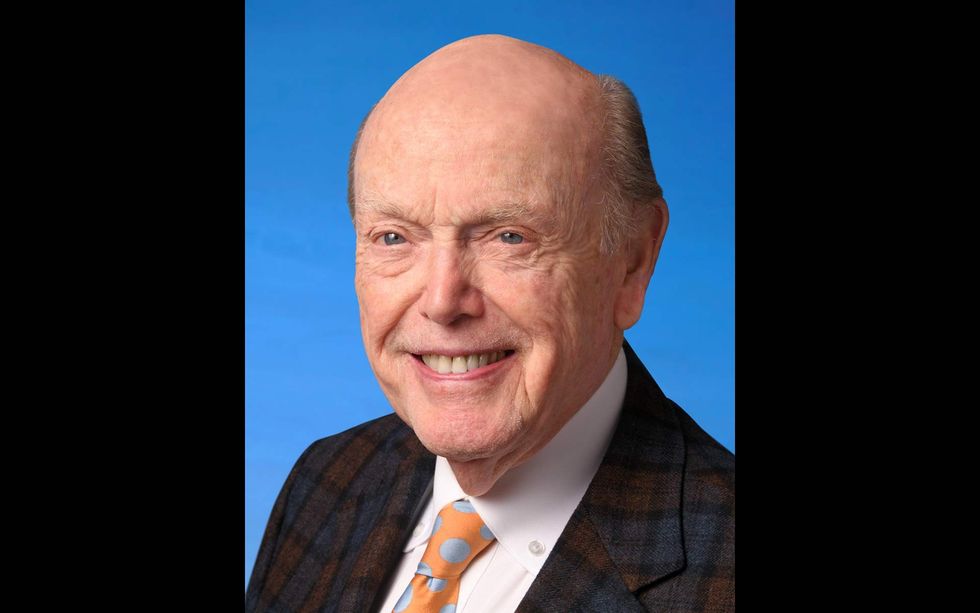 By Dave Charles
JIM PATTISON's The Pattison Group is listed as Canada's 62nd largest company, with over 45,000 employees worldwide and annual sales of just over $10-billion based on investments in Canada, the U.S., Mexico, Europe, Asia and Australia.  The conglomerate includes a large media holding that includes radio stations in 27 Western Canadian markets, TV stations and a 41-percent share of all outdoor advertising. His success has long been recognized, as has his deep pockets committed to philanthropy. What makes him singularly extraordinary is that he is now 95 years of age and still a workhorse who oversees an empire he started with one GM dealership, which he bought in 1961.
---
DC: For this interview, I want to focus on your Radio and media assets for our FYI readers. What is a typical schedule you follow daily?
JP: There are no typical days.
 
DC:  What attracted you to acquire radio, TV, outdoor and print assets besides your large automotive franchises?
JP: There is a huge opportunity in each of these industries.
 
DC:  Radio revenues took a huge hit during two years of Covid.  Radio downsized, and many people lost their jobs due to consolidation.  Do you see that changing now and in the future?  
JP: The media landscape had already begun changing before covid, and that change will continue not only in radio but in all media organizations that aren't changing and evolving with technology, audiences and advertisers' needs. The forecast is for continued challenging times ahead.
DC: Is the sales training for automotive transferable to your radio stations?
JP: We have not seen that work in our experience.
DC: Can you give us the name of a sales training system with the best results?
JP: We typically do not use outside training systems or providers.
 
DC:  Is it true that you protected your employees during Covid without any layoffs?  Can you comment on that move?
JP: We did have layoffs in some operating divisions, but where we could keep employees active, we did so.
 
DC:  Telecommunications used to be very profitable, but now, radio and TV are losing ad dollars.  Cable isn't a staple in living rooms as streaming programming dominates.  What is your take on this media revolution, and where do you see future earnings will be generated? 
JP: Our management team is focused on relevant local content and distribution. We feel the bulk of earnings for our operations will be generated on results in the local market by generating the best possible local content and delivering that content on as many platforms as possible. We are meeting the audience where they are whenever possible. And, at the same time, make it easy and cost-effective for local businesses to connect to those audiences. The key is reaching them across multiple platforms.

DC:  Radio AI (artificial intelligence) is here.  Many radio companies are looking at ways to create efficiencies further.  What is your view on radio 'AI' as it offers radio new tools to develop better local and current content by scraping available social media and other data 24/7?
JP: We are just scratching the surface with AI, but it certainly does offer many exciting opportunities, and at the same time, it poses some critical questions about its use.
Many of our smaller markets have had a hard time attracting talent, so AI certainly will be a way to continue to serve some of these markets where the talent pool has proven challenging.
That said, given the current state of the technology, we don't see replacing any of our people with AI. We encourage our people to learn how to use tools like this to improve our local content.
DC:  Do you use ChatGPT for research?  If yes, how do you find this new AI tool?  
JP: No, we do not.
 
DC:  How important is radio to your overall media segment in your portfolio of companies? 
JP: All of our divisions are equally important to us.
DC:  Your radio companies are located in Winnipeg west to B.C.  Do you have plans to purchase other radio assets in Ontario and East to give your radio group a national presence?
JP: At this time, we still have a lot of opportunities in western Canada to maximize our existing operations. We'll never say never, but our management team remains committed to maximizing our opportunities in the West. At least for now, in radio.
DC:   You have Canada's largest automotive groups.  How do you find and train your new sales reps?  
JP: We find our sales advisors from a number of sources, including our internal recruiting department, and we encourage referrals from our current team members in other divisions if they suit our business. We coach and develop them interdentally in each of our divisions.
DC:  Automotive radio tuning is resurging due mainly to a more robust 'connected dashboard' with many more options for an in-car/truck experience.  What have you found from your automotive dealers about radio tuning in-car? 
JP: Our dealerships are not as active in checking for radio preferences on customer vehicles as they once were. Those that are, we find customers have been tuning into news and traffic channels, at least those that are dropped off in the peak a.m. period.

DC:  As one of Canada's great entrepreneurs, perhaps you have some wise words about our politicians and how they could govern better?
JP: No comment? 
DC:  What inspires Jim Pattison to continue to grow your business empire, and who are your business mentors and idols?
JP: I am 95, and the banks encouraged me to work every day to pay back my loans. These bankers are all gone now.
DC: And do you have a particular work ethos?
JP: Yes! Be a hard worker, be honest, and want to succeed.