FYI
The FYI Bulletin: May 25, 2023
May 25, 2023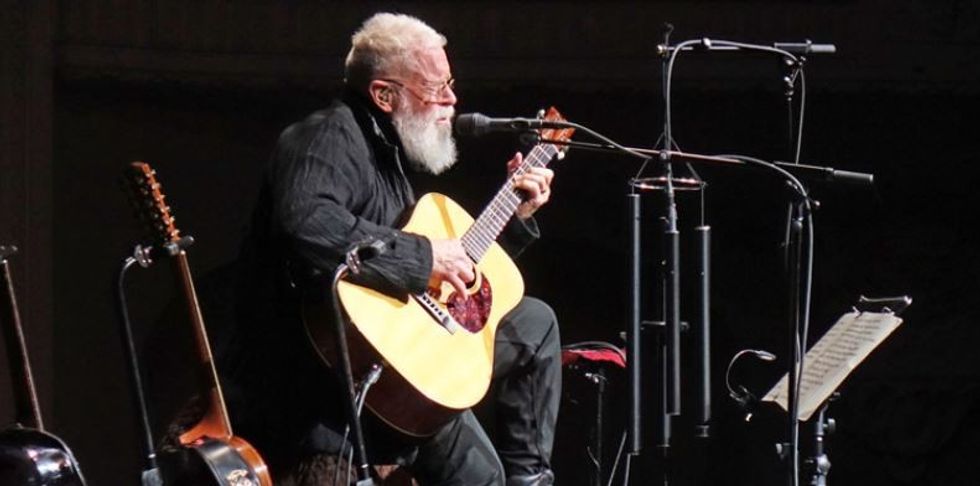 By David Farrell
 Bruce Cockburn is to be inducted into the Legends of Live pantheon at the Canadian Live Music Industry Awards on Friday, June 9, at Toronto's Harbour Castle Hotel. The event sits under the Canadian Music Week (CMW) umbrella.
---
The celebrated singer-songwriter has released 35 albums since his coffee house launch in 1967 and subsequently has earned 22 gold and platinum albums. Below is a live performance of Last Night of the World, recorded at Massey Hall last year.
– The Guild of Music Supervisors, Canada (GMSC) and CMW have named the nominees and performers for the 2023 Canadian Sync Awards.  
Cody Partridge of Pear Tree Music Supervision leads with six nominations, followed by Music Must Be Nice Productions' Natasha Duprey with five.
The event is to be held Thursday, June 8, at the Westin Harbour Castle in Toronto, with performances from Preston Pablo, Milk & Bone, and Adria Kain.
 – Torontol-based Freq Records, specializing in Punjabi music, has signed a global distribution deal with Warner Canada. Founders Kamal Rehal, JJ Brar and Gurdeep Gill are working on a slate of new releases that include Bhalwaan & Signature By SB's single Hey You, J-Statik & Big Boi Deep's Attitude & Big Boi Deep, and Sher Bukda by Joti Dhillon & DJ Prodiigy.
– From scribbler Martin Melhuish's Facebook page: "There are ongoing discussions about how to pay tribute to the late singer/songwriter Gordon Lightfoot in Toronto. The suggestions include renaming T-Dot's shambolic Dundas Square as Lightfoot Square or putting a statue in front of Massey Hall and naming the stretch of Shuter Street, from Yonge to Victoria, as something like Lightfoot Way. The latter suggestion immediately gave me the warm and fuzzies. Pictured here is the glorious bronze sculpture titled "Golden Leaves" by Timothy P. Schmalz installed at Barnfield Point, along the Lightfoot Trail in Tudhope Park in Lightfoot's birthplace of Orillia."
- In memory of one of the best of the best, from 1999, on the occasion of her 60th birthday party, Tina Turner & Bryan Adams – Live in London.
- And, finally, Idris Elba, the Brit movie actor dissed by the 007 franchise, is behind a new co-funded CBC docuseries about black exploitation in the music business. Idris Elba, the Luther star, is set to produce Paid in Full: The Battle for Payback through his Green Door Pictures. A collaboration with Zinc Media label Supercollider.