FYI
The FYI Bulletin: Dec. 22, 2022
 - After a seven-year hiatus, The Phoenix Concert Theatre welcomes back the Unison Jam - The Karaoke Edition - on Thursday, February 9th with a backing band that is to include Unison Jam
Dec 22, 2022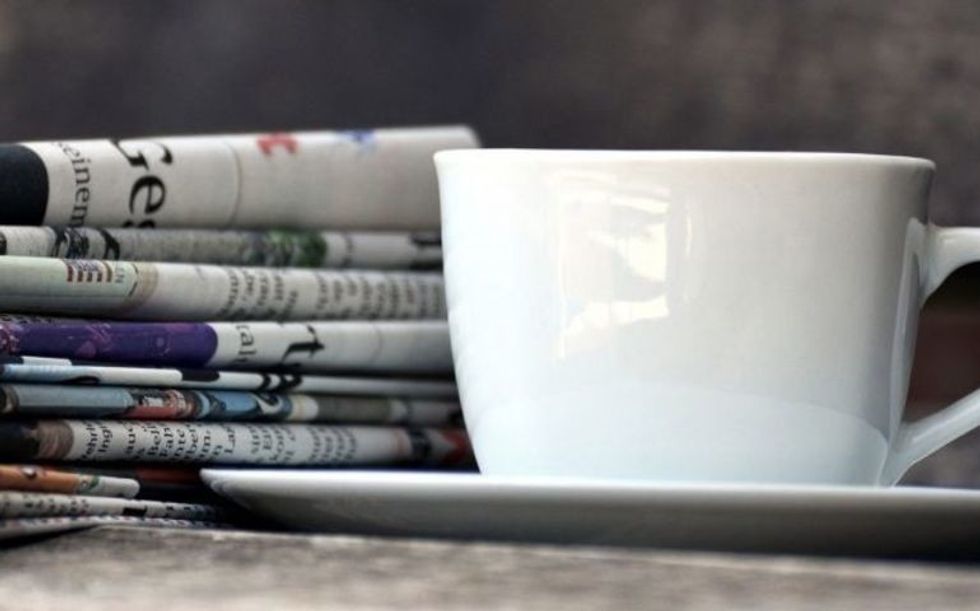 By David Farrell
 - After a seven-year hiatus, The Phoenix Concert Theatre welcomes back the Unison Jam - The Karaoke Edition - on Thursday, February 9th with a backing band that is to include Unison Jam alumni's Finger Eleven, I Mother Earth, members of Sloan and others TBA.  All proceeds go towards The Unison Fund's programs and services that support those in need within the music biz community. Tickets, priced at  $25+ applicables, can be purchased here.
---
– A large number of performances included in the 2022 Canadian Songwriters Hall of Fame gala, staged Sept. 24 at Massey Hall, is available in rewind. Included:
For more videos including presentations and acceptance speeches go to the CSHF's channel on YouTube.
– Nominations for the inaugural Women in Music Canada Honours are open. Details can be found here.
Beyond Music–the Korean version of the Hipgnosis Song Fund-has announced it has acquired the music catalogue of Canadian musician, record producer, songwriter and audio engineer Greg Wells.
Wells, who grew up in Peterborough, ON, started out as a studio musician working with Rob McConnell, shortly thereafter joining Kim Mitchell's band. According to his Wikipedia entry, Wells' first recorded song as a songwriter was with Aerosmith on the double platinum Nine Lives, followed by The Reason on Celine Dion's 31M-selling album, Let's Talk About Love.  Subsequently, his written, performed on and or produced sides by a long list of notables that include Adele, Taylor Swift, John Legend, Dua Lipa, Quincy Jones, Katy Perry, and Michael Bublé. This deal marks the first time a Korean company has acquired a North American music catalogue since HYBE bought Ithaca Holdings from Scooter Braun last year. Beyond Music claims a catalogue of over 26K songs under its management, but the Wells catalogue is its first major catalogue acquisition outside the Korean market. Earlier this year, Beyond acquired South Korean IP management company FNC Investment for US$32B.
– CARAS has emailed an advisory to mark our calendars for a Juno nominee announcement on Jan. 31 at 11 a.m. EST.
– South SK's live music venue  Happy Nun Café was irreparably damaged in an overnight fire on Dec. 15. According to SaskToday, the restaurant was a noted tourist attraction and concert hall in the village of Forget with a population of 55 people. It earned additional praise for its down-home décor and culinary exotica that favoured local ingredients where possible. The Nun is a three-time SK Country Music Association Venue of The Year and the  SK Tourism Award of Excellence 2019 winner and made the finals in this year's Sask Music Top Venue Award.
Below, from 2008: Justin LaBrash and Karissa Hoffart recently reposted this Christmas special they recorded at The Happy Nun.
– Network Media Group Inc. and Network Entertainment Inc. have announced the US release of its feature documentary Anne Murray: Full Circle on HD digital and DVD, now available for rent or download across on VOD platforms such as Amazon Prime Video, Apple TV, YouTube, and Google and online through Amazon, Walmart, Best Buy, Barnes, and Target.
Working with the snowbird singer's manager, Bruce Allen, who joined as executive producer, and Universal Music Canada, Anne Murray: Full Circle premiered in Canada in December 2021–first as a one-night cinema event at 50 Cineplex theatres followed by a broadcast and streaming launch on CBC TV and CBC Gem. The doc–featuring appearances from Shania Twain, Kenny Loggins, Bonnie Raitt, k.d. lang, Jann Arden, Gordon Lightfoot, and her manager– racked up the highest audience viewership of all feature documentaries on the pubcaster in 2021, at a record-setting 769K viewers – apparently 40% higher ratings than the closest competitor. Just an FYI, Murray in her prime sold an astonishing  50M+ albums.
– Writer David McPherson, best known for his lovingly researched books about The Legendary Horseshoe Tavern and Massey Hall, has again teamed up with Canadian pubbery Dundurn Press for his Oct. 31, 2023 publication of 101 Fascinating Canadian Music Facts. The softback is available for pre-order online.