FYI
Former CARAS President Calls For Juno Show Changes
Dave Charles has been writing about the broadcasting industry in FYI for some time.
Mar 21, 2023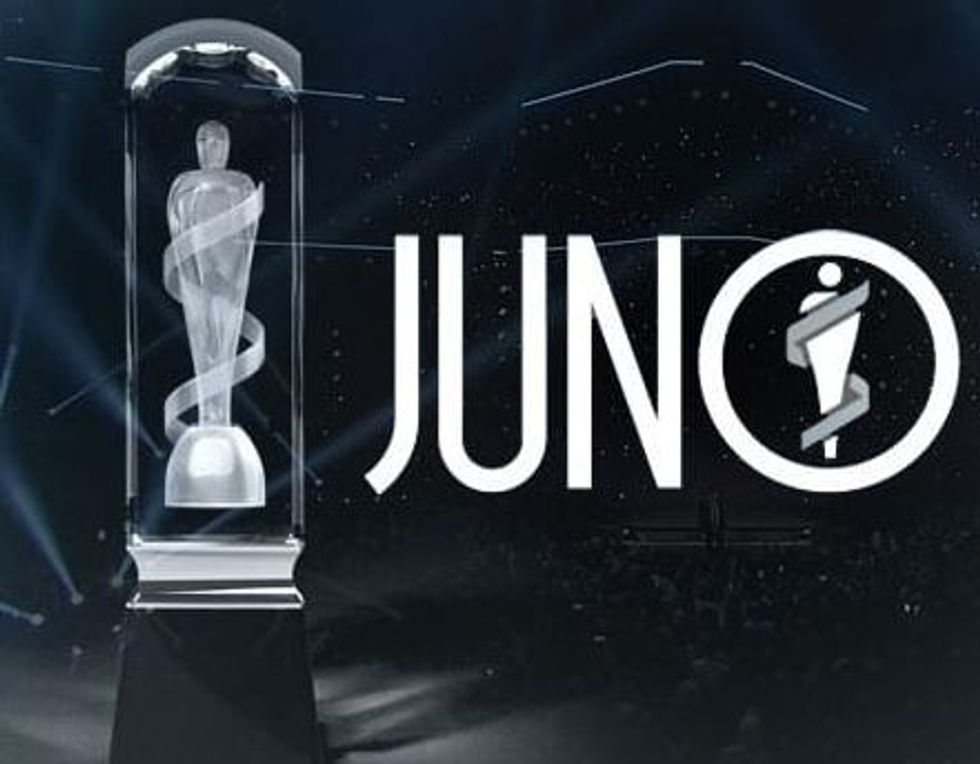 By Dave Charles
Dave Charles has been writing about the broadcasting industry in FYI for some time. It is a subject matter close to his heart and one in which he has been a notable participant in for almost 50 years, culminating in the formation of his consulting and content development agency–Media Results Inc.
---
He has also been a CanCon activist and a past president of the Canadian Academy of Recording Arts & Sciences, replacing Peter Steinmetz in 1992.
He is also a past president of the Canadian Country Music Association and, under his leadership, worked to integrate Canadian country music artists into the American franchise Country Music TV.
His professional background makes him an authoritative voice for change, and that is precisely what he does with conviction in the following opinion feature today.
The Juno Awards show clearly demonstrates that the format needs to be changed.  I'm not being critical of this year's event because everybody thinks they can improve this old Award Show model.  It's a daunting task, and I know this firsthand from my experience with CARAS.  My point here is that this award show model is dated and lacks real appeal for any demographic cluster.
Having sat in the President's chair for CARAS, I know how hard it is to get the music industry, radio, sponsors, stakeholders, and the board moving in the same direction. 
Allan Reid in my view has worked very hard to keep the Juno flame burning. It's time to look for a better way to honour our best music artists that is meaningful and accurately reflects the business of music. 
My idea is to produce a 2-hour packaged special each year honouring those artists (in the various categories) through downloads (sales), streaming figures, and the number of radio station plays based on Mediabase stats. These are three important measurements of an artist's success.
With the winners selected based on this business model and not record company hype or the Fan Choice Award which skew heavily younger, you then produce a Juno music tribute show to those artists that deliver on downloads, streaming, and radio airplay as the key factors for measuring success.  No yawning acceptance speeches (boring) no political walk-ons!  Just a tribute to each winning group/artist in a slick package that shows the essence of each.
Concerts, clubs, and other stats could augment this formula; however, we know that in Canada live performance venues are not a true indicator of a group or artists' overall success and appeal. There are not enough live venues across Canada post-Covid.  Hopefully, that will change because live music venues are where artists build their fan following.
CARAS could then consider possibly working with a new production company to produce a slickly packaged show based on those artists that delivered in these criteria as the only relevant way in which artists should win a Juno.
This new approach takes out the music companies and the potential of CARAS board political wrangling that in my view distorts the Junos. The trading for votes would be gone. Board members' personal agendas would be irrelevant.
The Canadian Music Hall of Fame is a mess! 
The other very important item is to once and for all sort out the backlog of deserving artists that should in the Canadian Music Hall of Fame right now!!
Each year I weigh in on this legacy item with various music and industry heavyweights. It reminds me of the Sam Cooke classic song Someday A Change Is Gonna Come.
With CARAS politics, it never does and never will. 
Rather than blame anyone for the Canadian Music Hall of Fame mess, I propose the following solution.
There are too many deserving artists and groups knocking on the Hall of Fame door.  CARAS should issue an official letter from the CARAS board and award plaques to those artists acknowledging their Canadian Hall of Fame status this year. 
This list of artists should be published on Line, on the CARAS website, and in the national press (such as the Globe & Mail etc.) announcing the latest inductees in our Hall of Fame. Get the Prime Minister, Minister of Culture and CARAS to sign the certificate awarding Canadian Hall of Fame status.
CARAS should also apologize for the delay for those deserving artists who have long waited for this honour and recognition.  It's a very bad look for CARAS, and it's starting to smell.
CARAS is in possession of all artists worthy of the Hall of Fame honours.  This will instantly clean up the backlog of artists.  By doing this, it'll bring CARAS up to date on the legacy of the history of our Canadian Music Industry which right now is inaccurate and under siege.  Let my article be the start of fixing the Junos and send them in a new direction with a new future that makes them once again relevant.  CARAS, you can take the lead on this. 
Pssst!  It can even be your idea.  I just want it fixed now.
I'd love to hear your thoughts on this issue.  Please send me your thoughts and ideas which I'll share with President Allan Reid at CARAS.   My email is (dcharles@mediaresults.ca)
If you have a better idea of how to evolve the Junos and fix the Canadian Music Hall of Fame, now's your chance to step up.