FYI
Elliott Brood: Rose City
A virile roots-rocker featuring nostalgia-drenched lyrics.
Nov 08, 2023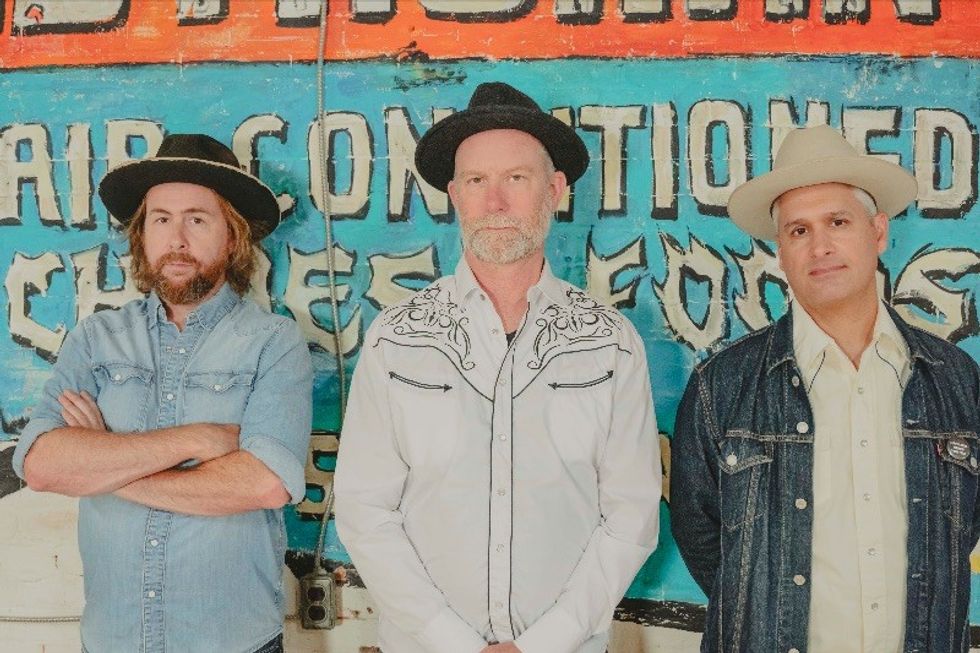 By Kerry Doole
Elliott Brood - "Rose City" (Six Shooter Records): This Juno-winning roots rock band released a new album, Town, last week, and "Rose City" is one of its focus tracks.
---
It is described as a letter to the band's hometown of Windsor, ON, though the trio's members are now based in Hamilton. Written, performed and produced by Mark Sasso, Casey Laforet, and Stephen Pitkin (the latter recorded and mixed), the cut has something of a rockin' Southern vibe, with the band somehow managing to sound sparse and muscular simultaneously. Matching the upbeat sound are lyrics evocative of the region's summer season: "Way down southern Ontario, Where the air gets sticky on the county roads Cicadas hummin' and the corn grows high."
Describing the new album, a label press release notes, "Elliott Brood journey through familiar haunts and charge down new paths, all in the name of growth, love and family. Town speaks to the experiences of being away, missing loved ones, facing mistakes, and reconciling consequences. Part one of a two-album cycle, Town & Country, it also speaks to joy, appreciation of where they come from and the kind of people they've become."
The group has paid its dues via a strong work ethic over a 20-year career and has rightfully ascended to the top tier of Canadian folk/roots acts, earning an audience in Europe at the same time. A 2013 Juno in the Roots/Traditional Album of the Year category for Days Into Years helped cement this status (they've been nominated for five Junos), as did a Polaris Music Prize shortlist placement in 2009.
Elliott Brood has an in-store show @ Dead Dog Records, 1277 Bloor St. W, Toronto, on Nov. 9, at 7 p.m. European dates are lined up for April 2024.
Links
Publicity, Emily Smart, Six Shooter Records
Booking: The Feldman Agency