FYI
The Deep Dark Woods: Everything Reminds Me - feat. Kacy & Clayton
Sombre and stately vocals and strings make for epic melancholy.
Apr 01, 2021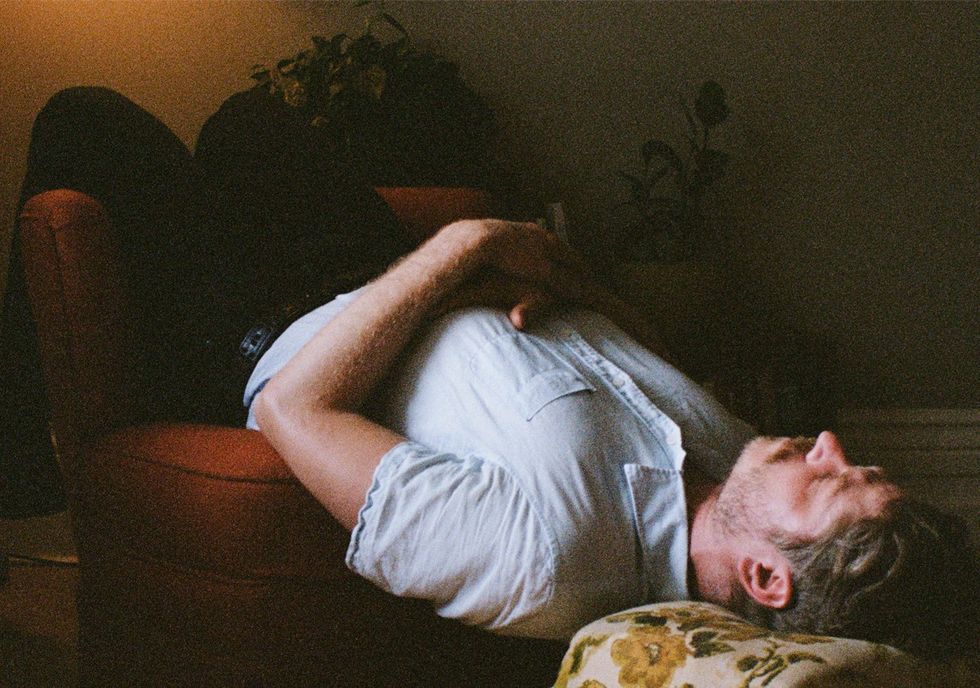 By Kerry Doole
The Deep Dark Woods - Everything Reminds Me feat. Kacy & Clayton (Six Shooter Records): This Saskatchewan-spawned, East Coast-based folk-rock band has announced that a new album, Changing Faces, the follow up to 2017's Juno-nominated Yarrow, is coming on May 14.
---
It is preceded by new song Everything Reminds Me that showcases the sombre and stately vocals of DDW leader Ryan Boldt, accompanied here by strings, arranged and performed by Russian composer and violinist Maria Grigoryeva. The result is melancholy projected onto a big screen, with the likes of Tindersticks a suggested reference point.
A label press release reflects upon Boldt's inspiration for the new album: "Boldt's house is now full of pets and plants, and happiness. It's a house by the ocean, far from the rural prairie landscapes of his childhood and a defining feature of The Deep Dark Woods' sound and lyrics. The house is also an emotional dwelling, an inner place for processing upheaval, finding new direction and making peace with the past." "The air in the house is 'different now,'" adds the songsmith.
Produced by Boldt, the new record, the sixth from Deep Dark Woods, features further contributions from acclaimed folk duo Kacy & Clayton, keyboardist Geoff Hilhorst and the guitar stylings of Evan Cheadle. Of note: Clayton Linthicum joined DDW in 2012 as a teenager, prior to focusing attention upon Kacy & Clayton.
Boldt's songwriting has always drawn from a wide stylistic palette, so it'll be interesting to check out a possible Maritime influence on his new collection of songs.
Links
Publicity: Emily Smart, Six Shooter Records
Management: Jesse Northey, Victory Pool
Booking: Canada – Todd Jordan, Paquin
Sync & Licensing: Kim Temple, Six Shooter