FYI
A Celebration Of Jewish Music From the Holocaust
The following story is penned by Pat Silver who has a keen interest in Jewish music that began in her teens in St.
May 13, 2021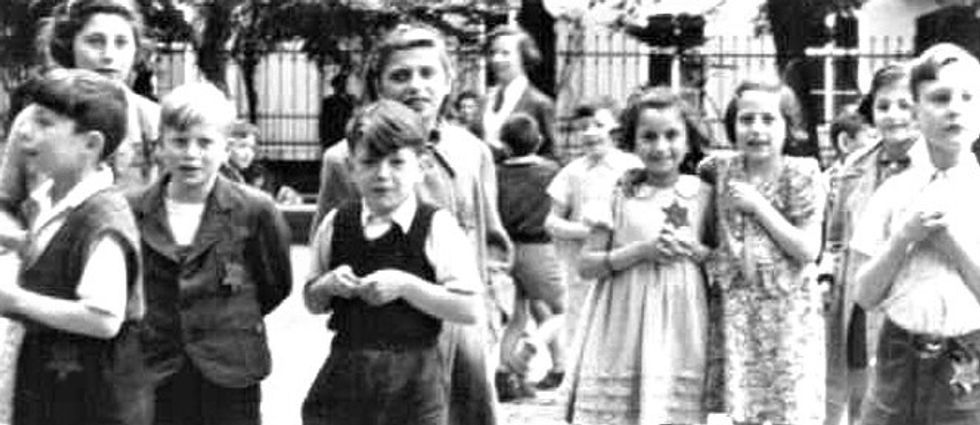 By Pat Silver
The following story is penned by Pat Silver who has a keen interest in Jewish music that began in her teens in St. Louis, MO, where she was a Jewish Youth Group song leader and organist for Shabbat services.  In Toronto, she found a home for her extensive Jewish song repertoire in the children's holiday services that she established at Beach Hebrew Institute. Her son, John-Michael Erlendson, performed the title role in the 1996 Toronto production of Brundibár, and she played flute in the show's orchestra. She is a multi-instrumentalist, composer, producer, and singer who has earned a Gold Record and Juno nomination. Silver is co-founder and co-manager of SING! The Toronto Vocal Arts Festival, Canada's premier a cappella festival. This feature is part of  FYI's occasional feature coverage honouring music and creators from earlier eras.
---
This is a story of creativity, resilience, and hope in the face of adversity, a story of a rich legacy of art that survived the horrors of war.
Terezín was a concentration camp near Prague, set within the walls of the famed fortress Theresienstadt, which was created by Emperor Joseph II of Austria in the late 18th century and named in honour of his mother, Empress Maria Theresa. Jewish cultural elites from across Europe, including scholars, philosophers, scientists, visual artists, and many famous musicians, were brought to Terezín before being shipped to the gas chambers. Despite the conditions of starvation, cruelty, and death, music flourished in the Terezín Ghetto, providing a way for artists to retain their identity. Czech composer Rafael Schächter conducted an adult chorus of 150 Jews for 16 performances of the Verdi's dramatic and complex "Requiem".  Viktor Ullmann penned essays, three piano sonatas, a string quartet, several dozen Lieder, orchestral works, an opera and vocal arrangements of Yiddish and Hebrew songs. Among many pieces, Pavel Haas wrote the Study for Strings, immortalized in a 1944 Nazi propaganda film created to show Terezín as an idyllic spa for Jews. Composer Gideon Klein became an active music educator and pianist.
In 1942, Hans Krása's children's opera Brundibár premiered in a Prague orphanage. The work was smuggled into Terezín and performed more than 50 times by the children held there. During the rehearsals and performances, the cast was constantly changing as performers were being shipped to Auschwitz for extermination.
Brundibár is a simple tale of the triumph of good over evil, an allegorical tale of two impoverished children trying to earn money as street entertainers to buy milk for their sick mother. The bully organ grinder Brundibár steals the money generously donated to the kids by passers-by but is defeated by the neighbourhood kids and three animals. The opera is filled with life-affirming messages and acts of courage.
Brundibár has been produced several times in Canada, including by the Canadian Children's Opera Company, the Manitoba Chamber Orchestra, the Halifax Theatre for Young People, the Saskatoon Children's Choir, the Buchanan Park Opera Club, and at the Windsor Community Centre by MMK Music.
Singer Helena Fine produced a version in Toronto in 1996. "The arts played an important role in my family. My parents were Holocaust survivors. In 1995, I was approached by a survivor who brought me a cassette of Brundibár and urged me to produce it locally. I had never heard of the piece, despite having lived in the Czech Republic and visiting Terezín on a school trip. The opera was a fairy tale with a message of hope. Hope was what kept the child inmates of Terezín alive when singing the Victory March and on death marches. I was compelled to tell this story. We had 12 sold out performances, a cast of 42 Jewish and non- Jewish children, workshops for educators, and survivors as speakers."
The production starred a then 12-year-old John-Michael Erlendson as the title character.  J-M now helms SING! The Toronto Vocal Arts Festival and a cappella groups Ruach Singers, Countermeasure and Beatsync.  "Brundibár was one of my first professional musical theatre experiences. To work with such a talented group of individuals with the same goal of representing the children of Terezín was a moving experience. The opera is a beautiful and powerful score telling a tragic tale that shows the fighting spirit of possibility and hope. There was a lot of weight on us as young teens to do justice to it.  Meeting some of the original performers emphasized to all of us how important it was to continue to tell this story."
Now 91 and living in Toronto, John Freund remembers that he was just 12 when he first saw Brundibár in Terezín.  "I was brought there with my older brother and parents when I was 12, and stayed until I was 14. My father was a children's doctor. During those precious moments when the performers brought the opera to life, our small world turned into a wide universe. It was a very positive story that lifted the spirits of the people who watched it. Hanza Treichlinger, my roommate in Room 9, played Brundibár. He was confident, handsome, was very popular in Terezín.  He didn't survive the war. I was the only one of my family who survived in Auschwitz."
Viktor Ullmann, Pavel Haas, Gideon Klein, and Hans Krsása were deported to Auschwitz. From a total of 141,000 prisoners in Theresienstadt, only about 23,000 – just 100 of the children - lived to see the end of the war. The music composed in Terezín continues on as an affirmation of the human spirit.