FYI
Cat Clyde and Jeremie Albino: Freight Train
Two pure voices blend seamlessly on a folk classic.
Apr 28, 2021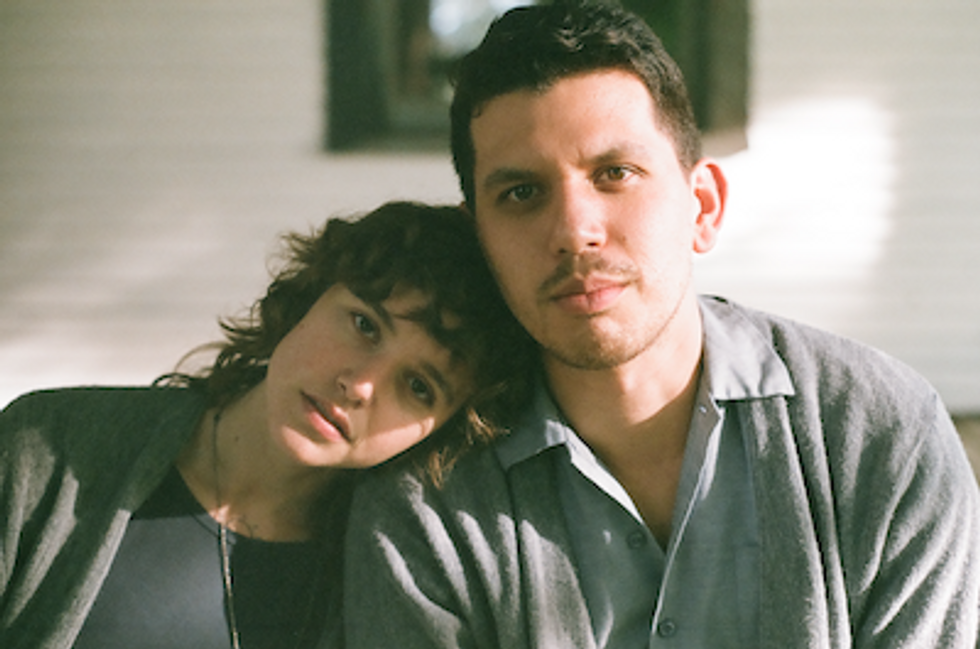 By Kerry Doole
Cat Clyde and Jeremie Albino --Freight Train (Cinematic Music Group): These two critically-lauded Canadian roots singer/songwriters have teamed up to make a joint album, Blue Blue Blue, coming out May 21.
---
Freight Train is the second advance single and video from the record, following on from Been Worryin'. That tune was a duo original, while most of the numbers on the new album are covers of tunes of some of their favourite artists.
Freight Train is a folk music classic, written by Elizabeth Cotten, and covered by countless others. Bringing fresh life to such a well-known tune is no easy task, but Clyde and Albino rise to the challenge with ease, their pure voices blending seamlessly. A short (2.08) and sweet folk treat.
Clyde and Albino met in 2018, and a label press release explains that "there was an instant bond when they discovered their music tastes uncannily aligned. They both grew up listening to many of the same records and admired many of the same musicians. Clyde explains, 'It's nice to share that love of listening to something a hundred times and never getting sick of it. As a musician you travel around a lot and meet a lot of people, but when you meet someone that has a hunger for the same type of musical food, it's really special.' Cat and Jeremie realized almost immediately that they wanted to collaborate."
Musical bonds were strengthened when Clyde visited Albino's country house in 2019. At the time they were both working on their own albums – Albino's debut,  Hard Time, and Clyde's second album, Hunters Trance. The visit was a much-needed break from the pressure of touring, and all-night jam fests followed, laying the groundwork for the album.
Both songsmiths are fans of classic old school singers and storytellers like Lightnin' Hopkins, Blind Willie McTell, and Michael Hurley, and they do their inspirations proud with this record.
Links (Cat Clyde)
Jeremie Albino