FYI
A Book That Takes A Look At Why Lhasa de Sela Matters
Noted US music journalist Fred Goodman (pictured) offers up a fascinating portrait of the late world music chanteuse who called Montreal home.
Nov 13, 2019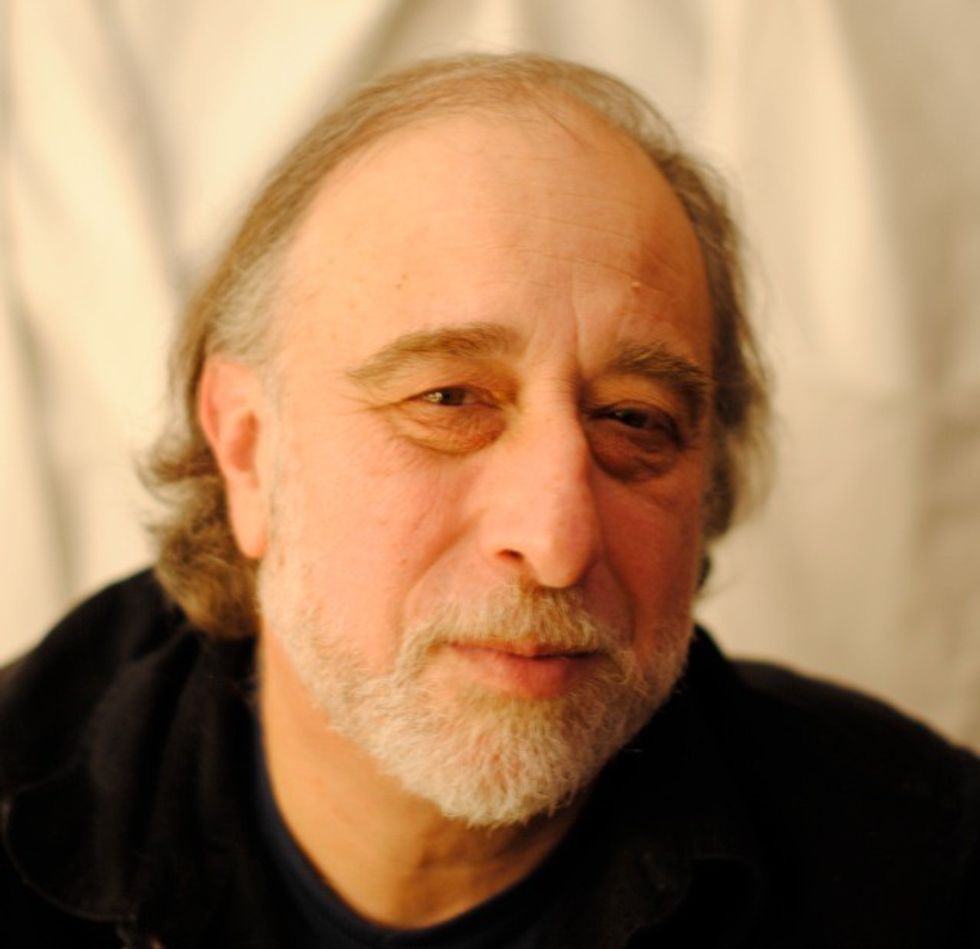 By Kerry Doole
At first glance, Lhasa de Sela seems a highly improbable choice of subject for a music biography series. The first two titles in the acclaimed Music Matters series published by the University of Texas Press have profiled The Beach Boys and The Ramones, with future subjects to include Patti Smith and Rage Against The Machine.
---
Surely an in-depth look at a Montreal-based world music singer/songwriter who died a decade ago and has made virtually no impression in the US would be a tough sell?
In a recent e-mail interview, we put that question to Fred Goodman, author of Why Lhasa de Sela Matters, published this past Monday. "I'm not sure even Joan Didion could get an American commercial publisher particularly excited when the pitch is, essentially, 'I have a great story about a singer almost no one in this country has heard of,'" Goodman responds.
"That's a tough hill to climb, and I had to wait several years to find a publisher I thought would be interested and support the project. The University of Texas Press has been a fortuitous home – and Lhasa sort of got there through happenstance.
"The Why Music Matters series was started by Stephen Hull, an editor at another university press. He approached me about contributing, and I said that the artist I wanted to write about was essentially unknown in the US. Although the other books in the series focus on well-known legacy artists, Stephen only had to hear a few of Lhasa's songs and a bit about her life to agree that it was a book, and one he wanted. While I was writing, Hull's imprint stopped operating. Fortunately, the series was picked up by the University of Texas Press, which has a long and thoughtful history as a publisher of books on music and musicians."
Goodman's reputation as one of the best music journalists and authors in the US certainly helped his case. A former editor at Rolling Stone, he has also written extensively for publications such as The New YorkTimes and Vanity Fair. His previous books include The Mansion On The Hill: Dylan, Young, Geffen, Springsteen, and the Head-On Collision of Rock and Commerce, which received the Ralph J. Gleason Award book of the year award.
Adding to the author's challenge in profiling Lhasa was the fact that he had never interviewed or seen her perform. The book begins with a Prologue, dated Jan. 9, 2010: "Here's Lhasa who died New Year's Day in Montreal," stated New York City radio (WBAI) host Jeannie Hopper, who then played a Lhasa track, Anywhere on This Road.
That was the first time Fred Goodman had ever heard that magical voice, and he was transfixed. He writes that "it was mesmerizing and ambitious, musically sophisticated and emotionally advanced - the most intelligent pop record had heard in a long time. How could I not have heard of her? How could any artist capable of this die quiet and unknown?"
From this revelatory moment, Goodman dove deep into the music and fascinating life of Lhasa, and the result is a compelling and valuable biography. Of course, at the time of her death at age 37 (of breast cancer), Lhasa de Sela did not die unknown. She was popular enough in her adopted country of Canada (especially in Quebec) to have sold platinum on her 1997 debut album, La Lorona.
Winner of both a Felix and Juno Award (in 1998, for Best Global Album), that Spanish language record had, by 2003, sold 120,000 copies in Canada, 330,000 in France and a paltry 30,000 in the U.S.
In typically free-spirited fashion, Lhasa quit music and moved to France in 1999 to join her sisters in Pocheros, a circus/theatre company. She returned in 2003 with a second album, The Living Road, featuring songs in English, French and Spanish. Lhasa only recorded one other album, 2009's Lhasa, entirely sung in English, and recorded just before her cancer diagnosis.
In researching Why Lhasa de Sela Matters, Goodman conducted extensive interviews in Montreal, the adopted home city of the US-born artist. "Her friends and family were very generous to me," he explains. "I think every one of her friends has a 'Lhasa story' – a moment they think of as indicative of who she was and that they now hold dear.
"I do wish I had been able to interview Lhasa. Fortunately, many of the people who did get to talk to her asked the right questions regarding her unusual upbringing and the impact it had on her art and world view. That part was there.
"And it was through interviewing her friends and family that I was able to gain insight into her personality, temperament, and work habits – and that's a large part of what I wanted to bring forward. Many of Lhasa's fans think of her as something of a pixie, a musical sprite. She was, in fact, a very complicated person with many facets: exceptionally bright and unendingly curious, Lhasa could be funny and outgoing – the person who kept everyone laughing -- and also a sophisticate plagued by deep doubts and given to dark moods. And as an artist, she sought to rectify and express those different parts through writing and music."
Goodman probes de Sela's upbringing with surgical skill. He explains that "I knew a bit about her unusual childhood before I began the book: the lore of her hippie childhood was there in interviews and articles. But I had no idea how deeply affected she'd been by her family's life and travails.
"She said something in one of her interviews that I found beautiful and heartbreaking: asked about her enduring interest in romanticism and fairy tales, she said, "I have this sense that my life is a story that is not a sad story.'' The artist she became, the persona she invented, turns pain into hope."
The immense impact Lhasa has had on the Montreal music community was brought home to Goodman on one visit to the city, as he recalls. "When I was researching the book, my wife and I attended a tribute concert marking the 20th anniversary of Lhasa's first album, La Llorona. This is a record virtually no one in the US knows, yet 40 miles north of the border, Lhasa's fans snapped up the show's 2500 tickets in no time."
Why Lhasa de Sela Matters is the first Lhasa biography, and Goodman reflects that "as a journalist, I am surprised at that because Lhasa's life and story are so unique and her work so engaging, the music so moving. It hit me right away when I heard her music for the first time: when you are hearing Lhasa, you are hearing somebody."
He is happy to be termed an evangelist for Lhasa, an artist he credibly claims is the US' 'first world music chanteuse.' "This is really what it is all about for me: music fans should know this artist; should know her story. Both the music and the story have a life of their own and continue to resonate. One of the things we can do as journalists is to open eyes and ears to meaningful but overlooked stories and sounds."
Researching the biography gave Goodman a fresh appreciation of Montreal. "For a New Yorker like me, the diversity of the Montreal music scene is a lovely surprise. It is so different from what I came up in. And I'm endlessly surprised by how encompassing it is, especially the Francophone scene. It's true that the City has a foot in two worlds – and nowhere is that more apparent than in the music."
One Canadian music industry veteran thrilled at the publication of Why Lhasa de Sela Matters is Toronto publicist Jane Harbury. She tells FYI that "I am delighted that Fred Goodman has written this book showcasing this most magical artist and woman I have ever known. Through our decade together, we became real friends."
"Lhasa came to me via Keely Kemp, then at Select Distribution, and Denis Wolff, then head of A&R at Audiogram. I had the honour to be Lhasa's Canadian publicist (for all of Canada except the Francophone communities) for all three of her albums and the decade-plus of her career as a dearly loved and successful artist."
Harbury adds that "I strongly believe that Lhasa's music and the everlasting impact she, and it, made in this country (and well beyond) should never be forgotten. Sadly we're living in a disposable world  -  too many options, very little artistic freedom from so many radio conglomerates."
Asked what may have become of this rare talent gone far too soon, Goodman answers: "I've asked myself that question, too. I suspect she would have continued to search in many directions. I was fascinated to discover that while she is making her final album, Lhasa, in which she is pursuing a simple, stripped-down 'live'' sound intended to introduce her to American rock and alternative listeners, she is already talking about going to South America to record with a variety of musicians."
"That constant switching of gears is the kind of thing that drives record companies crazy, but one of Lhasa's greatest strengths was her curiosity and hunger for knowledge. She was very thoughtful and was a perfectionist – she held herself to an almost impossible standard and always strove to make something enduring. Yes, I think we were cheated out of about 40 more years of music."