FYI
Artists For Peace and Justice Partners with Arcade Fire's KANPE
With the 50th running of the Canadian Grand Prix at Montreal's Circuit Gilles Villeneuve underway, Artists for Peace and Justice held its inaugural charity event in Montreal June 8 at the Ritz-Carl
Jun 14, 2019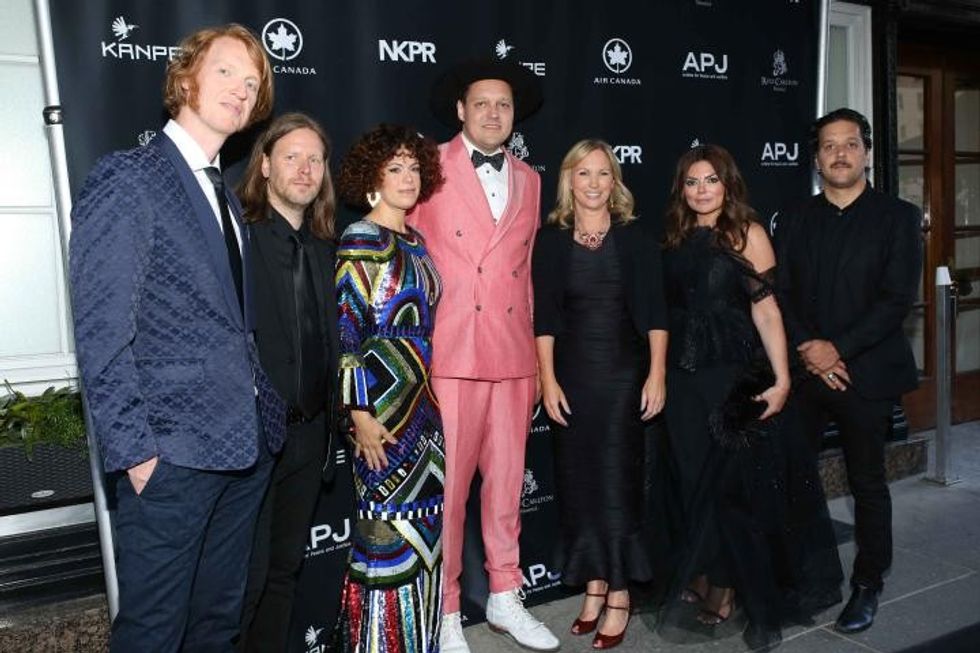 By External Source
With the 50th running of the Canadian Grand Prix at Montreal's Circuit Gilles Villeneuve underway, Artists for Peace and Justice held its inaugural charity event in Montreal June 8 at the Ritz-Carlton, raising $250,000 for education initiatives in Haiti, in partnership with KANPE, the charity co-founded by Arcade Fire's Regine Chassagne.
---
"After celebrating our tenth APJ anniversary in Toronto this past fall – and over $30M raised to build a high school that allows 3500 students annually a chance at an education they wouldn't otherwise have had – we thought it was only fitting to expand our Canadian roots and bring this incredibly important evening to Montreal where the Haitian community is so strong," Natasha Koifman, APJ Canadian board chair, U.S. board of directors member and gala co-host, said in a statement.
The gala included a live auction that includes prizes like a private dinner catered by Chef Paul Toussaint, a three-day trip to New Orleans, including VIP access to Krewe du Kanaval parades and parties, which generated over $75,000 from a winning bidder, and a Kate Moss painting by artist Anthony Ricciardi.
Arcade Fire, who also performed for the event, received the Peace and Justice Activist Award for their work to support families in Haiti.  Past honorees include Sean Penn, Susan Sarandon, Jackson Browne, and "Property Brothers" Drew and Jonathan Scott.
– Continue reading Etan Vlessing's feature on the Samaritanmagwebsite.