FYI
Anatomy Of A Virtual Music Festival
Toronto's Beaches Jazz Festival has become a rite of summer, attracting over a million visitors who roam Queen Street, splash money in a large number of family-owned businesses and leisurely take i
Jul 22, 2020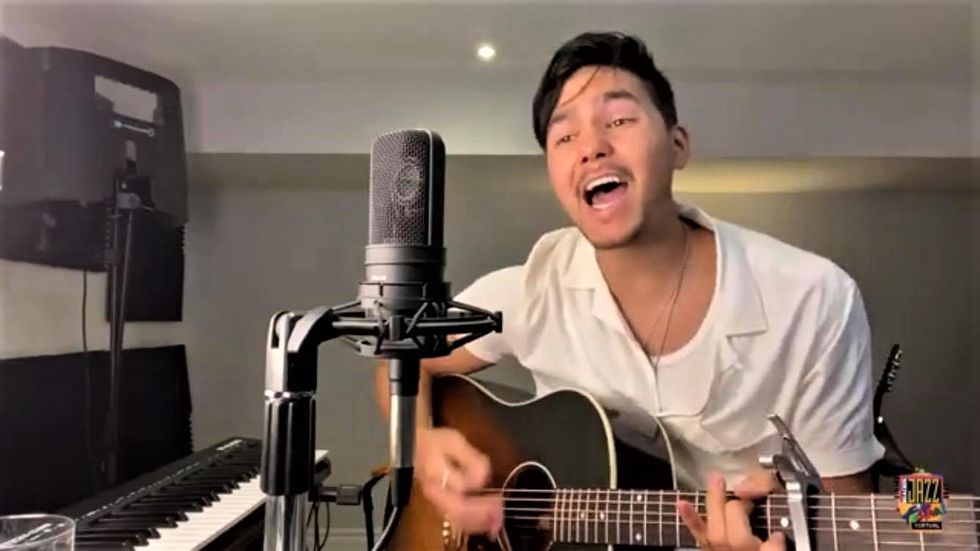 By David Farrell
Toronto's Beaches Jazz Festival has become a rite of summer, attracting over a million visitors who roam Queen Street, splash money in a large number of family-owned businesses and leisurely take in the carnival of music that founder Lido Chilelli and his small executive team have put on for the past three decades in July for free with the support of corporate sponsors and grant orgs. 
---
With covid, that sun-baked exuberance is gone and instead the annual has been shoe-horned into a menu of streams that can be watched in real-time or conjured on-demand on several platforms that Beaches Jazz is using as a share point for a festival that's adapted to the virtual rather than visceral experience.
The evolution from a fun-filled festival to the virtual world started in February when Chilelli second-guessed that the pandemic's reach could affect the annual, and his team started reaching out to performers in March to create performance videos. All in, there are 300 musicians and 75 bands. With a June deadline, his team used three studios to sync the audio and video submissions.
"It took us hundreds of hours and a lot of money to pull this together," Chilelli said in a phone interview this week. Working non-stop, the payback has been minimal at best for him and his core team, but everyone's working with a lot of passion and volunteering to see this through. "We're just trying to get through this year because there's going to be another year and we want to be back. We want to stay alive. We just have to swallow it this year. It's really hard. It's like we got hit by a tornado, but it's really important to engage the community, stay connected with the music community and our sponsors and come September we'll be back at it writing applications for government grants, providing analysis for the sponsors that stuck with us."
Longstanding music director Bill King has his own handle on the new reality: "Basically, we're doing what we can to bridge the pandemic and not disappear. There's a lot of sadness in the air with clubs going down and musicians finding themselves unable to play the summer circuit. But we gotta fight, and there's good news too," he waxes. "Since we started streaming on June 22, our Facebook showstream has exceeded 300,000 views. That covers some ground that we've lost and we can insert advertising into the streams and that provides some revenue to keep this boat afloat.
"I think it's the same for everybody in live. We've gotta keep rolling, keep our position in front of our audiences, and show Ontario Creates, TD Bank, and OLG that we have an ongoing story, we have a following, we have found a way to adapt, to beat the damn virus."
The Beaches Jazz Festival runs through Sunday, July 26. All events and streaming platform details can be found on the official website.