FYI
Ali and Theo Continue Their Christmas Tradition
The two Toronto singers have collaborated on seasonal singles for almost a full decade, delivering fresh takes on holiday classics, including their just-released version of "The First Noel." Here the pair discusses recording and their close creative and personal relationship.
Nov 19, 2018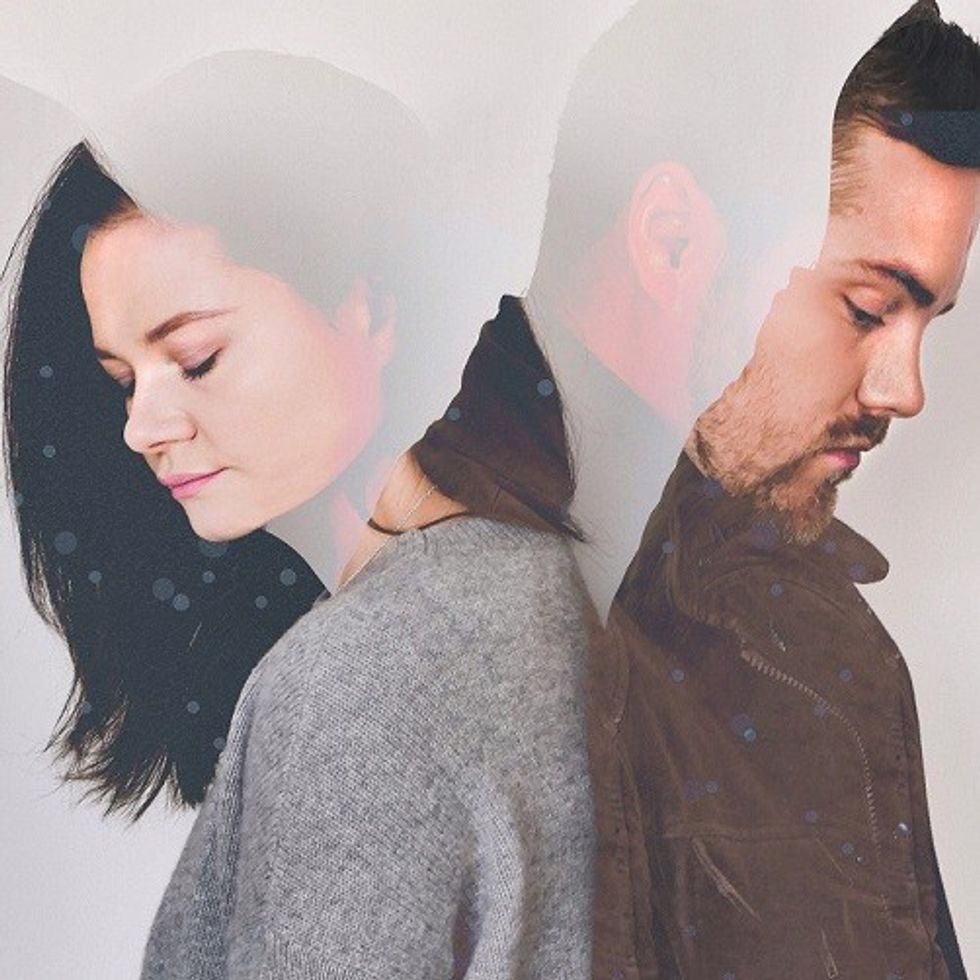 By Kerry Doole
A new Christmas song from Ali & Theo has become a regular holiday tradition, one as warm and comforting as a hot chocolate on a cold winter day. The Toronto-based vocal duo of Ali Slaight and Theo Tams first collaborated on a seasonal song back in 2009 with "Do You Hear What I Hear," a charity single designed to benefit War Child Canada that went to #1 on the Canadian AC Chart.
---
The pair has just released another fresh take on a classic Christmas tune, the much-loved "The First Noel." The tune has a deep personal resonance for Theo who explains that "I was raised in the church, so the first time I was exposed to the song was as a young child at the Chrismas service. I have been familiar with it for decades."
"When you are younger it is one of those you sing all the time at Christmas," adds Ali. "It is a classic go-to song."
Recording one or sometimes two songs together per year means that Ali & Theo have now recorded and released 12 holiday tunes. In recent separate interviews, they explain that the process has become more comfortable and even more enjoyable as their creative and personal relationship has deepened.
"We know each other's voices so well now, and it helps that we're really good friends too," Ali explains. "As we have to got to know each other better, we're usually on the same page with things like song choices. We know what works for our voices and what doesn't, so it is always an enjoyable process."
Theo concurs, recalling that "when we did the first song, it was just three or four weeks after we'd met, so we didn't really know each other. Now, we have a really good friendship and a great working relationship behind the scenes. It is amazing that it is almost a decade of this tradition now."
"The First Noel" was recorded recently at the Slaight Music studio, with Ari Rhodes producing and Ali Slaight co-producing. "Ari and I went in there for a session and played around with production ideas, then Theo came in, and we laid down our vocals," Ali explains. "We're pretty quick at this now. I think the recording is the easiest part, but we spend a little more time on production now."
"We like to come up with some cool harmonies and counterpoint. The melody of 'The First Noel' is very simple. Even the chorus is almost the same as the verse melody, so we tried to come up with ideas to make it build and be more dynamic."
Tams is highly impressed at his partner's chops in the studio. "Ali had such a huge hand in the production element of 'The First Noel.' She has such a beautiful ear for really hearing these big atmospheric types of production which you hear in the track. That is a lot of her."
"It is always a team effort. Ari's style is to be very collaborative with the artists, and that worked well with us. I'm more of a vocal and melody-driven guy."
The core signature of Ali & Theo is the quality of their voices and their vocal harmonies. "The First Noel" exemplifies this as they trade voices and harmonise sweetly.
"People say our voices blend well together," observes Ali. "There were a couple of times in the studio when Ari said that we almost sounded the same at certain points, with the tone of our voices as we were harmonising. We know each other's voices so well."
Theo notes that with their versions of seasonal songs "we are not reinventing the wheel. We are just really playing to our strengths, which is our vocals and harmonies and our delivery."
He remains a fervent admirer of Ali's voice. "When I first walked into the studio to record this song, Ali had just started recording her first verse.  I heard her creative approach to the first melody and my heart burst. It was just so beautiful, pure and honest. She is so good at harnessing that when it comes to this type of music."
Both singers are committed to adding a fresh twist to the material they cover. "Because we know how much Christmas music is out there, we are trying to stand out a little in some way by creating our own spin on the song," Ali explains.
Check out the track here