FYI
25 Artists You Should Get To Know
One advantage to having a three-hour radio show is the exposure to artists of many persuasions under the influence of a vast range of cross-cultural experiences. Although the mainstream focuses on a narrow field of obvious candidates, the view from the outside is rich in substance, creativity and diversity. Diversity is the infrastructure underpinning each of these 25 recommended artists.
Jun 23, 2021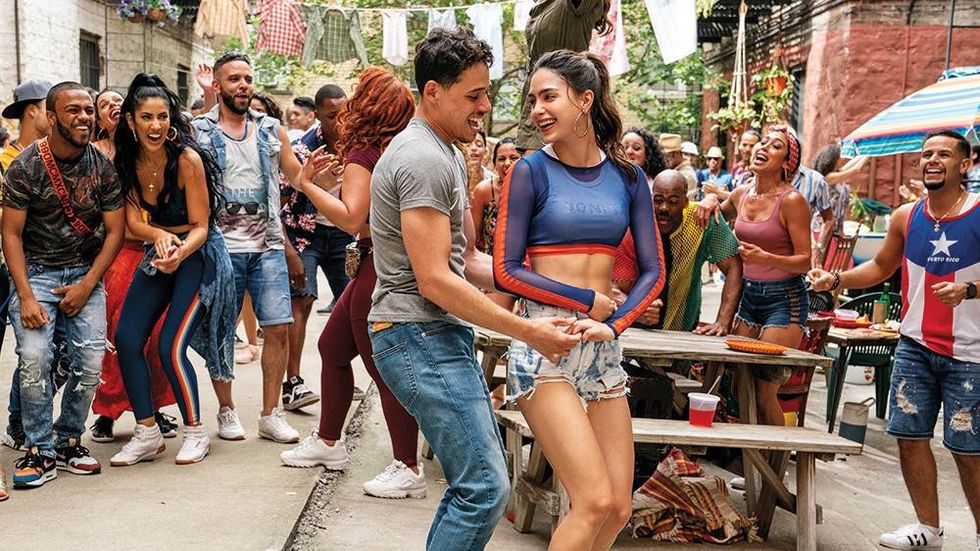 By Bill King
One advantage to having a three-hour radio show is the exposure to artists of many persuasions under the influence of a vast range of cross-cultural experiences. Although the mainstream focuses on a narrow field of obvious candidates, the view from the outside is rich in substance, creativity and diversity. Diversity is the infrastructure underpinning each of the twenty-five artists below. There's Cuban rap, contemporary gospel, British hip hop, retro Soul and funk, neo-soul, metal funk, roots Christian gospel, new rhythm & blues, rap jazz, jazz poets. A light sample of the listening experiences developing the future and a symbol of our playlist on Soul Nation @jazzfm91 Tuesday evenings 9-midnight.
---
In the preceding fifteen months, it seems the slowdown/shutdown has frustrated artists, reinvigorated, and clarified a range of collaborative and creative possibilities. The broad view is much more promising than the design for dollars. New sounds evolve organically. When there are no conditions or boundaries applied, there comes a movement.  Measure the temperature of a situation, and you get an idea of what to expect. Virtual play died as quickly as it arrived. What endured was that back to the basement woodshedding. That grind took into consideration the loss, hardships, politics of this life cycle and cooked up a dish in need of impeccable plating.
Nevertheless, the results are promising and in step with the moment. The shelves are now replenished. Whatever your source for listening, consider these artists. Each comes with a listening recommendation to get you started.
1. Telmary (Diaz)
A one-time representative of Jane Bunnett's Latin/jazz band, Telmary is now a force worldwide collaborating with a legion of producers and players. The queen of Cuban rap and spoken-word first nominated for a Grammy in 2002, a beneficiary in 2007 of NOW Magazine's Best Latin Artist Award, a 2008 Juno Award for Best Contemporary Album with Jane Bunnett, 2014 Cubadisco Award Winner, Best Hip-Hop Album. The street poet is back with a new side, Maradento, partnering with a host of revered Cuban compatriots, including Omara Portuondo, Pedrito Martinez, Munir Hossn, HabanaSana.
Recommend: Maradento
2. The Bamboos
The Bamboos were formed 21 years ago in Melbourne, Australia, by New Zealand-born producer, guitarist and songwriter Lance Ferguson. At the core of the band's sound, an attachment to the roots of street funk and jam bands. The groove revolves around the pulse of bassist Stuart Speed and drummer Scott Lambie laying the rhythm precisely where New Orleans' The Meters, Macon, Georgia James Brown, Ivan' Boogaloo Joe' Jones, and Rueben Wilson held it steady.
Recommend: Hard Up
3. Nubiyan Twist
Ten musicians light up the stage with a synthesis of Afro-Jazz, Dub, Hip-hop, Reggae, Soul and Electronic, lead by vocalist Nubiya Brandon and producer/guitarist Tom Excell. Outside the band's repertoire, partnerships with the finest African artists of any age, Mulatu Astake and drummer Tony Allen.
Recommend: Buckle Up
4. Isaiah J. Thompson
On the first review, one couldn't help but consider pianist McCoy Tyner of the John Coltrane era and the many Impulse recordings that confirmed his status as the fresh voice behind the acoustic piano. The modal stylings set Tyner apart from his contemporaries Herbie Hancock, Keith Jarrett and Chick Corea. Thompson carries that history in his hands and communicates with the same urgency and precision while twisting his imagination around the pulsing rhythm.
Recommend: Budini
 5. Ghost-Note
I've marvelled at the compositional and specialized skills of drummer Robert "Sput" Searight, founding drummer of crossover jazz band Snarky Puppy. Searight videoed several live-in-studio band plays for Vic Firth Company, manufacturer of drum sticks and mallets. Ghost-Note is another side project between Searight and Snarky Puppy's percussionist Nate Werth. The collection also presents much sought-after bassist MonoNeon. The music is percussion-based funk, hip-hop, and way above most fusion bands in intricacy and transmission.
Recommend: Swagism
 6. We the Kingdom
On first hearing, I thought the ears witnessed the resurrection of Robbie Robertson, Levon Helm and The Band. The sound is pure Americana, right down to the mountain music bend of notes. The band comprises multiple generations of relatives from around Nashville, Tennessee. Ed Cash, Scott Cash, Franni Rae Cash, Martin Cash and Andrew Bergthold make up the core of the Christian rock band. Gospel music comes in many shades, and We the Kingdom brings authentic spirituality to their music, missing the highly polished televangelists. This is masterful roots music.
Recommend: Holy Water
 7. The New Mastersounds
The New Mastersounds are a punchy four-piece jazz fusion and blues/funk band from Leeds, England. Ten studio albums, two remix collections, many live dates in, this powerhouse unit merges old-school recording and presentation techniques with today's shared love for jam bands. Modelled somewhat after their stateside counterparts Medeski, Martin and Wood, The New Mastersounds stay with the program, releasing one scrappy track after another.
Recommend: MRG
 8. Mark Lettieri
A third member of Snarky Puppy, guitarist Mark Lettieri is a two-time Grammy Award-winning artist with a presence on tracks with Eminem, 50 Cent, Kirk Franklin, Snoop Dogg, Erykah Badu, David Crosby. The sound is aggressive in the pocket with a bit of John Scofield in the rearview mirror. Always inventive and another player in step with the times who continually collaborates with the top players on the scene and keeps new music constantly flowing.
Recommend: Magnetar
 9. Tamela Mann
Two singers got me through the bleakest hours of Covid – gospel singers Tamela Mann and Tasha Cobb Leonard. I call gospel music that vaccine of goodness. Put aside the proselytizing and get to the heart of the music. The roots of contemporary music flourish in those voices harmonizing and testifying in churches. Mann's career began as part of gospel giant Kirk Franklin's clan. Mann also began acting in 1999 after being spotted by Tyler Perry. There are Grammy Awards and a long list of on-screen captures. Madea's Family Reunion, Madea's Class Reunion, Diary of a Mad Black Woman. Big hear me voice!
Recommend: Change Me
10. Butcher Brown
The funk can occur from anywhere when there's a significant party of like-minded groove masters. Richmond VA's Butcher Brown are contenders for the best-kept secret amongst an advancing brigade of international reactionaries. There's some James Brown in there, as well as Herbie Hancock. It's that blend of jazz, hip hop, funk, rap, rock and Soul that crosses all barriers.
Recommend: Cabbage
 11. Sean Jones
 Jones, summertime and Toronto's Casa Loma have turned into a tradition. The weekly concerts under the stars drew thousands to the castle grounds to imbibe classic soul hits and smooth jazz fare. However, Jones, the consummate entertainer, keeps the focus on his recording career. The atmosphere is neo-soul with a hint of soul singer Seal in the mix.
Recommend: She Is
12. J.P. Saxe
Back seven to eight years ago, a young J.P. was doing the rounds attending showcases across the region. Saxe also began posting bedroom videos singing over loops and layering the vocals. These short inventive, and intuitive clips garnered considerable attention. Not long after, the determined young man fled to Los Angeles. Time, talent and a fierce game plan produced a platinum-selling single, If the World Was Ending.
 Recommend: Line By Line
13. Theo Tams
The former Canadian Idol winner has been outlining a steady path onto the pop charts with a long-running sequence of holiday classics covers and neo-soul explorations. Gifted with a voice that could carry any material presented to him, the songwriter has been navigating personal issues, conflicts and shredding barriers. There are many colours and longings deep in the grooves. Tams wears his passion on his sleeve.
Recommend: Jekyll Hyde Love
14. Nate Smith
Drummer Nate Smith is a representative of the present-day class of musicians with no limitations. As a leader of Kinfolk, Smith fuses disparate styles linking Americana with jazz, folk with fusion jazz. Smith is likewise a member of two wildly infectious and funky ensembles – Vulfpeck and spin-off group The Fearless Flyers.
Recommend: (If Love Won't) Can We Forgive Ourselves
 15. Acantha Lang
Lang has established a name for herself as a session vocalist and Soul artist. The New Orleans singer moved to New York City and began headlining a weekly Blues show in Harlem. Robert Randolph and the Family Band recorded Lang's Gonna Be All Right on his album Got Soul and earned a Grammy nomination in 2017 for Best Contemporary Blues Album.
Recommend: Whatever Happened to Our Love?
16. Tasha Cobbs
When I think of Aretha Franklin's Amazing Grace album, I think of Tasha Cobbs. Cobbs, much like Tamela Mann, dwells in the same outward regions of prominent voices with immense talent and dynamic range. Cobbs won a Grammy at the 56th Annual Awards for Best Gospel/Contemporary Christian Music Performance to go with 3 Stellar Award Awards and 3 Dove Awards. Her  powerful delivery and nerve-tapping vocalizing are in a class of their own.
Recommend: You Know My Name
 17. Thundercat
Stephen Lee Bruner is an American bass guitarist and songwriter from Los Angeles masquerading as Thundercat. Bruner is acclaimed for his activity on Kendrick Lamar's 2015 album To Pimp a Butterfly. Thundercat earned a Grammy for Best Progressive R & R&B Album for his fourth release; It Is.
Recommend: I Love Louis Colle
18. P.J.Morton
Since 2012 Morton has been the keyboardist for the pop-rock band Maroon 5. On his own, Morton has a voice well within the range and quality of the late Marvin Gaye, capable of working the lanes separating soul and gospel music and integrating one with the other. A dynamic performer with many collaborations under his belt, Morton has two Grammy nominations – Best R&B Album and Best R&B Song at the 60th Grammy Awards.
Recommend: Go Through Your Phone
19. Cory Henry
A long-time member of super jazz/funk group Snarky Puppy, Henry may be the most influential keyboardist on the music scene. Henry comes from the church and plays a masterful Hammond B-3, much like the great Billy Preston from a young age. His improvisations are delineated and analyzed by students of all stripes. Henry is a player of great originality and insight.
 Recommend: Rise (Funk Apostles)
 20. OKAN
The local duo made up of Cuban violinist and percussionist Elizabeth Rodriguez and Magdelys Savigne recently captured a Juno in the World Music category to go with previous Junos as representatives of saxophonists Jane Bunnett's all-women ensemble Maqueque. It's music bound to tradition yet of the times.
Recommend: Mercedes
 21. Anthony Joseph
Mesmerizing. Trinidadian poet Joseph inhabits a world of his holding, blending American jazz with Caribbean roots. The stories weave through the neighbourhoods of his birthplace, Port of Spain, across the Atlantic to England, where he has lectured at London Metropolitan University, University of Surrey Roehampton, South Thames College and currently, Birkbeck College. A true academic and decorated poet with a gift for storytelling.
Recommend: Voodoo Lay Loo
22.  Larnell Lewis
Brampton, Ontario drummer Lewis has been playing locally since his early teens and upping his game at every interval. At once, a participant in hip hop singer Jully Black's road band and Matt Dusk's jazz unit, Lewis caught fire with Dallas-based fusion jazz-rock band Snarky Puppy. A bulwark on YouTube with his many videos and millions of views dissecting drumming technique. Lewis is a bandleader of considerable note himself with a couple of Grammys, to boot.
Recommend: Rejoice
23. Ledisi
Ledisi Young came to prominence as a serious presence on the neo-soul scene. Nominated recently for a Grammy in Best R&B Album, Best R&B Performance and Best Traditional Performance, along with a Soul Train Award – Young is a much sought-after collaborator and the first choice 'live' or in-studio action. A gifted performer with an infectious stage persona and dynamic vocal range.
Recommend: Anything For You (Duet PJ Morton)
 24. The War and Treaty
American husband and wife team from Zambia living in London come naturally to the contemporary world of soul/blues/rock and roots music found in the current DJ-assisted recordings. The duo is versatile and not bound to any one genre. The combination of the two voices can work itself into any genre and dominate.
Recommend: Are You Ready to Love Me?
25. In the Heights – soundtrack
I often compare film soundtracks up against Leonard Bernstein's West Side Story. A rare few even come close. Between the orchestrations and intricate dialogue resides melodies that linger an eternity. Lin-Manuel Miranda's remembrance of his youth growing up in Washington Heights's New York City shares many qualities. The soundtrack is to the bone Latino with fierce percussion and brass, interspersed between spoken word moments of conflict and tenderness. Pure joy!
Recommend: The Club