FYI
2021 Juno Awards Nominees: In Their Own Words
A diverse and well-curated group of nominees participated in a two hour session of Zoom interviews last week. Their fascinating observations revealed the deep impact the pandemic lockdown has had on their art and their approaches to it.
Mar 15, 2021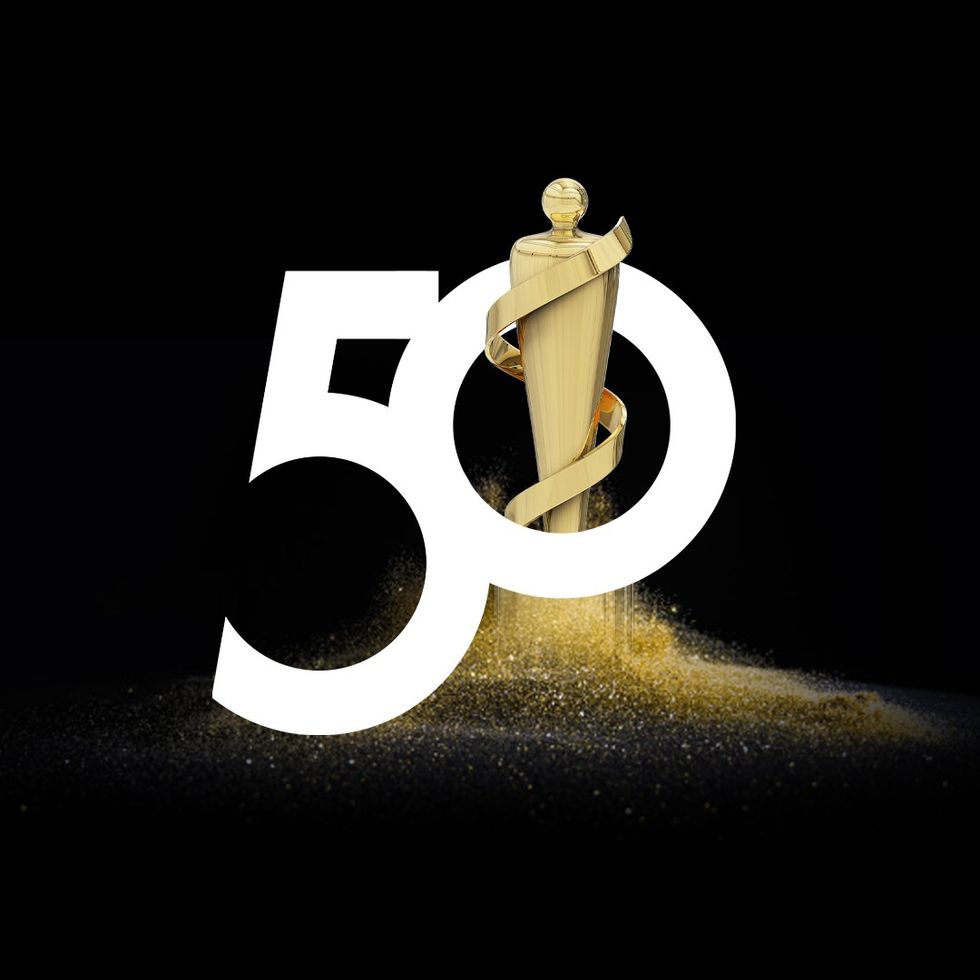 By Kerry Doole
Last week, the 2021 Juno Awards announced all 225 nominations spread across 44 categories for awards to be handed out at the 50th Juno Awards on the weekend of May 14-16. 
---
Following the official announcements, a diverse and well-curated group of nominees were Zoomed in from living rooms, offices and studios from across Canada to answer a few questions posed by music scribes from major media outlets, including FYIMusicNews.
The two hour session featured eloquent and oft-fascinating observations from the artists interviewed. These often revealed the deep impact the pandemic lockdown has had on their art and their approaches to it. Without further ado, here are their responses, all coming after some introductory remarks by Juno Awards/CARAS CEO and President Allan Reid.
Allan Reid
On the past year: "As everyone knows it has been a crazy last year, beginning with the cancellation of the Junos in Saskatoon almost exactly a year ago through to doing what we are doing now. I don't think anyone thought a year ago that we might be in the same circumstances as we were last year. At least this year we were able to plan things.
"I think what I'm most excited about is that we are actually doing this and are able to honour all the incredible artists who have made music in the last year. It has been a challenging year for the entire music industry and so many others but it has been absolutely outstanding to see the creativity carry on.
"As I mentioned earlier, we saw the most submissions in Junos history. That was a real surprise to us. We weren't sure if artists  would still record and release albums when they couldn't tour, but we found the exact opposite. We're thrilled to see so many artists putting out amazing recordings.
On plans for the 2021 Junos:  "We realised last year there is no way we could mount the show at an arena with 50,000 people. We started thinking about what we could do . We looked at what was happening with the live music scene and thought to ourselves, 'if we can't do the big arena show, let's take the music to where it all happens, which is in the iconic music venues all across the country.' As we mentioned today earlier we'll be at the NMC in Calgary for Jann Arden's induction into the Hall of Fame.
"We'll also be at the Budweiser Stage here in Toronto and we are looking at some other venues as well. The premise is to show support and solidarity for the live music sector. We will have to follow what the restrictions allow us to do. We'd love to be able to put people in seats. That was the goal of moving from March to May. We are doing some outdoor programming as well but we have to wait and see what's going to happen. I don't think this will be available to sell tickets to the public, given the restrictions even at the green level is to a max of 100 people. So we have a long way to go before being back to normal.
"Whatever we're able to do we'll do. We hope to do as much as we can live- The goals is to have live perfs as much as possible. The majority of the show we hope to have live." 
Ali Gatie - Nominated for Fan Choice, Artist and Album of the Year
On recent inspirations : "The biggest inspiration for me this past year has been The Weeknd, his musical and branding excellence. Everybody has been super-inspired by what he and his creative team have achieved this year. That really inspired me. Not so much musically as we have a different kind of sound but in working harder for my fans to put on the best kind of experience I can for them.
On being part of the Canadian invasion internationally" That has been amazing. When I started growing my career with social media, I was getting more love from America than Canada, but to get radio play here and get nominated for Junos two years in a row shows that has changed. The most amazing experience was playing my first ever hometown show in Toronto . That's something I'll never forget and I can't wait to tour Canada and meet all my fans.
On having his 2020 tour postponed: "The good thing was that I'd never toured before. That would have been my first one, so I just went back to what I'd always been doing. I struggled with 'what do I do?' but I've stayed creative."
On his ambitions: "My biggest goal is to inspire another generation of immigrant kids or those who don't come from wealthy families who might think they don't have a shot as they see others take piano or vocal lessons or go to music school. I never had any of that. I'm from an immigrant family that didn't have much but I had a dream and a passion and I work hard. I worked at MacDonalds. If I can inspire one person to follow their dreams, it doesn't have to be music, that would be my goal in all of this."
On recent duets with Alessia Cara and Tate McRae: "As I grow my brand, I thought 'why not collaborate with some other artists I like?' Tate McRae I've liked for a long time and I see her as the next superstar out of Canada. It was great do a song with her early in her career. they are both amazing!"
JP Saxe - Nominated for Juno Fan Choice, Single, Breakthrough Artist, Songwriter, and Pop Album of the Year
On gaining both Juno and Grammy noms: "The Juno noms are extra special because this is my home. There is nothing quite like getting love from your home especially in a year where I haven't been able to go home! This has been a very emotional morning and I had a very exciting conversation with my dad as I found out about all this. Plus I teased [songwriting and personal partner] Julia [Michaels] that she's dating a Juno nominee now! These are my first nominations, right, and it is a really special thing for me that my first nominations are for songwriting and are coming from my home."
On his nominated hit song If The World Was Ending seeming to predict the pandemic:  "It was entirely a coincidence. Julia and I wrote the song in July 2019 about a hypothetical catastrophe. I'm very grateful that the song has been able to inspire people to put love first during this time?"
On his inspirations growing up in Toronto: "Just being able to go out to [music club] Supermarket on Sundays and play open mics and see all these amazing Toronto musicians. Or going to Rise in Scarborough on a Monday night and hearing amazing poets. Just being part of a city where the arts are valued I think had a huge impact on the artist I am now."
On his songwriting style: The only thing I'm interested in with these songs is being honest. The only thing I'm interested in with these songs is being honest. When I sing a song I want to feel I'm telling the truth."
On the Grammy awards: "Julia and I are stoked, getting ready for the Grammys. Things are happening out here."
Jessie Reyez –Nominated for Artist, Songwriter, and Contemporary R&B Recording of the Year and Music Video of the Year -two. 
On the nominations list: "I feel honoured when I look around at the nominations and I see a rainbow, a great reflection of the multi-culturalism of Canada as a whole. Any progress is good progress. So I'm happy about that but there is always a way to improve. Having multi-culturalism is also about being represented in the boardroom and in higher executive positions. I'm happy to see the direction the Canadian music industry is starting to go on. I see more black people hires, so Hallelujah to that!
On being outspoken about the lack of diversity at major Canadian record labels: "I know not everybody was happy about what I had to say, but it was worth it. It is nice to see those people hired and there also needs to be a conversation about them rising up within the company. We can't leave these conversations under a rock."
Emanuel - Nominated for Traditional R&B/Soul Recording of the Year
On the impact of Kardinal Offishall's support: "It takes a village. It takes people with vision and Kardi had that. He saw us at the stage we were in and he believed in us and our music and he really stuck his neck out for us and started us on the path to where we are here today."
On his album title:  "I referenced the title as seasons I am going through in my life. When we were creating a name for the album we really felt we were going through a lot of growth – me and my core team. We had to make hard decisions, creating a dialogue and confronting the issues that go on within yourself and what we face everyday in our communities and in the world
On not being able to perform: "It has been very tough as that is such an important medium for me personally. We love connecting with people and experiencing the crowd, performing for the people that have taken the time to give our music a chance. That has been really tough."
Tate McRae - Nominated for Breakthrough Artist of the Year and Fan Choice
On her favourite TikTong songs: "I discover new music all the time on TikTok, it's my go-to place. I've discovered lots of artists there, such as Powfu and his song Deathbed."
On the rapid pace of her success:  "Everything does seem a little overwhelming right now, but I'm just so grateful that I've been able to do this over a pandemic. I'm in a category with The Weeknd, one of my fave artists ever! To be amongst so many incredible Canadian artists is such an honour. I am very grateful."
On Ali Gatie: "I was just texting him to say congrats. I love him, and it was so fun to collaborate on a song with him, a fellow Canadian and a great guy."
On the impact of the pandemic: "Music is my way to feel better about things. If I am ever down that will help me. I'm so grateful I can be that person for a lot of people."
Savannah Re - Nominated for Traditional R&B/Soul Recording and Contemporary R&B/Soul Recording of the Year
On her songwriting process: "When I write by myself or for someone else vulnerability is one of the things we have to start with. I have to let you into my world for us to be able to relate. That vulnerability is the basis of all of my music."
On the pandemic: "Honestly the hardest thing about Covid is where it puts your mind. You need a plan to roll out. It is about shifting the mind state as to how are we going to make this work now, it's about adapting. I have another project too – do we wait til the pandemic is over?"
2-Freres - Nominated for Breakthrough Group and Francophone Album of the Year
On 2020: "Our tour was shut down after five shows when the album out, but later we did play a drive-in show and TV shows. Now things are opening in Quebec and we have more shows coming back on the schedule. We're very happy about that."
Powfu - Nominated for Breakthrough Artist of the Year
On getting a nomination: A year and a bit ago I could not have expected a Juno nomination so this is a big twist to the story."
On his father, Dave Faber, being nominated for a Juno earlier: "His band Faber Drive got one. It was Justin Bieber who beat him!"
Dave Faber talks about his son: "It's unbelievevable how proud I am of him – feel so blessed to have  a son as good as this guy. He's a good kid, honest and hardworking, loves God, loves his fans and family."
Tobi – Nominated for Contemporary R&B Recording and Rap Recording of the Year
On his recent collaboration with Haviah Mighty and Jazz Cartier: "That was an experience that was amazing. We wanted to create a moment in Canadian hip-hop history and culture that people can refer to. Also I wanted to increase collaboration between Canadian artists and for that to continue."
On the best advice he has been given: "The best advice was never forget where you came from and never forget what you're meant to do. I carry that with me. To be able to create art is a privilege. The best advice I could give is to be true to your form, be true to who you are, as an individual. That will permeate through your work."
Brett Kissel - Nominated for Single of the Year
On the future: "There's an energetic shift coming. Better days are ahead of us."
On his recent creative evolution: "The best part has been being able to grow into my genre and to have something of value to say. I love a lot of other genres and listen to them regularly, though they may be more driven by melody and feeling than the story itself."
"As I've had these experiences, watching the ups and downs of the world over the last year, it would be very difficult to just focus on fluffy topics when real life is going on. My new record features more real-life topics than I've ever had the courage to talk about."
"A publicist may say 'hey tread lightly on this topic – stay neutral.' 'But being neutral is also picking a side. I just want to stand up for the underdog and what I believe in.  I want to use my music and my platform to spread as much positivity out in what has been a dark world over the last 12 months. I'm grateful to have that platform."
On the impact of the pandemic lockdown: "I love the creativity that has come from so many of my friends through this. I'm really grateful that my team – the label, management, band and crew - followed me on this crazy idea of doing drive-in concerts! I didn't know if it'd be that successful but I was proven wrong. We did 24 shows across Canada and raised $4 million for food banks. That was showing the entrepreneurial spirit we all have and ingenuity where my band and crew figured out a way to bring people together."
"If I look back on 2020 I'm done talking about the pandemic, the darkness and the BS. What I will talk about is the amazing memories of those once in a lifetime shows and bringing people together. They might be the best memories I've ever had."
JJ Wilde - Nominated for Rock album of the Year
On her career path: "I have been pursuing music since 1 was 16. I got a guitar then and at the beginning I just loved to write songs. Over the past 10 years of playing gigs it has been a battle, balancing 2 or 3 jobs at a time but always with music as my guiding light."
On being nominated: "The bands I'm in the category with are bands I look up to, so this is hard to accept as reality. It  makes me hungry to keep putting out music."
Curtis Waters - Nominated for Fan Choice and Breakthrough Artist of the Year
On being nominated: "My first one feels good. You need motivation to do what you do."
On feeling like an old soul at a young age: "Every day I contemplate like getting a cabin and moving out, growing a beard, getting married and having kids, deleting social media. I think about that way too much! I feel like a normal guy. I just want to go for a walk, pet my cat."
On his nomadic past: "I think because I lived in so many places all over the world I never got stuck in just one specific. Whether I was in Calgary or Nepal I'd be on the internet searching out music. That's a big reason I use sounds from every genre, every decade."
Lennon Stella - Nominated for Fan Choice, Single and Pop Album Of The Year.
On the pandemic: "The beginning of the quarantine in my mind was when the Junos were planned. I was in New York City doing promo and was packed from the hotel going to the airport to fly to Saskatoon.  My mom and my sister were driving from Nashville to go there. Halfway there they had to turn back!"
"It also feels crazy putting out music during covid and then having it be heard. It is hard to remember people are listening as you feel so isolated from everything. Being nominated is such an honour in every possible way and very exciting."
On her different nominated categories: "They are all so special categories, but Fan Choice is the coolest. Just having people take time out and go in and vote as many times as they can."
The 2021 Juno Awards will be broadcast nationwide Sunday, May 16  at 8 p.m. ET/5 p.m. PT on CBC TV, CBC Gem, CBC Radio One, CBC Music and globally on CBCMusic.ca/junos. See the full list of nominees here.