FYI
Walk Off The Earth feat. Sarah Silverman: Video Killed The Radio Star
The pop pride of Burlington, ON, partners with a top US comedian for a refreshing new take on the 1979 Buggles hit.
Apr 08, 2019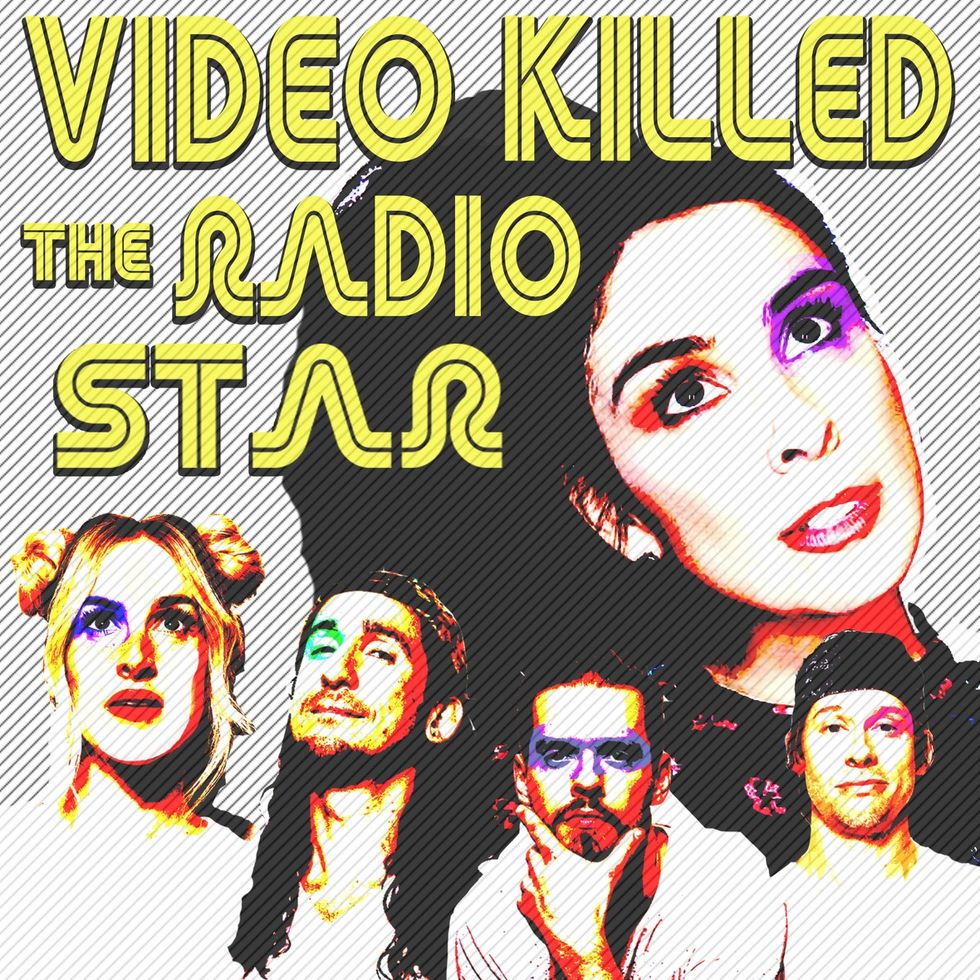 By Kerry Doole
Walk Off The Earth feat. Sarah Silverman: "Video Killed The Radio Star" (Walk off the Earth ENT.): On Friday, Juno-winning and platinum-selling popsters Walk Off The Earth released a new single, a cover of the 1979 hit "Video Killed The Radio Star," featuring famed US comedian Sarah Silverman.
---
You could say the choice of song Buggles the mind. Of course, the band has become both radio and video stars with its effervescent brand of melodic pop, and this is no exception. The cover version is given a twist by having Silverman narrate/sing the lyrics, with Walk Off The Earth members Sarah Blackwood and Gianni Luminati adding backing vocals. The in the studio footage shows a real rapport between the group and their guest star.
"We've always loved collaborating with different artists and met Sarah back in 2012. We talked about recording something fun together ever since and now the time has finally come," WOTE explains in a press release. 
Freshly re-interpreting outside material has been crucial to WOTE's career, beginning with their five-people-playing-one-guitar interpretation of Gotye's "Somebody That I Used to Know," one that exploded on YouTube, garnering over 180 million views. Since then, the band has released a string of successful original songs including, "Red Hands" (#1 at AAA), "Fire In My Soul" and "Rule The World" (multi-platinum in Canada); sold out notable venues across the globe, and collaborated with some huge artists (Keith Urban, Snoop Dogg, Nicky Romero, & Steve Aoki).
An international tour begins in Tulsa, OK, on April 26, and includes such notable venues as Red Rocks and Wembley. Dates here
Publicity: Jillian Santella: Jillian@OneInAMillionMedia.com