FYI
Unison Launches GoFundMe Campaign With Slaight Support
Canadian musicians facing the loss of income, job security and anxiety over their industry's future amid the global coronavirus pandemic has led the Unison Benevolent Fund to launch an Emergency Me
Oct 29, 2020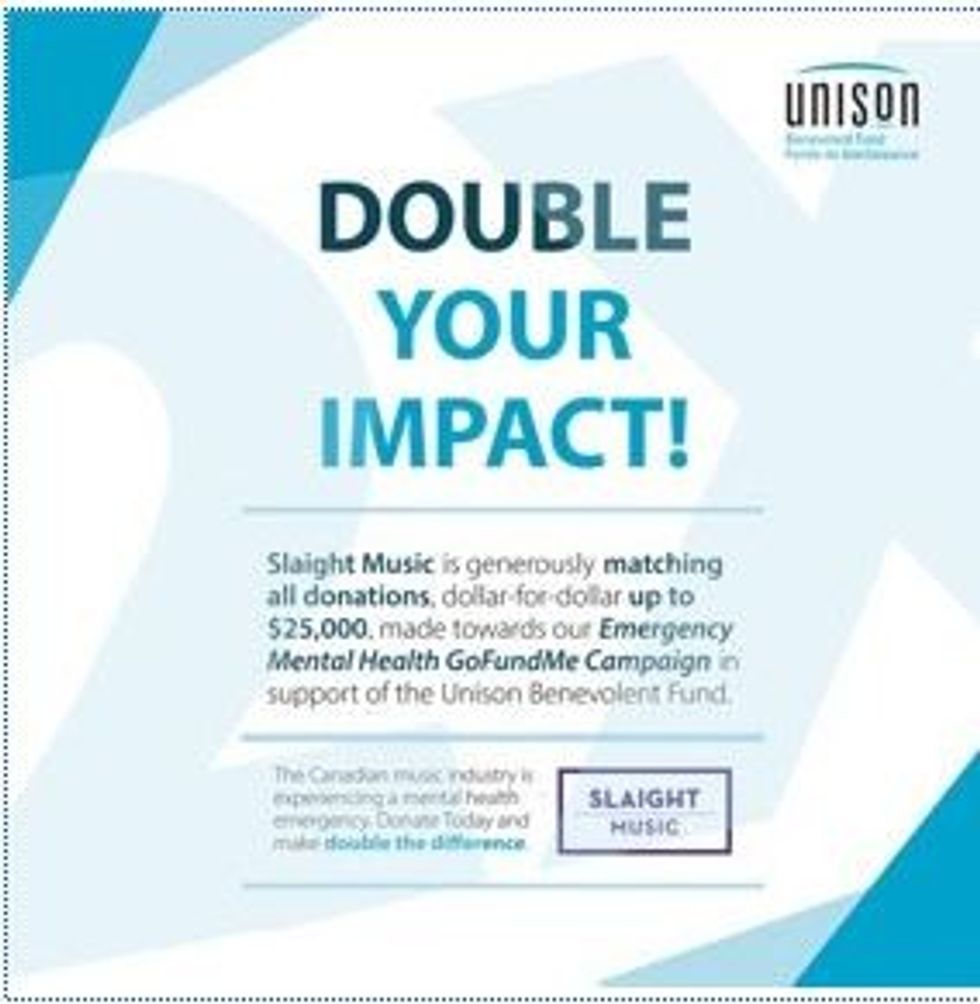 By External Source
Canadian musicians facing the loss of income, job security and anxiety over their industry's future amid the global coronavirus pandemic has led the Unison Benevolent Fund to launch an Emergency Mental Health Relief GoFundMe charity campaign.
---
To support music artists, crews and behind the scenes teams, Slaight Music has agreed to match all donations up to $25,000.
"During a crisis, mental illness doesn't simply go away and for many, the increased stressors only make it worse. Since the onset of the COVID-19 pandemic, Unison has seen a 29% increase in demand for counselling services, and a 61% increase in urgent mental health crisis intervention cases," Unison, a non-profit charity offering counselling and emergency relief services to the Canadian music community, said on the campaign's landing page. Continue reading Etan Vlessing's coverage on the Samaritanmag website.