FYI
Thriller Continues Reign As Global Best-Selling Album
With total international sales of 47 million, Michael Jackson's blockbuster is placed at No. 1 in a new survey. Three Canadian female artists make the Top 25, led by Shania Twain at No, 4, with Come On Over.
Aug 24, 2018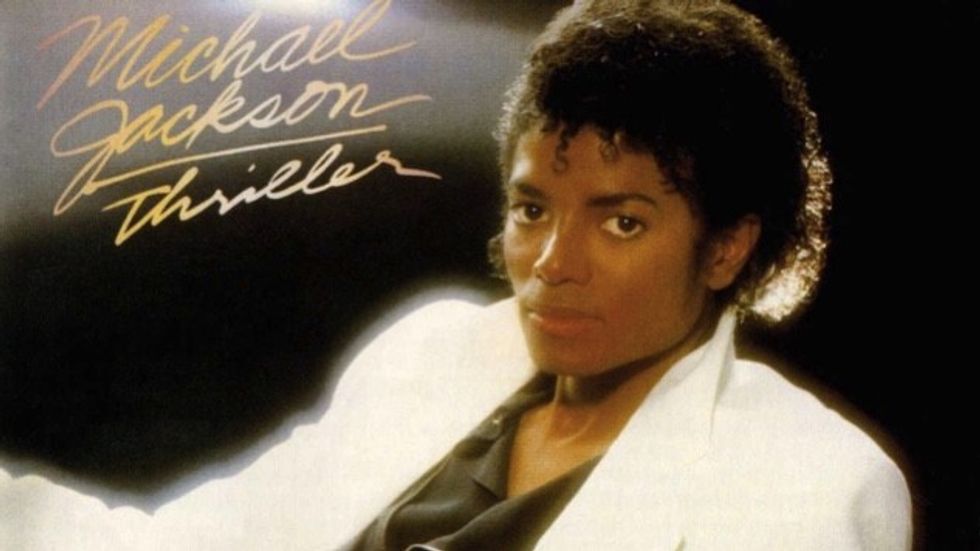 By FYI Staff
The title of best-selling album of all time is a hotly-contested one. Plenty of media attention this week focused on the RIAA claim that The Eagles' Their Greatest Hits collection deserved that title, with sales of 38 million, with the previous No. 1, Michael Jackson's Thriller, falling to second place, with 33 million.
---
That was best on US sales, however, so Paste magazine dug deeper, researching certified international sales figures. Paste explains that "we have ignored "claimed sales" from record labels and relied on data coming directly from the Recording Industry Association of America in the U.S. and its counterparts around the world. That means these figures include the equivalent in online sales since RIAA started incorporating those numbers in 2016. This is as accurate as we could count as of Aug. 21, 2018, just after the latest RIAA reporting period."
The revised list puts Thriller back on top, with an estimated global sales of 47 million, compared to 41 million for Their Greatest Hits.
Three Canadian female artists made the Top 25, all with hit albums released in the '90s. Celine Dion places at No. 22 with Let's Talk About Love, with an estimated 19 million in global sales. Alanis Morissette is at No. 10 for Jagged Little Pill's tally of 24 million, while Shania Twain's Come On Over sits at No. 4, with 29 million copies sold.
See the complete list here.