FYI
Single Servings, July 19, 2021
This week's Single Servings finds Crown Lands completing a trilogy, the return of a reclusive CanRock legend, a way to help one of the Two Michaels, and much more!
Jul 19, 2021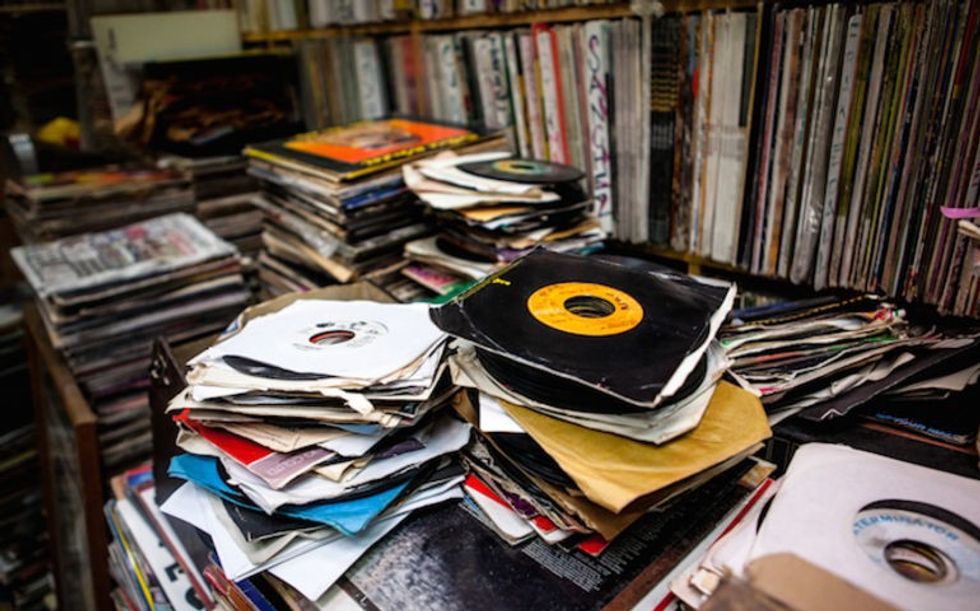 By Jason Schneider
This week's Single Servings finds Crown Lands completing a trilogy, the return of a reclusive CanRock legend, a way to help one of the Two Michaels, and much more!
---
Barenaked Ladies – Good Life
Release Date: July 16
Label: Raisin' Records
As we slowly emerge from pandemic restrictions, the timing seems perfect for Canada's masters of generation-spanning feel-good music to awake from their own extended hibernation. Good Life is part of Detour de Force, BNL's first LP of new material in four years, and finds them playing up their strengths, namely giddily positive, hook-laden pop-rock. And Ed Robertson's dad-rapping, whatever your opinion of that may be.
Purchase/Stream here
Megan Nash & The Best Of Intentions – My Own Heart
Release Date: July 14
Label: Acronym Records
On her last couple of single releases, it seemed that Saskatchewan native Nash was moving away from the roots rock of her 2017 debut album Seeker into more experimental pop territory. But on My Own Heart she gets back to producing soul-crushing balladry, with the emphasis placed squarely on her supple vocals. Could definitely imagine Emmylou Harris covering this one.
Purchase/Stream here 
BadBadNotGood – Signal From The Noise
Release Date: July 15
Label: XL Recordings/Innovative Leisure
The acclaimed Toronto experimental jazz-fusion ensemble is gearing up to release Talk Memory, its first album for London-based XL Recordings in October, and this first preview suggests it's gonna be a doozy. At nine minutes, Signal From The Noise encompasses several heart-pounding movements, with some impressive guitar soloing from Leland Whitty. Like the best jazz-fusion players, not a note sounds wasted.
Pre-Order here  
Rick White – Underneath
Release Date: June 16
Label: Blue Fog Recordings
The reclusive co-founder of Eric's Trip and Elevator To Hell makes an unexpected but highly welcome return with this fuzz-drenched, psychedelic nugget that's on White's new solo album, Where It's Fine. Underneath, is sure to conjure up some '90s flashbacks, but simply having White back in action again should be enough cause for celebration.
Purchase here
Daniel Romano's Outfit – Nocturne Child
Release Date: July 15
Label: You've Changed Records
After a ridiculous 2020 during which he released 10 records in almost every genre imaginable, Daniel Romano has taken his foot off the gas a bit, with his focus seemingly on the forthcoming album Cobra Poems. If Nocturne Child is any indication, it promises to be a throwback rock record full of gritty, Stones-esque swagger and Romano's now standard Dylan-inspired lyricism.
Amaal – Honey
Release Date: July 15
Label: Warner Music Canada
Following in the footsteps of Beyoncé, Toronto R&B artist Amaal has fashioned an alter ego for herself in the form of Milly, also the title of her new EP expected sometime this fall. Having been raised in a conservative Muslim community, she describes Milly as an expression of the full spectrum of womanhood, and that's certainly evident on Honey, an ultra-sexy jam that gives every indication that she could be on the cusp of an international breakthrough.
Purchase/Stream here 
Crown Lands – White Buffalo
Release Date: July 8
Label: Spinefarm/Universal Music Canada
Coming off a well-deserved Juno win for Rock Album of the Year, Cody Bowles and Kevin Comeau have completed their trilogy of songs promoting Indigenous rights with White Buffalo, which they say points toward the future of overcoming oppression. Although more straightforward than some of their proggier work (check out the other new track they've just dropped, the 13-minute The Oracle as an example), White Buffalo still ticks many classic rock boxes for the Rush-obsessed duo. They're covering a fair chunk of Canada on tour this fall, so catch their impressive live show if you get a chance.
Stream/Purchase here :
Bankrupt – The Plane To Toronto
Release Date: July 15
Label: Independent
With so much to be outraged about in Canada right now, it's easy to forget about the plight of the Two Michaels, Kovrig and Spavor, being unjustly detained in China. What few may know is that while living in Budapest, Hungary in the '90s, Michael Kovrig was the lead singer in a local band called Bankrupt. They're still together and have released this song in support of their old friend, with all proceeds of sales to be donated to the charity Hostage International. With most of us feeling helpless as to what can be done about this situation, contributing to Bankrupt's noble effort is at least something.
T. Buckley – Frame By Frame
Release Date: July 14
Label: Fallen Tree Records
Alberta troubadour T. Buckley has a new album, Frame By Frame, set for release in November, but is giving fans an early taste with the title track, a moving tribute to his grandfather. It sets the tone for the album's overall theme, which promises to be a reflection on aging, and how best to pass life lessons on to the next generation.
Stream/Purchase here
The Lucky Ones – The Old 98
Release Date: July 16
Label: Independent
Hailing from the Yukon, The Lucky Ones put a northern twist on bluegrass and string band music, writing original songs inspired by their surroundings. The Old 98 pays tribute to their home away from home, the legendary '98 Hotel in downtown Whitehorse, and is a fine example of the band's chemistry captured on its stellar self-titled debut album available now.