FYI
Single Servings, Aug. 30, 2021
On this week's Single Servings, Cancer Bats go acoustic (again), Domanique Grant gets real, Talleen gets political, and much more!
Aug 30, 2021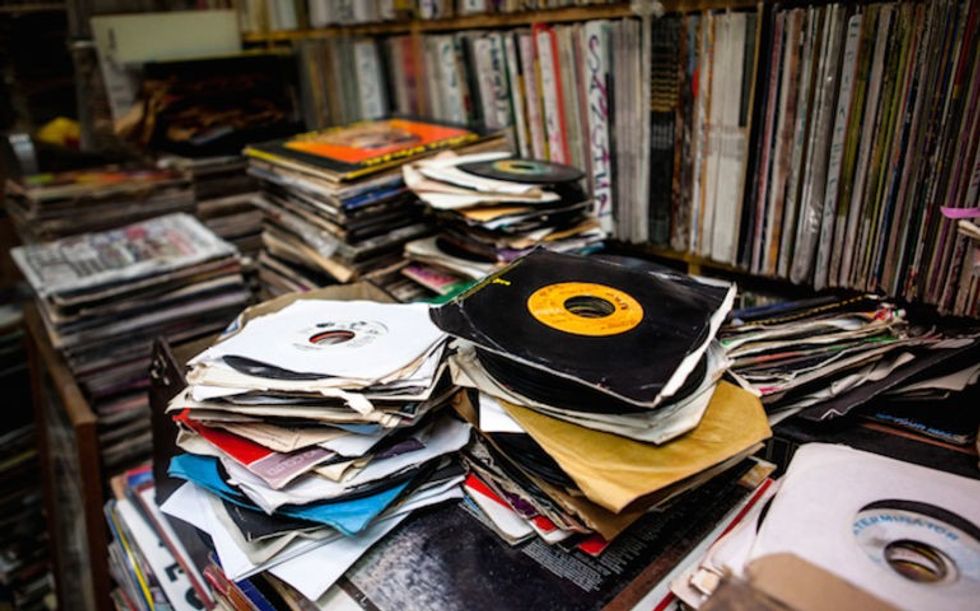 By Jason Schneider
On this week's Single Servings, Cancer Bats go acoustic (again), Domanique Grant gets real, Talleen gets political, and much more!
---
Mother Mother – The Knack
Release Date: Aug 18
Label: Warner Music Canada
With their new album, Inside, the veteran Vancouver alt-rockers appear to be finally receiving some long-overdue critical attention. This latest single from the record shows that their sound continues to evolve by incorporating some slick, pop-friendly elements that nod to '80s New Wave. Mother Mother will be performing at Riot Fest in Chicago, and the Austin City Limits Festival ahead of five hometown shows in December at the Commodore Ballroom.
Stream/Purchase here 
Sue Foley – Dallas Man
Release Date: Aug. 16
Label: Stony Plain Records
Ottawa native Foley is now probably better known as a Texas artist, even though she still maintains strong ties north of the border. But the fact is, she's mastered the distinctive sounds of Texas, and she's about to unleash them again on a new record called Pinky's Blues, out Oct. 22. Accompanied by her band that includes Double Trouble drummer Chris "Whipper" Layton, and featuring a new duet with Jimmie Vaughan, the album promises to be another high watermark in Foley's already impressive career.
Pre-Order here
Cancer Bats – Hail The Acoustic Destroyer (feat. Lindsay Schoolcraft)
Release Date: Aug. 23
Label: Bat Skull / New Damage
Toronto hard rock heavyweights Cancer Bats took an acoustic detour late last year with the EP, You'll Never Break Us: Separation Sessions, and they're following up on Sept. 14 with a further five-song Vol. 2. It's being heralded by this reworking of one of their signature tracks, Hail Destroyer, with assistance from Lindsay Schoolcraft, formerly of Cradle Of Filth. And just to prove again what good guys they are, the band is donating all Bandcamp sales to Water First, a non-profit that is training Indigenous youth to become water purification administrators for their communities.  
Stream/Purchase here   
Domanique Grant – Airbrush
Release Date: Aug. 26
Label: Independent
Rising Toronto R&B artist Grant makes an important statement about body positivity on her latest single, written after she faced the wrath of some online trolls. The song's message, "They wanna Photoshop me, make me the American dream, hash tag Instagram queen," is sure to resonate with a lot of people. It's all leading up to Grant's next full-length release, details of which will be revealed soon.
Stream/Purchase here 
Marie Davidson & L'Œil Nu – Persona
Release Date: Aug. 24
Label: Bonsound
Montreal native Davidson and her band received a ton of international praise for last year's Renegade Breakdown album, and are following it up with this new single, part of a project called Persona & Other Fiends, combining live performance and video that they will take on the road this fall. Musically, Persona is a deep dive into shoegaze-rock with Davidson's ethereal vocals floating majestically above the fuzz.
Stream/Purchase here  
Jaclyn Reinhart – Rearview
Release Date: Aug. 17
Label: Independent
On her new EP Sleep With Ghosts, out Oct. 15, Saint John, New Brunswick singer/songwriter Reinhart chronicles a chaotic period in her life in the direct, unflinching style that's made her one of Canada's most promising new roots rock artists. That spirit is definitely captured on first single Rearview, a Stones-y rocker that urges us to put the past behind and embrace new challenges. Produced by Tomato/Tomato's John McLaggan, this track should immediately connect with fans of Sheryl Crow and Tom Petty.
Stream/Purchase here
Death Party Playground – Make It Home
Release Date: Aug. 27
Label: Independent
Being a power pop fan has never been easy. Despite boasting some of the best songwriters in the rock and roll canon, it's never really been taken seriously as a genre. Nonetheless, the true believers carry on, and Waterloo, Ontario's Death Party Playground are set to re-enter the fray on Oct. 15 their latest EP, The Good Years. First single Make It Home is pure power pop through and through, perhaps with a harder edge but unmistakably catchy. Front man Kyle Taylor is becoming a modern day Matthew Sweet, and anyone who still has Sweet's classic albums Girlfriend and 100% Fun in rotation will feel the vibes on this track.
12AM – Lights (feat. Pyrex)
Release Date: Aug. 27
Label: Sony Music Canada
Following the previous singles Come Over and Ski Mask, Ottawa-born R&B artist 12AM teams up with the Baltimore producer and rapper Pyrex on the laid-back, head-nodding track Lights, perfect for late summer nights. Produced by Evan Gartner and Mason Sacks, Lights showcases 12AM's signature melodic approach and illustrates his current L.A. lifestyle that has offered many opportunities that have completely transformed his life.
Stream/Purchase here  
Talleen – Economics
Release Date: Aug. 23
Label: Independent
Montreal's Talleen are a throwback to the politically charged, early '80s post-punk era led by bands such as PiL, Gang Of Four and The Fall. It's a sound that's certainly in tune with our current times, and Talleen's new offering is a powerful commentary on how the world actually works. If this is your sort of thing, be sure to check out their excellent 2018 debut album, The Black Sea.
Kaitlin Thatcher – Moving On
Release Date: Aug. 6
Label: Independent
Toronto singer/songwriter Thatcher is still relatively new on the scene, but this single shows she has a lot of potential to quickly establish herself as an alt-pop force. Some nice '90s-inspired production on this track accentuate all of its melodic components, while never overshadowing Thatcher's seductive vocals. (Thanks to regular Single Servings reader Paul Corby for the tip!)