FYI
RIP: Piano Man Robert Lowrey
Since establishing itself in the late 1970s, the firm has gained respect as a piano service and restoration facility and Robert also went out of his way to help many Canadian musicians over the years.
Jan 14, 2018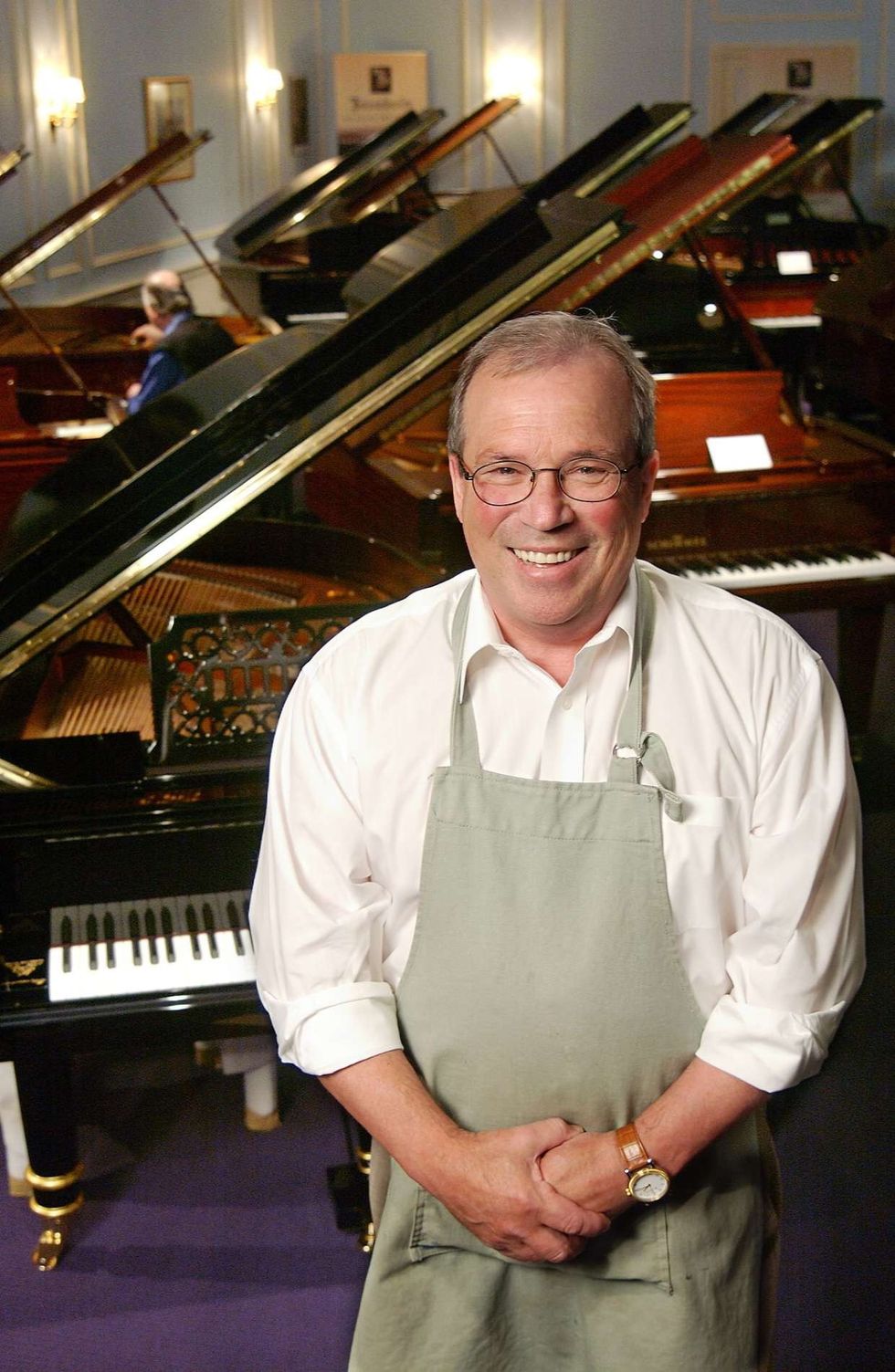 By FYI Staff
Robert Lowrey, founder and owner of Robert Lowrey Piano Experts, Canada's premier piano sales, restoration and service facility in Toronto, died Dec. 25 at age 72.
---
In the early 1970s, he left University to help his musician father with piano tunings, which led him to begin fixing pianos in the garage of the family's Leaside home.
It was about that time that the famed Heintzman piano company left Toronto, and Lowrey hired five of their skilled technicians who had been laid off.
Since establishing itself in the late 1970s at their Eglinton Avenue location, Robert Lowrey Piano Experts gained respect as a piano service and restoration facility, and gradually won representation of many of the world's finest pianos. Most of their staff has been with the company between 15 and 40 years, and the company has become the largest piano specialty house in Canada. In its heyday, the company was selling as many as 1200 pianos a year, a number that has dramatically shrunk and been offset by selling electronic instruments made by Roland, Yamaha and other suppliers.
From the very beginning, the company became known for their support of charities and the arts community and twice won The Mayor's Globe and Mail Business for the Arts Award.
His support for the arts was legendary. In 2014, Lowrey Pianos partnered with a Jamaican moving company to send 21 pianos to needy children in Jamaica.
Among those who mourn his death is Bill King.
"I have many friends in the music industry, but few as loyal and committed to serving musicians, absent conditions," King says. Continuing: "I can say that for my long-gone guardian angel, Newton Garwood, who re-wrote the rental agreements at Long & McQuade's and made sure a struggling player like me never went without a keyboard, and piano-man Robert Lowrey.
"Giving back has always been a priority for me. When we started the Jazz Report Awards in 1994, the National Jazz Awards, the long-running Beaches International Jazz Festival, the Children's Aid Foundation annual fundraising gala, and even my long tenure at Newstalk 1010 with Ted Woloshyn, Rob was the first to offer a choice grand piano or new digital Roland piano for the occasion. It was an Imperial Bosendorfer Grand for Oscar Peterson and all other renowned pianists.
"Rob's pianos reached the hands of many extraordinary main-stage artists. The loss is shocking to all of us. Each piano and performance moment carries history and connection not only to the players that graced the keyboard and encouraged harmony, melody and dissonance to coalesce in the wooden soundboard; but also to those who insist we play only on the finest.
Rob will never be forgotten."
The delay in announcing his death was made by the family. A memorial and celebration of life will take place in the next few months with an announcement of dates forthcoming.