FYI
RIP: Deane Cameron, Known To Many As 'Captain Canada'
One of Canada's best-known ambassadors of its homegrown music scene died Thursday at age 65. Longtime friend and former bandmate Tom Cochrane called his loss a "sad day" and said he was devastated by the news, describing his friend as "one of the most generous people I know, as well as forever being one of Canada's musicians' staunchest supporters."
May 16, 2019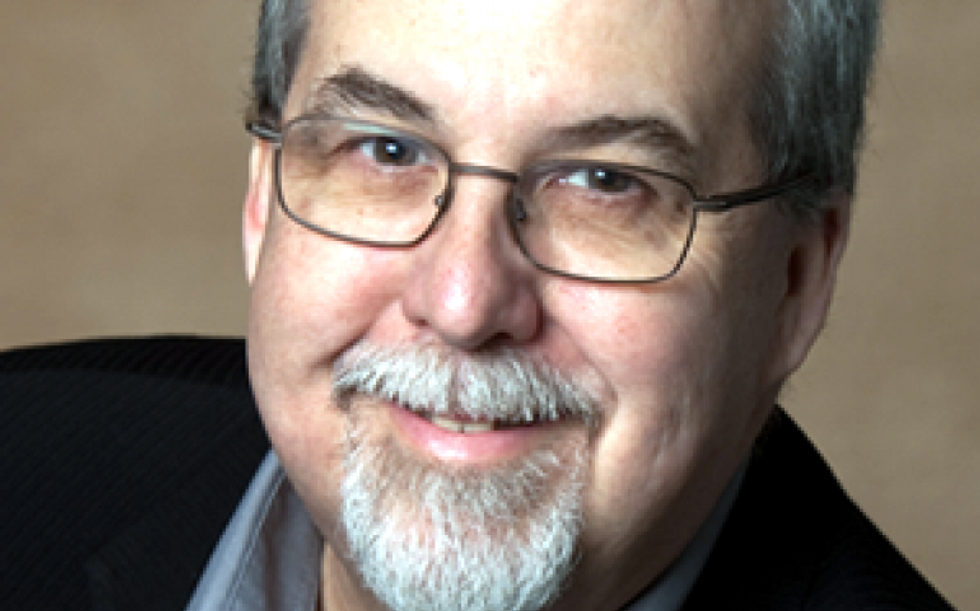 By David Farrell
 Deane Cameron, one of Canada's best-known ambassadors of its homegrown music scene, died earlier today at age 65.
---
According to friends, he was felled by a heart attack at his cottage on Eagle Lake outside North Bay.
Longtime friend and former bandmate Tom Cochrane called his loss a "sad day" and said he was devastated by the news, describing his friend as "one of the most generous people I know, as well as forever being one of Canada's musicians' staunchest supporters."
Feldman Agency Sr. VP Vinny Cinquemani was the first to write in after hearing the news, describing him as "a great music man, a fierce believer in Canadian artists and their music," adding that "Deane has made a difference to all in the music industry in Canada, the US and the rest of the world. He was a good man, honest, loving, and most of all, a proud Canadian. As I sit writing this, I cannot believe that I will not be seeing Deane over the next weeks, at an industry function, award show, or concert. It is hard to accept."
A drummer in the band Harvest, with Cochrane, Cameron started working in the warehouse of EMI Music Canada in 1977 and worked his way up, eventually becoming vice-president of A&R and signing acts such as I Mother Earth, Moist, Tea Party, King Cobb Steele, The Watchmen, Econoline Crush, Alfie Zappacosta, Johnny Reid, 13 Engines, Dayna Manning, Tariq, John McDermott, The Rankin Family, and Kim Stockwood. He served as president and CEO of the label from 1988 to 2012, when it was acquired by Universal Music.
In 1988, Cameron become the youngest Canadian president of a major music label and guided EMI Music Canada to record results and expansion in the areas of manufacturing and local music development through the EMI/Virgin Canadian Artist rosters. Over the years he encouraged and mentored many of the industry's finest creative and business minds.
Cameron was made a Member of the Order of Canada in 2010 for his contributions to arts and music. He also served on the Board of Directors of The Canadian Academy of Recording Arts and Sciences (CARAS) for over 14 years and played a key role in the development of MusiCounts, Canada's music education charity. He continued to serve on the Board for CRIA and the Canadian Country Music Association (CCMA). In 2000, proud of the company's heritage, Cameron spearheaded the creation of the hardcover book 'Fifty Years of Music – The Story of EMI Music Canada'.
Cameron was also honoured with the Walt Grealis Special Achievement Award at the Junos in 2011 as well as the Hank Smith Award of Excellence from the Canadian Country Music Association.
In 2015, Cameron was named the president and CEO of Toronto music venues Massey Hall and Roy Thomson Hall.
His unbridled enthusiasm and support for Canada's music scene and homegrown musicians earned him the sobriquet "Captain Canada." His charitableness was well known, earning him full respect at home and internationally. We will return to the man's enormous contributions early next week with a collection of reminiscences and personal stories, along with any details that come to be known about funeral arrangements. Any personal stories, please send to fyimusicnews@gmail.com and be sure to put 'Deane Cameron' in the subject line.
-- Sources: FYI, CARAS, Music Canada.