FYI
A Podcast Conversation With.. Liona Boyd
Nov 23, 2022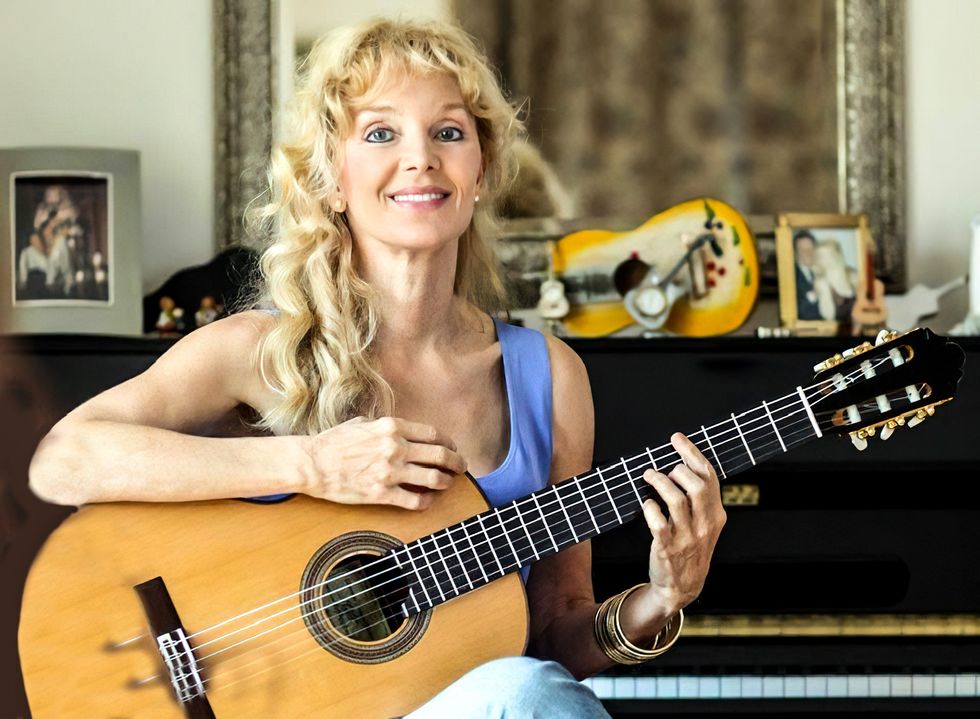 By Bill King
The Cat Who Played Guitar - By Liona Boyd 
---
Liona Boyd, the internationally renowned guitarist known as "The First Lady of the Guitar," has written a charming and humorous story about a beautiful cat who is determined to play the classical guitar like his owner. Written in rhyming poetry, the story was inspired by her playful real-life cat, Muffin, who lived to be almost twenty. This whimsical story teaches kids that nothing in life comes without tremendous focus and effort.
Muffin often used to sit beside Liona, listening to her composing and practicing on her guitar. He loved to run around her music room, playing with her old guitar strings or jumping inside her guitar cases. When Liona returned from her frequent international trips, Muffin would be waiting by the door to greet her.
In the '90s Liona acquired a miniature guitar in Spain that sparked the idea to write a fable in which Muffin would learn to play it. She asked her dress designer to sew a tiny tuxedo and Muffin was enticed to pose on stage by dangling shrimp above his head. The resulting photo led to the fantastical illustrations for the book, painted in watercolours by award-winning illustrator Laura Fernandez. Liona's love of rhyming poetry was inspired years ago in England when her parents would read to her each night. She used a rhyming scheme akin to Twas the Night Before Christmas, a simple and musical rhythm that parents and grandparents will enjoy reading to youngsters.
The Cat Who Played Guitar is available worldwide on Amazon and in the USA at Barnes & Noble. Stay tuned for the accompanying audiobook coming soon via Audible. Read aloud by Liona herself, they make a great pairing as children can follow along in the book while Liona reads it to them. 
Liona has published two best-selling autobiographies and is still active in her music career of over 45 years. Her latest music release is the 2022 Latin-influenced album L.O.V.E.  
Illustrations by Laura Fernandez & Rick Jacobson
Available now worldwide in print and digital on Amazon 
Hardcover at Barnes & Noble (USA)