FYI
Pharis and Jason Romero: Cannot Change It All
A rustic folk gem featuring pure vocals and fluent picking.
Jun 14, 2022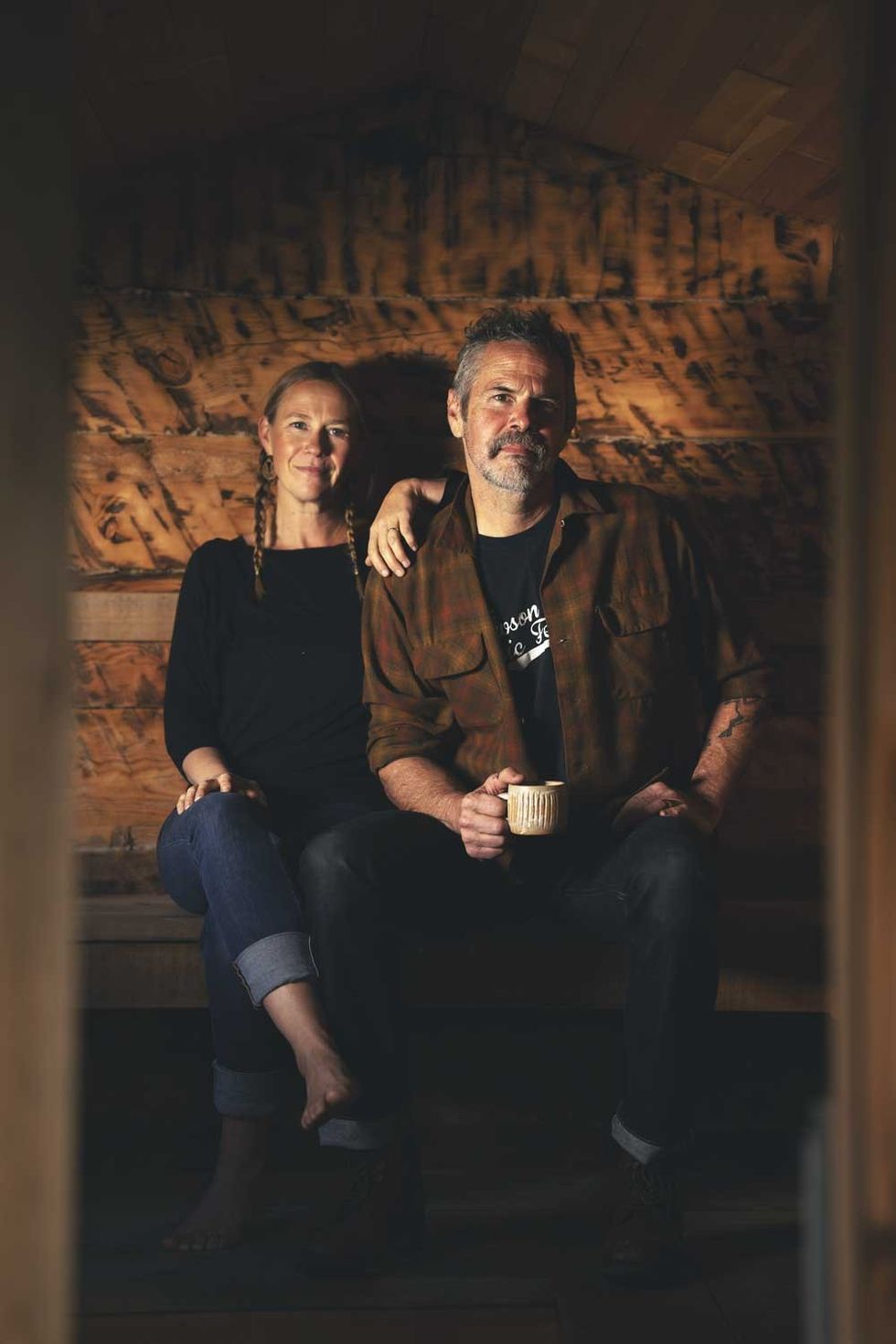 By Kerry Doole
Pharis & Jason Romero -  "Cannot Change It All", Smithsonian Folkways): These days, this BC duo sits at the very top of the Canadian folk music ladder, as shown by their three Junos and seven Canadian Folk Music Awards. A new album (their seventh), Tell 'Em You were Gold, comes out tomorrow (June 17), and it has already been hailed by The Globe & Mail as "one of the Big 10 Albums of Summer 2022." A documentary look at the making of the record can be viewed here.  
---
The recently released advance track Cannot Change It All showcases the strengths of the Romeros. Jason's fluent banjo picking is complemented by Pharis' acoustic guitar and oh-so-pure vocals, and the pair harmonise sweetly. A press bio describes the song as "an ode to the possibility of a better world with an open-eyed view of just how difficult that world will be to achieve; Pharis carries that knowledge in her tone, never expressing it with words, but in the shadow of heartbreak that flickers through the song."
Tell 'Em You Were Gold was written and recorded in an old barn on the couple's homestead. The barn had long been run down, and between building banjos, adventuring outdoors, and loving up their two kids, Pharis and Jason restored the building themselves, milling their own spruce, hoisting beams, and rebuilding a roof originally covered in tin printing plates. "The music made on this record was made in the spirit of that working transformation and in the spirit of the history that old barn contains," they write in the album's liner notes.
Jason plays seven different banjos on the album, and Pharis plays one gourd banjo guitar—all handmade by Jason in his shop. Each banjo on this record started with an idea of a sound, a feeling, or an aesthetic, and each one makes Jason play and feel a different way. Nearly half of Tell 'Em You Were Gold's 16 songs are in the public domain but are all given fresh makeovers. Assisting on the album are fiddlers Grace Forrest and Trent Freeman, pedal steel player Marc Jenkins, bassist Patrick Metzger, and John Reischman on mandolin.
Check out the duo's summer touring schedule here.
Links
Publicity: Ken Beattie, Killbeat
Bookings: Near North Music / Frank Hoorn (Canada)