FYI
Obituaries, Oct. 6, 2022
This week we acknowledge the passing of singers Loretta Lynn and Inez Foxx, rapper Coolio, and musician Stu Mitchell.
Oct 05, 2022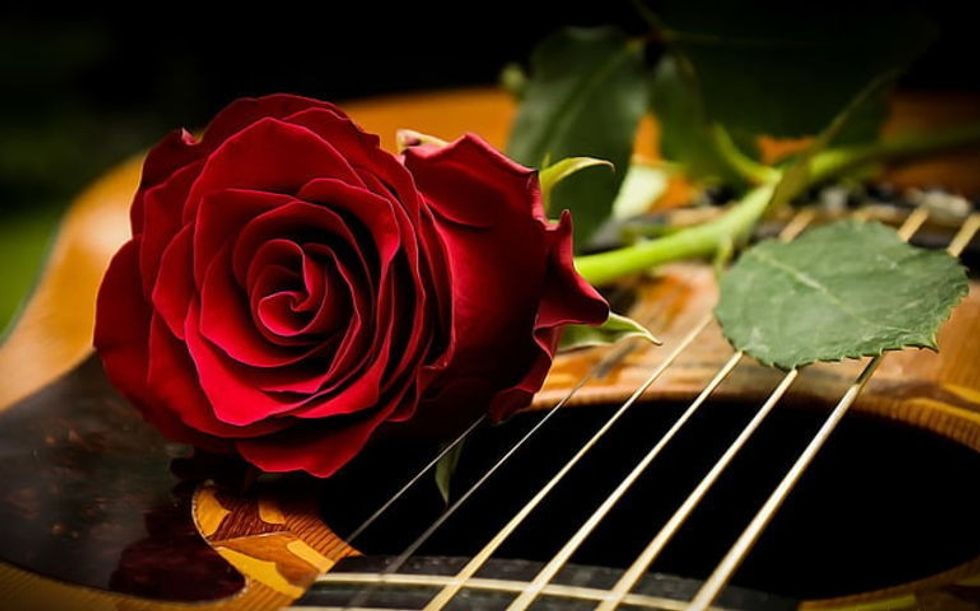 By Kerry Doole
Stu (Neville Stewart) Mitchell an in-demand Edmonton drummer and multi-instrumentalist, died Sept. 14 at the age of 79.
---
The  Edmonton Journal wrote that "There aren't a lot of musicians who remain first-call players for five decades, but Stu Mitchell was one of them. 'His name was in everyone's Rolodex,' local promoter, radio host and journalist Peter North says about the drummer. Stu's versatility was just astonishing.'"
Mitchell was born and raised in Saskatchewan where he played in local teen bands like Saskatoon's The T-Birds. In his last year of high school, he joined Edmonton's Wes Dakus & The Rebels, an already popular instrumental group.
At the prompting of new friends Jimmy Gilmer & The Fireballs, Dakus decided to take the band down to Clovis, New Mexico, to record with Buddy Holly's producer Norman Petty in 1963. "We would sometimes cut things with The Rebels," recalled Fireballs guitarist George Tomsco in an earlier interview. "I would play rhythm guitar or harmonica, but only when it was called for. Stu was an exceptional musician; they all were."
Mitchell's association with Petty led to him writing, singing, swapping instruments and playing on sessions with other musicians like a young J.D. Souther, whose songs were later covered by the Eagles, or Fireballs drummer Doug Roberts. 
After The Rebels broke up, Mitchell would still often make the trip down to Clovis to record with a three-piece of ex-Rebels called The Preachers. Mitchell himself released a number of songs under his own name, including A Nice Young Girl From Houston, playing all of the instrumentation himself. The 1971 track so impressed Billboard that they named it Top New Song of the Month. 
In the '70s, Mitchell was kept busy in Edmonton. It was in the early part of that decade that country singer, producer and Royalty Records founder R. Harlan Smith often contracted Mitchell for recording sessions as both drummer and pianist.  Source: Edmonton Journal
International
Coolio (Artis Leon Ivey Jr.), the rapper known for the mid-90s hit song Gangsta's Paradise, died on Sept 28, age 59, reportedly after being found unresponsive at a friend's Los Angeles home. No cause has been announced.
Coolio won a Grammy for best solo rap performance for Gangsta's Paradise, the 1995 hit from the soundtrack of the Michelle Pfeiffer film Dangerous Minds that sampled Stevie Wonder's 1976 song Pastime Paradise and was played constantly on MTV.
"I'd like to claim this Grammy on behalf of the whole hip-hop nation, West Coast, East Coast, and worldwide, united we stand, divided we fall," he said from the stage as he accepted the award.
Born near Pittsburgh, Coolio moved to Compton, Calif. AP reports that "he started rapping at 15 and knew by 18 it was what he wanted to do with his life, but would go to community college and work as a volunteer firefighter and in airport security before devoting himself full-time to the hip-hop scene."
His career took off with the 1994 release of his debut album on Tommy Boy Records, It Takes a Thief. Its opening track, Fantastic Voyage, would reach No. 3 on the Billboard Hot 100. A year later, Gangsta's Paradise would become a No. 1 single.
"This is sad news," Ice Cube said on Twitter. "I witness first hand this man's grind to the top of the industry. Rest In Peace, Coolio."
The rapper would never again have a song nearly as big as Gangsta's Paradise, but had subsequent hits with 1996′s 1, 2, 3, 4 (Sumpin' New), and 1997′s C U When U Get There.
His career album sales totalled 4.8 million, with 978 million on-demand streams of his songs, according to Luminate. He would be nominated for six Grammys overall.
He later starred in a reality show about parenting called Coolio's Rules, provided a voice for an episode of the animated show Gravity Falls and created the theme music for the Nickelodeon sitcom Kenan & Kel. Sources: AP, BBC, Rolling Stone
Inez Foxx (born Inez Rebecca Fox), a Soul singer who with her brother Charlie was best known for their much-covered hit Mockingbird, died on Aug. 25, age 84.
Inez Foxx helped popularise soul music in the UK and, from the mid-1960s to the early '70s, was a regular performer in Britain. Inez sang in a duo with her brother, Charlie, and they were often mistakenly thought to be husband and wife rather than siblings.
They were best known for their 1963 hit single, Mockingbird, a witty back-and-forth between Charlie's deep voice and Inez's wry gospel wail. Together, the Foxxes recorded more than 50 memorable songs, and Inez also enjoyed a brief solo career. Charlie Foxx died in 1998. Sources: Guardian, Wikipedia
Loretta Lynn (born Loretta Webb), a queen of American country music whose tales of heartbreak and poverty are among the most celebrated in the canon, died on Oct. 4, aged 90.
The Guardian notes that "the Kentucky-born singer went from poverty and teenage marriage to becoming one of the most celebrated stars of US country."
Beginning with 1966's Don't Come Home a Drinkin' (With Lovin' on Your Mind), she topped the US country charts 16 times and was nominated for 18 Grammy awards, winning three. She recorded 60 studio albums in all.
Born Loretta Webb in a one-room rural Kentucky cabin, Lynn was one of eight siblings and the daughter of a coal miner – a fact that led to her signature song, 1970s Coal Miner's Daughter.
She was married at the age of 15 to 21-year-old Oliver Lynn, a month after she had met him. Despite Oliver's frequent infidelity and struggle with alcoholism, the couple remained together for 48 years, until Oliver died in 1996. They had six children together, three of them before Lynn was 20.
Oliver bought her a guitar as an anniversary present in 1953, and Lynn started a band with her brother Jay Lee, Loretta and the Trailblazers, while she lived as a housewife, now in Washington state. She began writing her own songs and released her debut single, I'm a Honky-Tonk Girl, in 1960. It was released on a small independent label, Vancouver-based Zero Records, headed by Canadians Don Grashey and Chuck Williams. Lynn and Oliver doggedly marketed the single themselves by driving from one country radio station to another. The song was a success, reaching the country Top 20, and led to her being signed by a major label, Decca.
Lynn's songs often depicted broken hearts or damaging relationships and often featured feisty heroines. Her second No 1, Fist City, was a threat to other women not to come near her husband, while another country chart-topper, Rated X, addressed the stigma of divorce; 1975's The Pill crossed over into the pop charts with its controversially frank celebration of birth control.
She released at least two and as many as four albums each year between 1964 and 1976. As well as solo releases she partnered with country stars such as Conway Twitty, with whom she recorded 10 duet albums, and Dolly Parton and Tammy Wynette for the 1993 album Honky Tonk Angels. She recorded with kd lang, and also had a friendship with Patsy Cline, recording a tribute album to her after Cline died in a 1963 plane crash.
Lynn's release rate slowed from the mid-1980s, but she had a high-profile resurgence in 2004 with the album Van Lear Rose, produced by the White Stripes' Jack White. It became her best-performing album on the US charts then to date and was followed by her highest-charting album ever, 2016's Full Circle, which featured duets with Willie Nelson and Elvis Costello. Her most recent album was 2018's Wouldn't It Be Great.
She wrote a best-selling autobiography, Coal Miner's Daughter, in 1976 and her life story inspired a 1980 biopic of the same name. It starred Sissy Spacek as Lynn, and earned seven Oscar nominations, with Spacek winning best actress for her performance.
Canadian country music authority Larry Delaney informs us that Loretta Lynn's extensive recording career includes eight songs written by such Canadian songwriters as Ron Kitson, Myrna Lorrie & Don Grashey, Gene MacLellan, James C. Ross, and Ray Griff.
Noted Canadian rock photographer John Rowlands offered this touching tribute: "This is what I wrote yesterday to my friend in Seattle when he told me Loretta Lynn had passed……Beautiful and caring girl. Travelling across the states on her bus with Mooney and the band she asked if she could speak with me privately in her room on the bus. We went there and she started to ask about my religious beliefs and when I told her I taught Sunday school at my Grandad's church she spent the next hour pitching me to join the Baptist Church and how God was guiding her career and family life!
"Although I wasn't going to leave the United Church I understood why her church made her feel strong and understood her lyrics were equally country music as guidance from above in the baptist church. Corny as it was to my Rock and Roll friends, I loved our heart-to-heart chat and the bus rolled on down the highway and life was so much better from then on. Sad she is gone but excited we got to know each other and her grassroots was her soul singing like a Baptist choir!………. Thanks, Loretta for this wonderful memory and many others throughout our friendship!"
Also paying homage (on Twitter) was Anne Murray, who posted this: "Farewell to a wonderful, kind, and generous lady who warmly welcomed a young Canadian artist with open arms to Nashville, Loretta Lynn. That first time and every time that we worked together. I send my deepest condolences to her family and friends."
Sources: The Guardian, Larry Delaney, New York Times, The Hollywood Reporter, AP, CP, John Rowlands, The Globe and Mail, Anne Murray